Bella Hadid is making her acting debut on the Hulu Series, Ramy, in which she plays a weird girlfriend. During her time on set, she developed a friendship with her co-star, Ramy Youssef, who helped her rediscover her faith and culture.
The Emmy-nominated series revolves around an Egyptian American millennial who tries to be a good Muslim as he navigates adulthood.
Bella, who is accustomed to being the only Arab/Muslim in a room, felt a sense of belonging on the set of Ramy. The crew surprised her with a 'Free Palestine' t-shirt as a welcoming gesture. "Growing up and being Arab, it was the first time that I'd ever been with like-minded people. I was able to see myself," Hadid says.
Bella has been one of the most active celebrities to advocate for Palestinian rights, on her social media platforms, in interviews, and in joining 'Free Palestine' protests.
Recently, she spoke up about the discrimination that women who wear a hijab face in the fashion industry. In an Instagram post, she wrote, "If we are seeing more and more appreciation of hijabs and covers in fashion, we have to also acknowledge the cycle of abuse that Muslim women of all different ethnicities in fashion get met with on a regular basis within fashion houses, especially in Europe [and] America."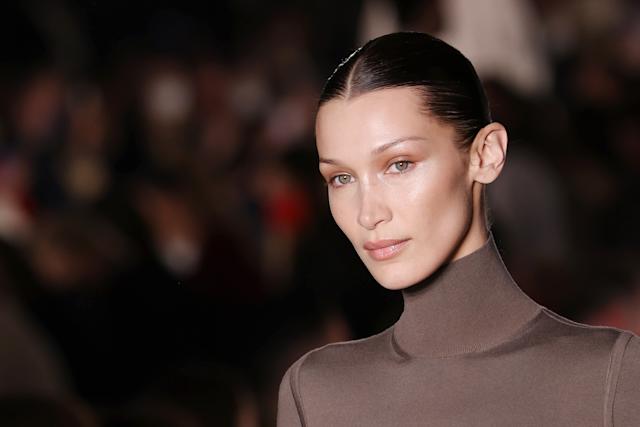 Hadid, born to a Palestinian father, regrets not being raised among Muslim people after her parents separated. "I would have loved to grow up and be with my dad every day and studying and really being able to practice, just in general being able to live in a Muslim culture," she says. "But I wasn't given that."
Being cast on Ramy felt like kismet for her to reconnect with her heritage, while she is still discovering what being Muslim means. "There was one time where Ramy came over during Ramadan and allowed me to pray with him and it was one of the most beautiful moments of my adult life."