Ever wished that there was a Barbie or Ken doll that has a certain skin tone, body type, or style? What about a hipster Ken? Well now you can, introducing "The New Crew" a new addition to the Barbie family features a slew of millennials of all shapes and sizes!

Last year new Barbie dolls were introduced of all styles, shapes, and colours to celebrate diversity. Now Mattel is ready to introduce "The New Crew" a selection of Ken dolls, featuring different body shapes, skin tones and styles. 15 new dolls are being added to the Ken collection. You can now buy Ken dolls with corn rows, freckles, or glasses.
Pop culture has taken over Barbie and these new millennial dolls are definitely tempting us to grab one. A Ken with a man bun, how adorable!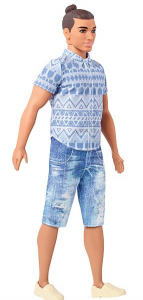 There are three different body shapes in "The New Crew"; original, broad, and slim the above being original.
here's broad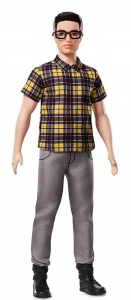 and lastly slim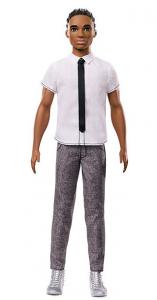 We personally love the way these new dolls and how they reflect the different types of people in our society, and celebrating these differences allows the world and the children who purchase these dolls to become more accepting and loving of one another. Cheers to Mattel for this change!
What do you think of "The New Crew"? Let us know!
By Maheen Malik