You know the saying " what happens in vegas, stays in vegas"...well i'm not going to stand by that. Get ready to read all about the delicious restaurants I indulged at in Las Vegas!
There are so many restaurants to choose from, so it can be difficult to decide which ones you want to visit. Before traveling to Vegas, I googled "the best restaurants to eat at in Las Vegas". I made sure to read customer reviews and look carefully at the menu items. So here I have for you, the 3 restaurants I visited during my short stay.
The first restaurant I visited was for Italian at Carbone in the Aria hotel. This was my second time at this restaurant, so I knew what was in store.  The atmosphere at Carbone gave me Las Vegas vintage vibes from the well dressed waiters, to the music, to the table decor. Just a little tip, be prepared to be really full after. I mean it...right away we were served fresh romano cheese from a huge wedge, pickled cauliflower, spicy salami, and focaccia bread all for FREE.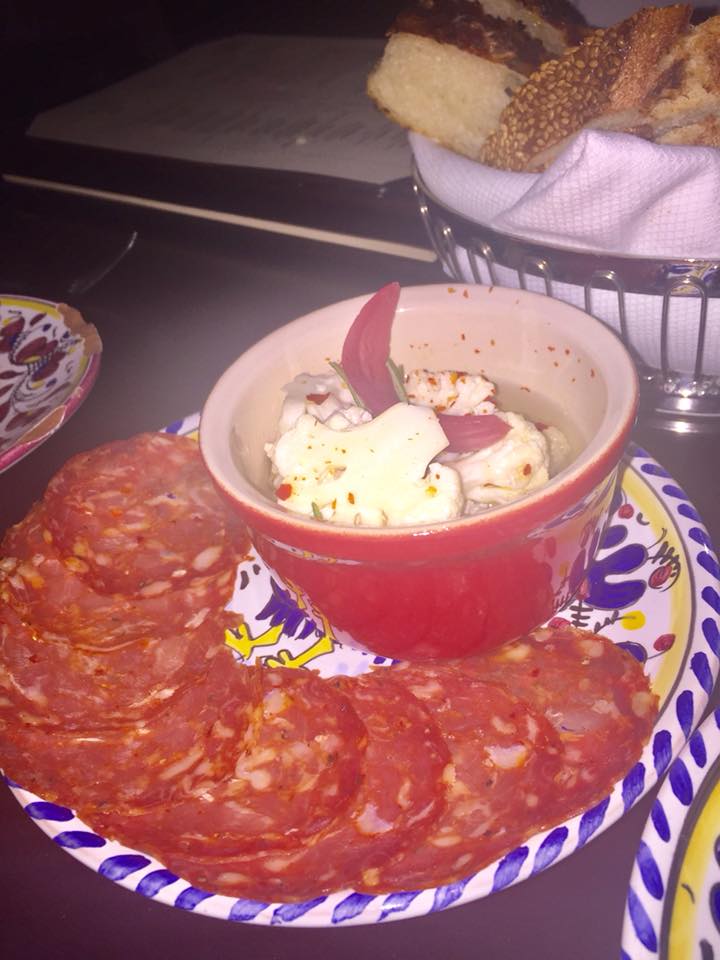 Now it was finally time to order,  I shared a house chopped salad with my mom, and ordered a spicy rigatoni vodka sauce pasta for myself. The waiters were very knowledgable and friendly which made my experience even better! OKAY I know you are dying to know how the food tasted? was it big portions? how much did it cost? Well i've got you covered. Everything tasted amazing! The salad and pasta were so fresh and delicious. The portions were perfectly sized, and I left feeling very satisfied. FYI this restaurant is a bit on the pricier side but very worth it because of all the free appetizers and delicious food.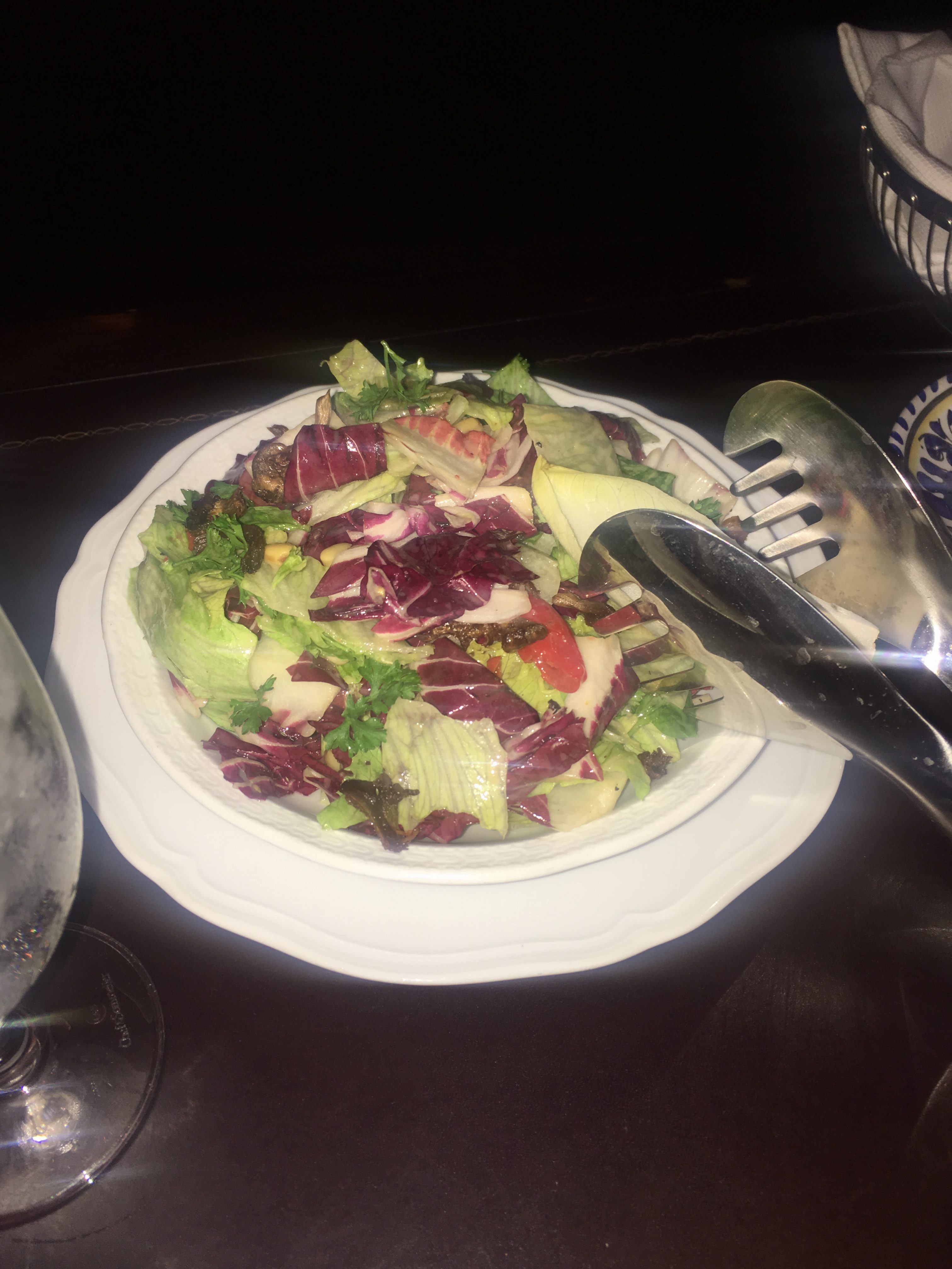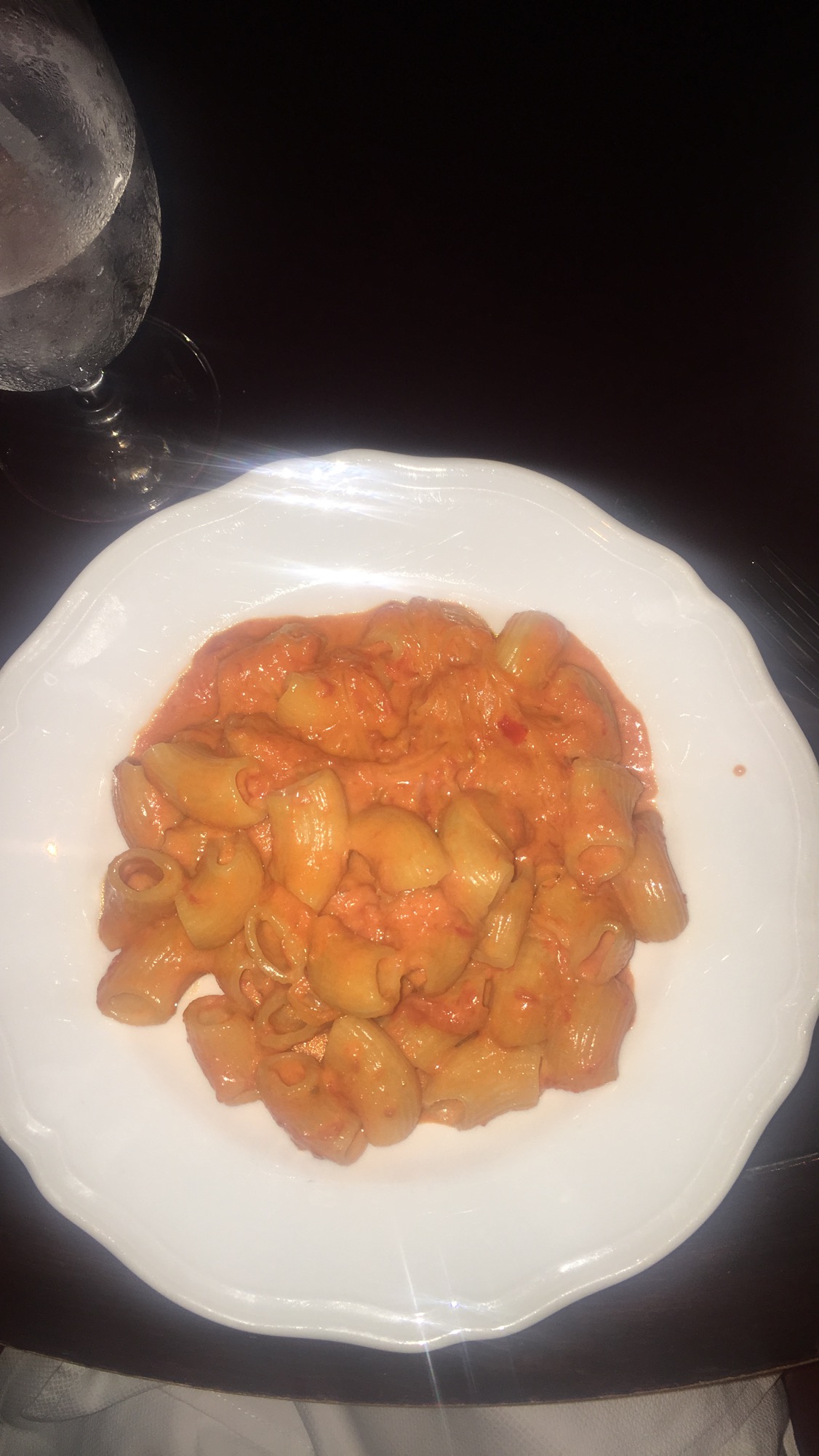 Even though I was feeling really full, I knew I couldn't leave without having dessert. My logic is there is one stomach for the the main meal and another for dessert, so there is always room for dessert! The waiters rolled up with a cart displaying 5 different types of cakes. We went with a slice of lemon cheesecake. It was really worth it, and tasted amazing!! They also brought us Lemonchello and mini bite sized cakes for FREE!! Overall, this restaurant is a must visit!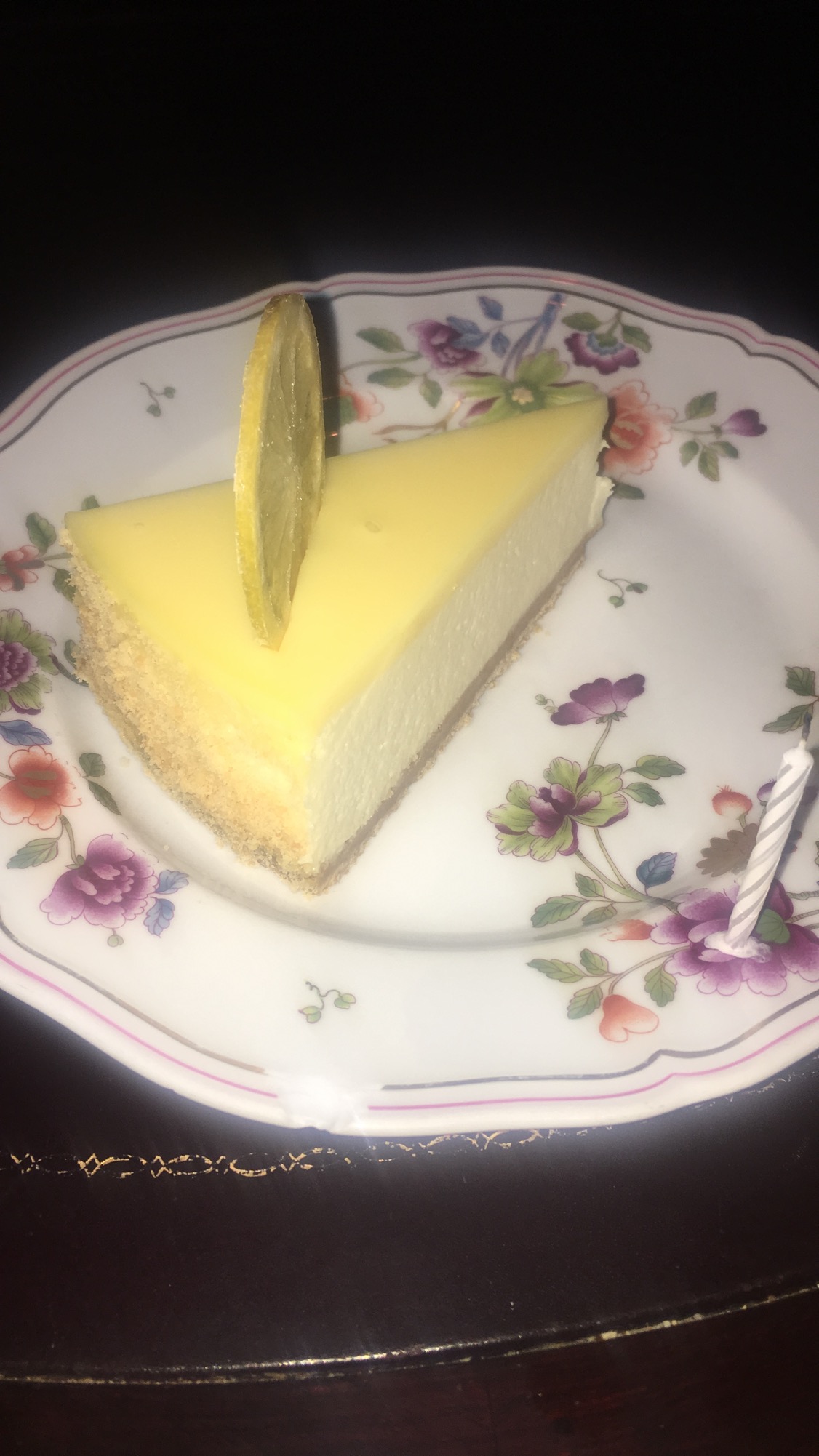 My second stop was Beauty & Essex in the Cosmopolitan hotel. This was also my second time at this restaurant, so I was super excited! This restaurant is located behind the facade of a pawn shop, where you can actually buy cool stuff! The atmosphere is really beautiful, with darker tones and intimate lighting. You will definitely want to take pictures at your table due to the pretty aesthetics. Just so you know this is a sharing restaurant, so ordering was very difficult. There were so many menu items that it was hard to decide which ones to pick! After extensive scanning of the menu we settled on 5 dishes.
Tuna Poke Wonton Tacos Chiffonade cilantro, radish, wasabi kewpie
Asian Chicken Dumplings Pork broth, furikake, cilantro, pickled mushrooms, chili oil
Chorizo "Carbonara" Mac & Cheese Spanish chorizo, sweet peas, ancho breadcrumbs
Chicken Meatballs Sheeps milk ricotta, wild mushroom, truffle
Grilled cheese, smoked bacon & Tomato Soup Dumplings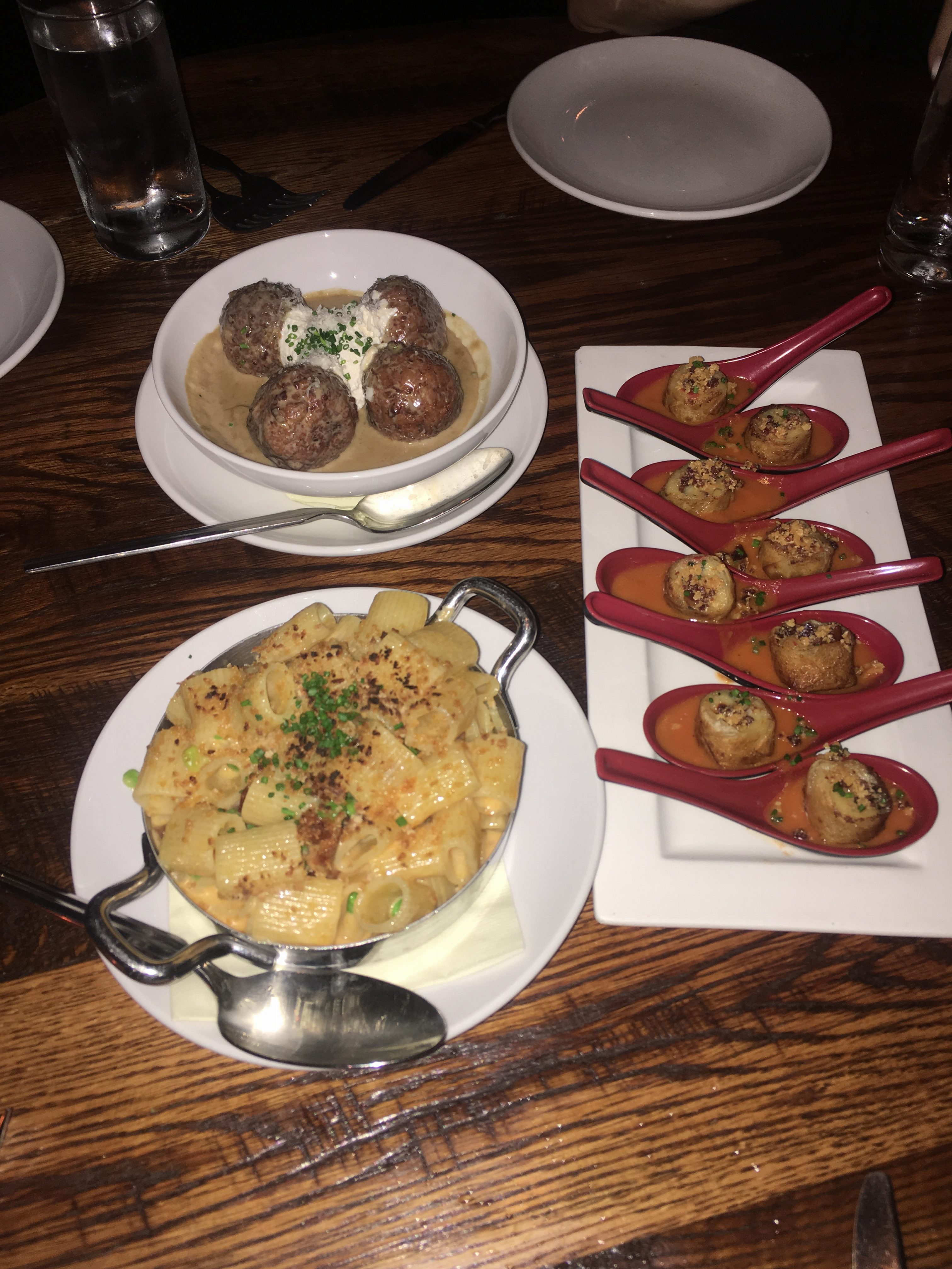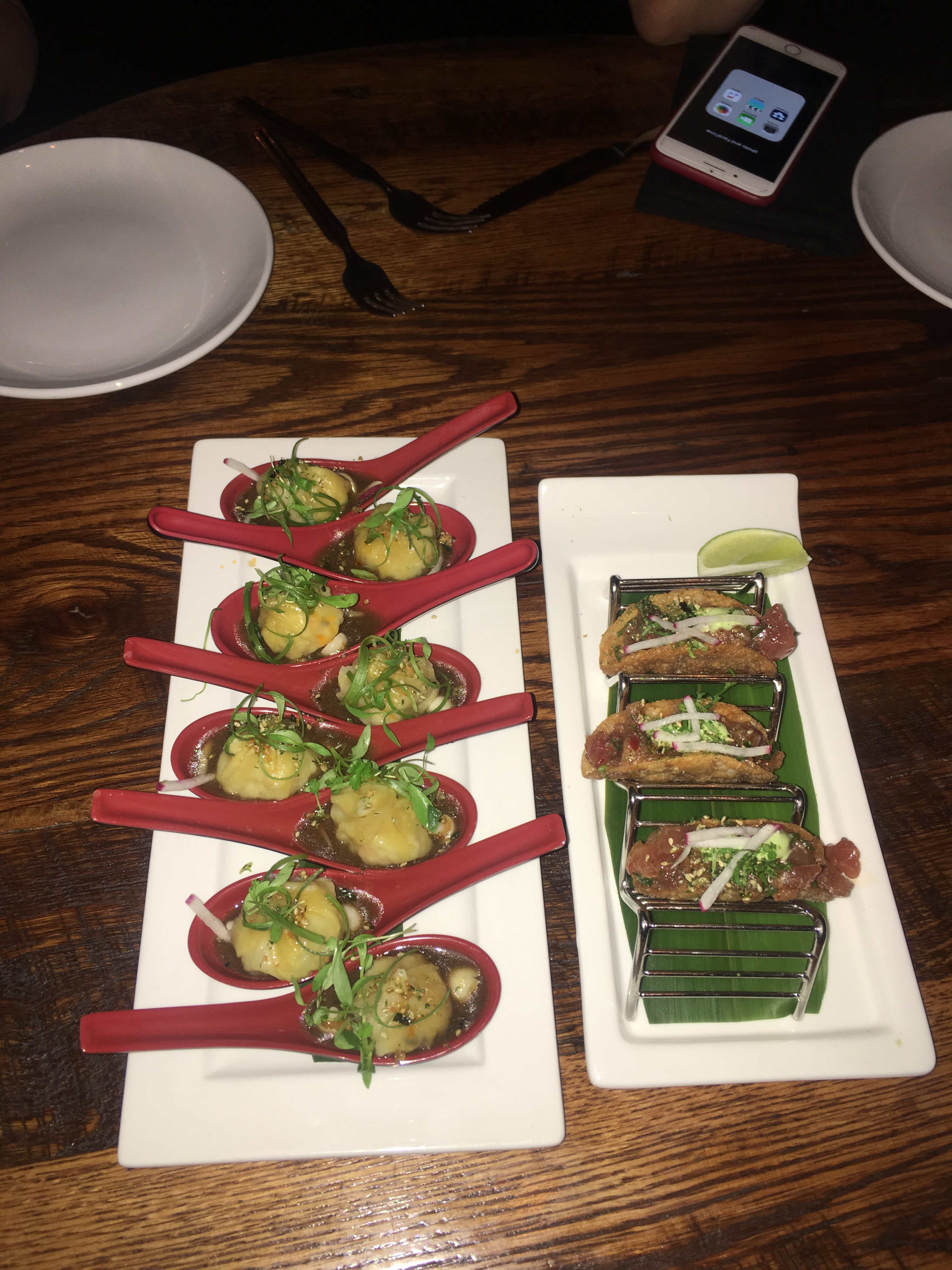 Not lying when I say every dish was amazing. The dishes were very creative and fun to eat! I loved that I was able to have a variety of dishes due to the fact we were all sharing! FYI the dishes were a little pricey for the size of the portions, but the dining experience is definitely different than what i'm used too! You know when I said there is always room for dessert? Well I stand by that. Since it was my friends birthday, they brought us delicious cake pops. Overall, I highly recommend this restaurant!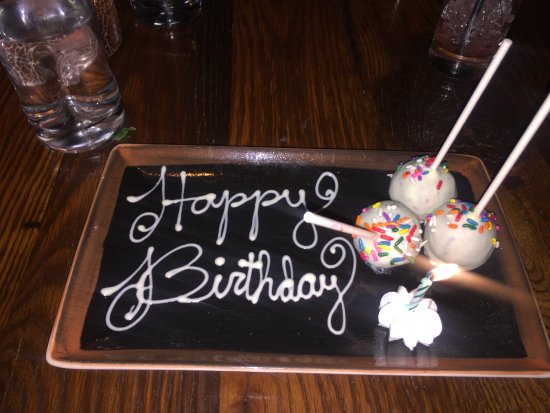 My last stop was Gordon Ramsay Burger in the Planet Hollywood Hotel. This was my first time at this restaurant so I had no idea what to expect!  The atmosphere was very modern, bright and loud. Although there were so many menu items to choose from, I decided to go with a burger. Just when I thought it was going to be easy...I had to choose from a list of 14 burgers! I ended up going with the Crown burger. This burger had the perfect combination of aged mimolette cheese, arugula, fine herb aïoli, dried tomatoes. It was really delicious. Me and mom also shared the truffle fries. My mouth was literally watering because they tasted unreal!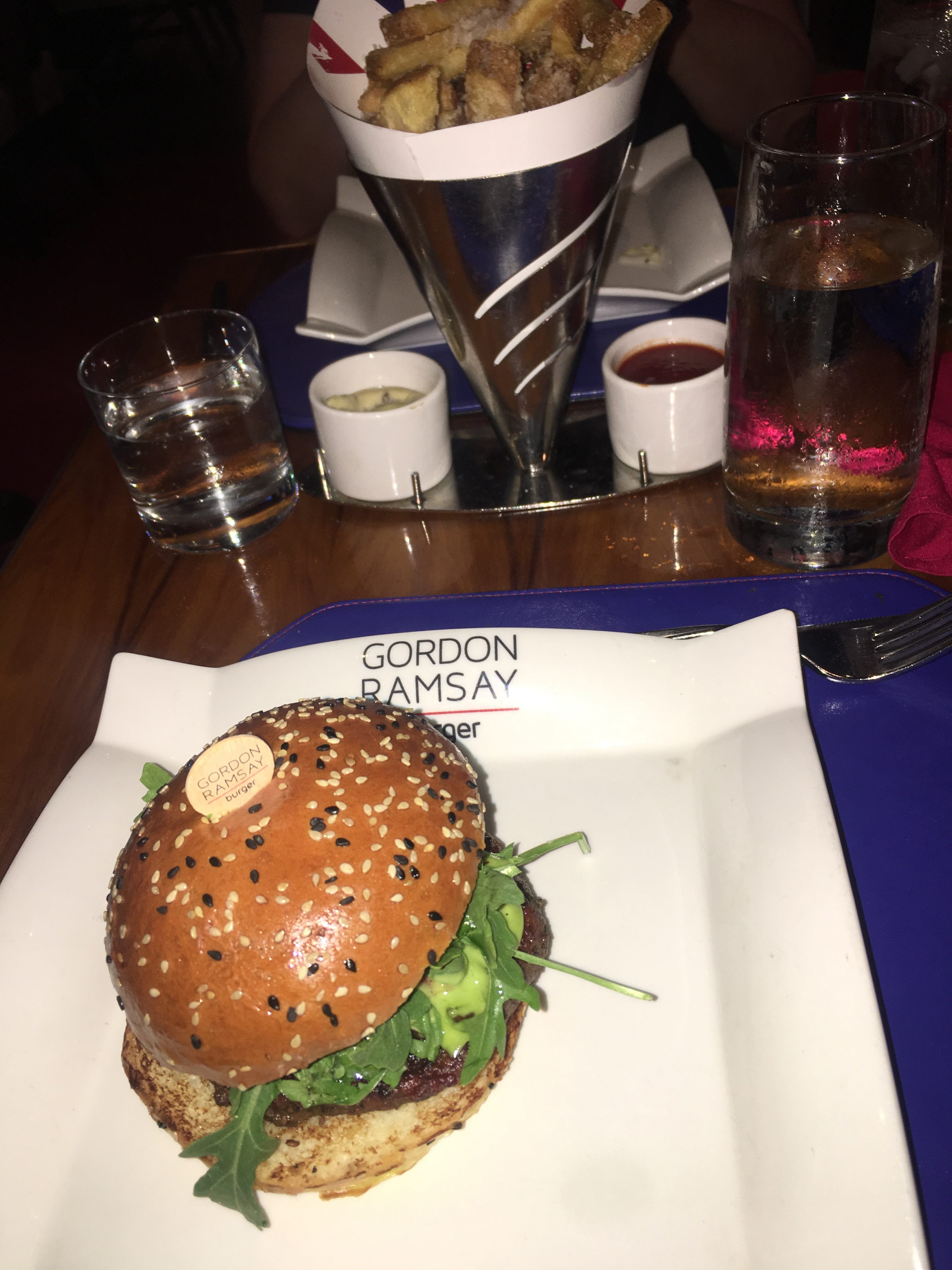 The prices were very affordable, and the portions were very satisfying. I left feeling very full after this meal.. and decided to opt out of dessert.  I love watching Gordon Ramsay on TV, so i'm glad I got to finally dine at one of his restaurants. Overall, this restaurant had a really cool and fun atmosphere, and I will definitely be going back!
Overall, I am very pleased with my restaurant selection. If you are ever in Vegas, you should definitely visit these restaurants and tell everyone about it!
By: Hailey Foreman