The holidays are fast approaching and SHE Canada Magazine wants to celebrate them by giving to our awesome followers and subscribers! It is the second annual 25 days of giveaways for the magazine! Every weekday from noon until midnight, we will be giving away a variety of products, including makeup, hair essentials, men's grooming and more! Friday's are specifically for our subscribers, but those who are new subscribers are welcome to enter that day as well, so subscribe to our magazine now! The giveaways start today and will continue until December 22nd!
Wondering how to enter? All you have to do is go to our Instagram page @SHECANADA and like, follow, and tag three friends in the comments. The winners will be announced the following day in the comments. Keep an eye out! Today we will be giving away Vichy beauty products! Check out the details below!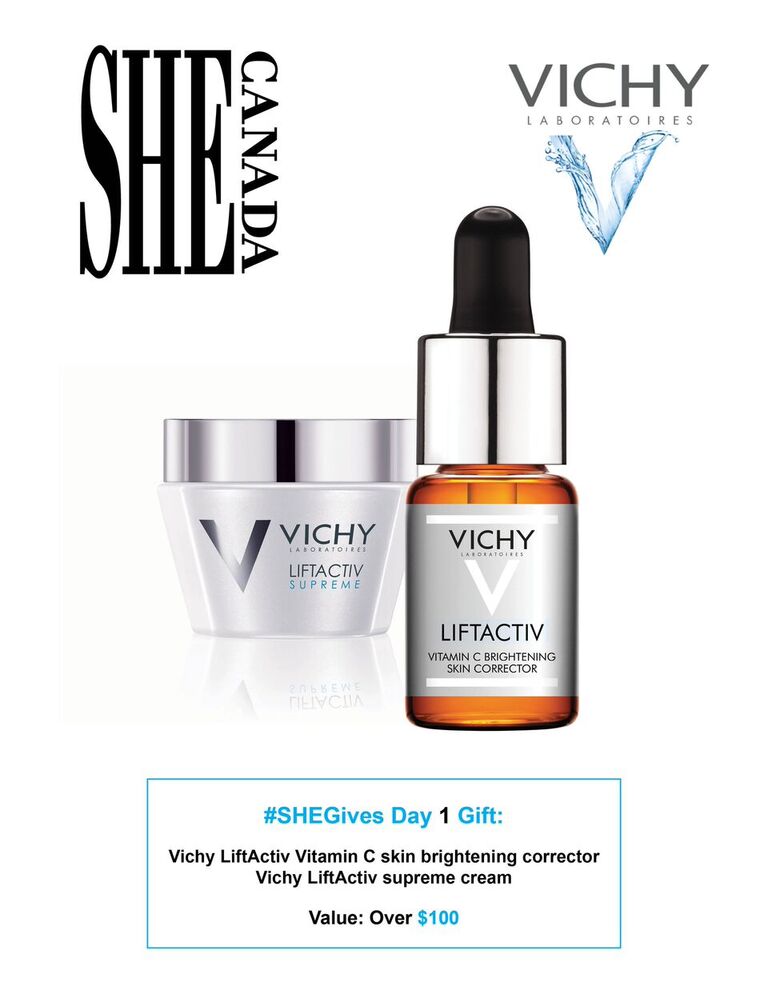 Happy Holidays and best of luck to all of those who are entering!
By: Alaina Pawlowicz