Kelly Clarkson is firing back at Recording Academy president Neil Portnow after the Grammy executive made a statement saying women wanting to be in the music industry need to "step up". His comment came after the controversial hashtag #GrammysSoMale started trending on Twitter during the airing of the 2018 Grammy Awards. This response was particularly surprising, coming from a man who is supposed to support and represent the whole of the recorded music business. Clarkson took to her Twitter to respond to Portnow's comment writing "A confused soul said women need 2 'step up' their A-game if they wanna start winning, & u know what I'm not even mad at ignorance. I'm just gonna kindly point u in the direction of my A-game album I recently dropped #MeaningOfLife #UrWelcome. I Jenna Dewan'd that shit y'all #stepup."
Viewers noticed that most of the nominees in the top categories were dominated by males. For instance, only one woman won a solo award at the ceremony: Alessia Cara, for Best New Artist. We can take into consideration that Rihanna also received a Grammy, but for her collaboration with Kendrick Lamar. Although other female winners, like Carrie Fisher and Shakira among others, were announced before the awards show, they only televised awards being given out to male figures. Portnow's quote drew a lot of backlash from artists and fans, he made it seem like women were to blame for not earning an award. Clarkson is not the only woman in the music industry speaking out about his comment.  Pink, Katy Perry, Charli XCX and Halsey are also speaking out and standing up for women on Twitter saying: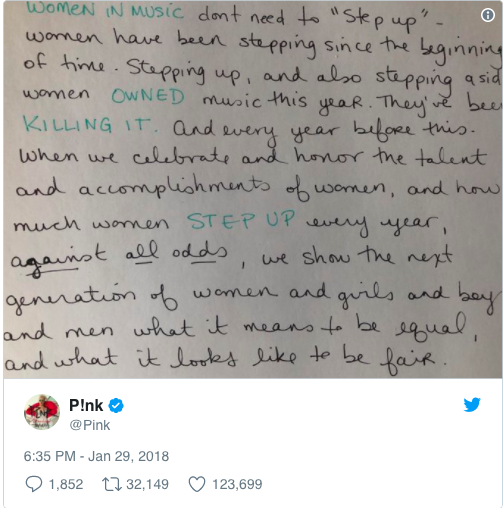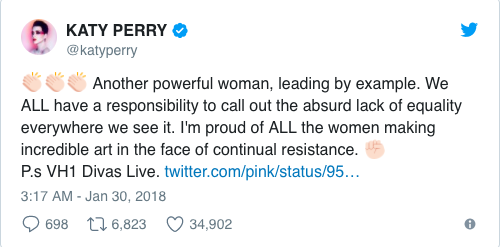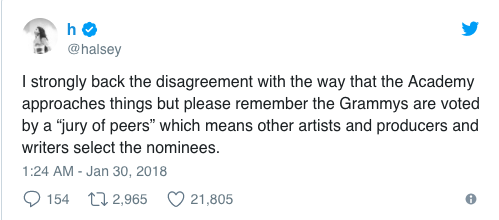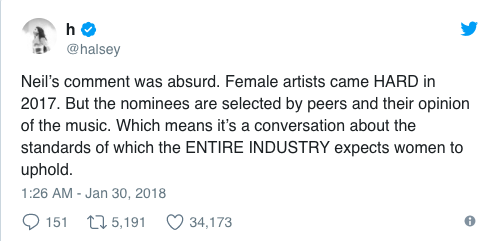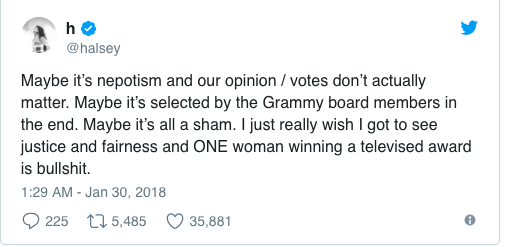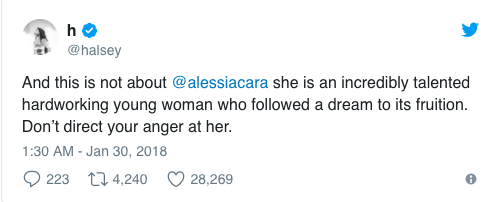 After the controversy of Neil Portnow's statement, he issued another statement where he apologized for his "step up" comment and said his words were taken out of context. But the damage had seemed to already be done. He tried to put on a fresh face by adding "Our industry must recognize that women who dream of careers in music face barriers that men have never faced. We must actively work to eliminate these barriers and encourage women to live their dreams and express their passion and creativity through music."
By MEGHAN SAUNDERS
"Banner Photo Courtesy of Instagram"