The People's Choice Awards is one of the few nights where we stop fussing about larger-than-life celebs and instead turn our attention to the fans. To what we love, what we hate, and everything in between. This year's ceremony was fluffy and charming much like years past…but that's not say it didn't have its fair share of cringe-worthy moments. In case you missed it, we compiled the top 5 most talked about moments from last night's festivities for your reading pleasure. Enjoy! THE COMEBACK: Fifth Harmony gives their first performance sans Camila.
.
 Twitter likes to poke fun at the band's history of sartorial mishaps, but there was no such floundering on this year's TCA red carpet. Co-ordinating in pale pink frocks, they set social media ablaze by blending traditional femininity with a sensual kick. And if their outfit slayage was buzz-worthy, it was nothing compared to the reactions following their first performance without Camila Cabello. The vocals were top-notch and the dancing on-point, leaving many to wonder whether the Fifth Harmonizer's departure was a blessing in disguise. Sealing their bright future, the remaining group members accepted the award for "Favourite Group" for the second year in a row. THE MEH: Joel McHale's iffy hosting.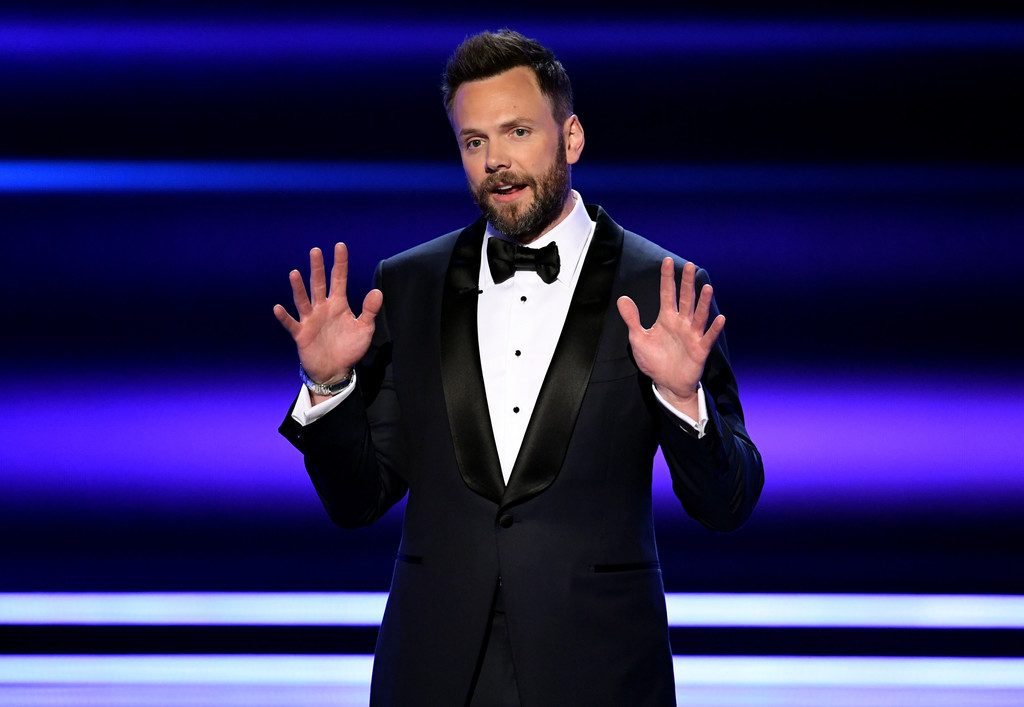 Listen, Joel McHale is a funny dude. He charmed us on Community and we loved him in....well, we're not quite sure of what else he's been in, but that's not the point. We're sure he's a great comedian and actor-- but great awards show host? Not so much. Blame it on the writers, but his opening sequence turned a great opportunity to show off his comedic chops into a boring 5-minute long ad for his upcoming sitcom 
The Great Indoors
(if you're wondering, it's about a reporter who moves to Chicago to head an online publishing company. Yah, you probably weren't wondering.) Anyway, things could have been worse! We could have had Dane Cook. THE BIGGEST WINNER: Ellen Degeneres took home all the goods.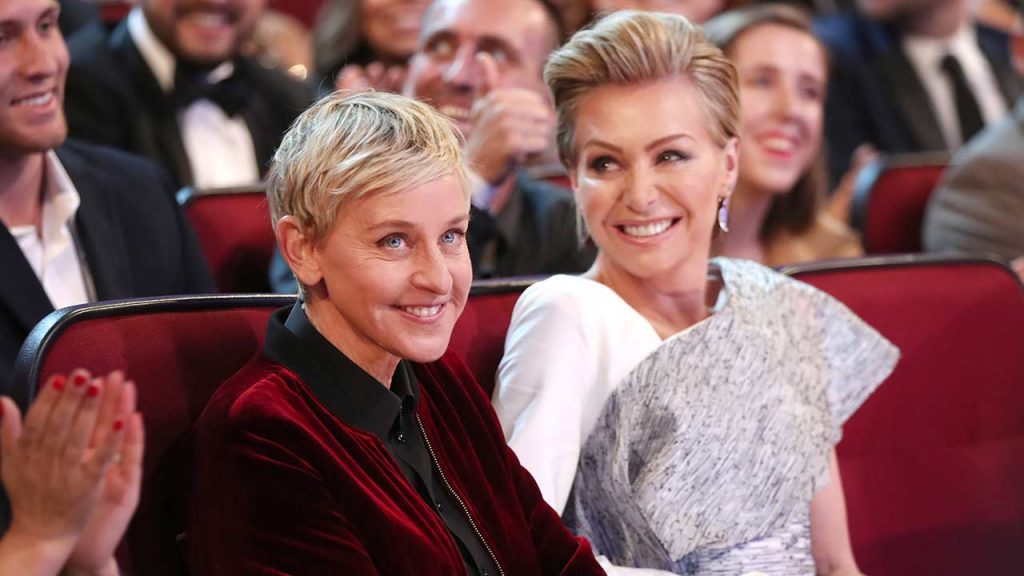 The hostess with the mostess made TCA history by racking up an incredible 20 TCA trophies over the course of several years, three of which came last night (
Favourite Daytime TV Host, Favourite Animated Movie Voice, Favourite Comedic Collaboration). 
 To help Ellen celebrate this milestone, her pal and frequent guest Justin Timberlake hopped on stage and brought out all 20 of her past awards the only way one should: accompanied by handsome men donning tuxedos while an epic soundtrack blared in the background. On another note: how cute are Portia and Ellen??!! Ugh. THE "UMMMM": Johnny Depp wins in the wake of an acrimonious divorce.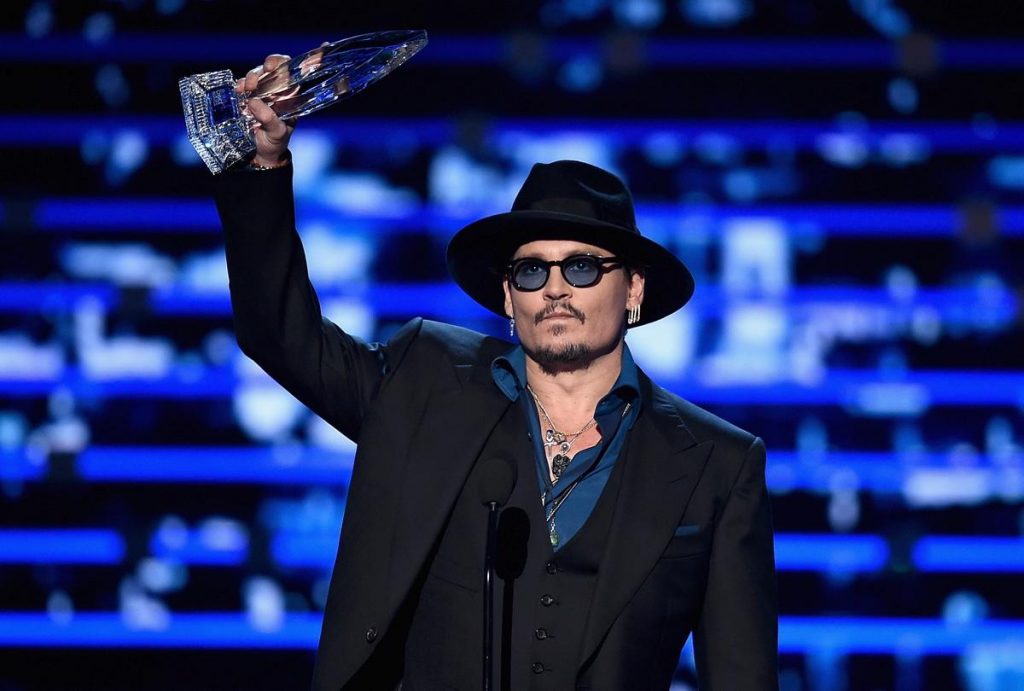 You probably haven't forgotten the shock waves that were sent through pop culture when Amber Heard accused her estranged husband, famed actor Johnny Depp, of domestic abuse. Since then, the two have come to a divorce settlement and the abuse charges have been seemingly dropped... but does this mean we should forget about them entirely? Call us over-sensitive, but it seems in poor taste to honour an actor for being our "Favourite Movie Icon" when it wasn't too long ago that his wife accused him of physical and emotional manipulation. Not to mention, his past few movies -- Mordecai and Alice Through the Looking Glass, to mention a few -- fared pretty poorly at the box office and with critics and fans alike. In our opinion, there were plenty of other actors more deserving of this accolade (and certainly shrouded in less controversy). THE DESI DARLING: Priyanka Chopra walks away with TCA Award (and our hearts).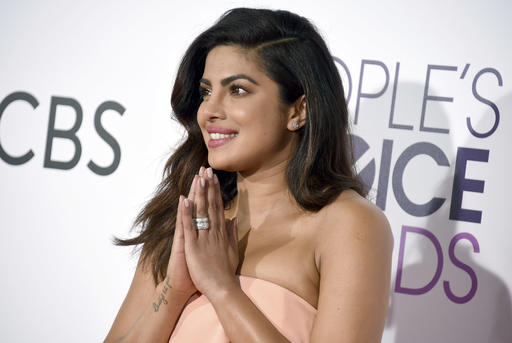 Priyanka proved naysayers wrong once again by winning her second TCA award for her role on hit TV show 
Quantico.
When she first took to the streets of Los Angeles, the odds seemed stacked against her. In an industry dominated by blonde hair and blue eyes, there was little opportunity for a South Asian actress to make her mark (despite boasting an impressive Bollywood resumé and illustrious acting pedigree). However after snagging a primetime TV role, Priyanka stands out as one of the few Indian actresses to experience both critical and commercial success in Hollywood. It serves as yet another reminder that  audiences crave characters and stories that reflect an increasingly diverse society. by Imaiya Ravichandran
Last night, Fifth Harmony made their official debut as a foursome -- and we have to say, it was pretty amazing