Priyanka Chopra continues to surprise fans with her great performances on TV, in movies and through her music all over the world.
It seems as if talent flows through her naturally: be it acting or singing. Not only back home but globally has she made herself a proud Indian who has done it all with élan and won accolades everywhere.
Think of it, how difficult would have been the decision of going out and trying her luck in the 'unknown',  keeping in mind her flourishing career in Bollywood at that point which would have gone to trashes with just a wrong move.
Thoughts that must have crossed her mind; "what if she fails", fans would ridicule her, media would write her off as  a failure and internationally, as far as certain mind set is concerned especially for South- Asians, people would think- she should have been wiser not to test waters at international level. It's just not meant for everyone!
But hey, we are talking about the unstoppable Priyanka Chopra who dares to think 'unthinkable' and the rest is history for the world to see!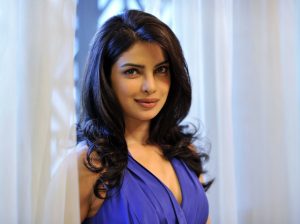 Talking about her singing talent, she has given us hits like, "Exotic" "  https://youtu.be/sPhhZg9v9NU  and "In My City" https://youtu.be/Zjgq6-5uDtY . Chopra is back with yet another musical treat for us, "Young and Free" where she not only has lent her voice but penned the lyrics as well! This single album is composed by Will Sparks and announced the release of this new album on twitter #YoungAndFree #OutNow
In an email statement to a website,   Priyanka Chopra expressed her love for music and the need for freedom, whatever it may mean to everyone else while writing the lyrics for "Young And Free".
Composer Will Sparks @willsparks said that Priyanka's voice and message has taken this song to a whole new level.
On her acting assignments:  we would be seeing her soon in two Hollywood movies, "Isn't It Romantic" and "A Kid Like Jake". She is still to announce her new ventures in Bollywood.
Watch this space for more updates on Chopra...
By: Sushma Shahabadi