We hereby introduce you to the newest viral sensation, Pakistani doctor Rehan Munir. Munir is a doctor who is currently living in Pakistan but is planning on moving to the city of dreams, NYC. He posted on Facebook looking for roommates in NYC, and got back a stream of messages that went something like "I'll marry you instead", "You can stay with me for free".

When asked about whether he is single or committed, he mentioned, he is indeed single, but wants to 'focus on his career'. Spoken like a true doctor!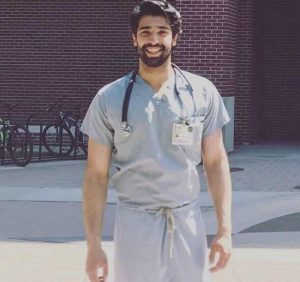 The 26-year-old doctor's FB was then filled with messages and posts that he found very hilarious. "I wrote it and the next day I wake up and I see my post has been inundated with messages and it's reached a number of blogs locally and internationally. I found it hilarious! The Internet is really an unpredictable place." He told Huffpost.
Munir has been flooded with messages since, as he gets bombarded with many more posts and love. His Instagram instantly went viral as well with his very dapper photos. He has dabbled in modelling in Pakistan.
What do you think? Would you want to be roommates with Rehan Munir?
By Maheen Malik