Doctors have been warning us of the dangers of sun exposure for years, but the lack of diverse SPF-infused products left us with only basic options (think all-over sun creams, moisturizers with SPF, or noses covered with white zinc-oxide if you go back just as far as the 80's). Now with people taking their skin seriously, skincare brands are now starting to supply the more innovative solutions needed to cater to every need.
Cover FX Clear Cover Invisible Sunscreen Broad-Spectrum SPF 30
$45 at
Sephora
While all-over broad-spectrum protection for the face and neck may not usually be spectacularly "unexpected" or "innovative", this new formula from Cover FX definitely is. The fast absorbing gel formula is perfect for all skin types and the lightweight nature of gel means it won't leave a residue to make oily skin even oilier. It also dries completely clear, meaning it won't leave white, grey, or pink casts on darker skin tones.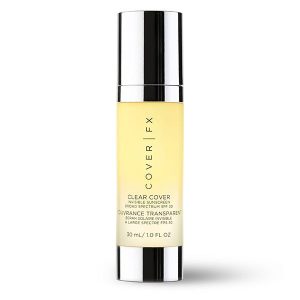 Supergoop! Shine-On Lip Screen Broad Spectrum SPF 50
$22 at
Sephora
With the piles of lipsticks and glosses on the market, it's easy for lip healing products to take a back seat to classic reds and moody bordeauxs. Now you don't have to choose. Supergoop has formulated this paint on topcoat, which can add a soft shine finish and 50 SPF when applied over any of your favourite lip colours.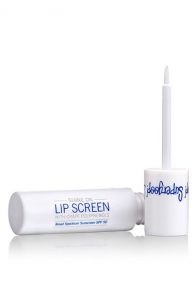 Kiehl's Clearly Corrective Dark Circle Perfector SPF 30 
$46 at
Kiehl's
While most skincare brands offer solutions to under eye wrinkles after they have already developed, many don't offer preventative measures. With study after study suggesting that repeated exposure to UVA and UVB leads to premature aging, the most proactive step you can take to avoid under eye wrinkles and discolouration is to use proper protection. This one from Kiehl's provides both an SPF 30 and corrects under eye darkness.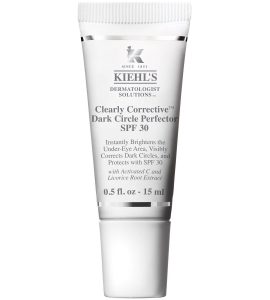 Living Proof Restore Instant Protection Spray 
$26 at 
Sephora
When using extreme heat on your hair, it's always best to use a heat protection. This spray creates a barrier when using styling tools up to 450° and protects hair from UVA rays for up to 24 hours after application, helping you to achieve this season's coveted beachy waves (despite any abuse you hair may be dealt by the pool's chlorine).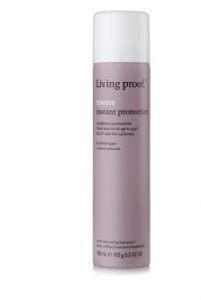 Peter Thomas Roth Instant Mineral SPF 45
$30 at
Sephora
This sunscreen comes in the form of talc-free mineral powder that is transparent and provides a matte finish. With the easy to use applicator, you can powder your nose as needed (which is much more often in the summer heat) and reapply your SPF every two hours as recommended by physicians. All this with the positive effect of setting your makeup rather than the face-smearing side effects of traditional broad-spectrum protection.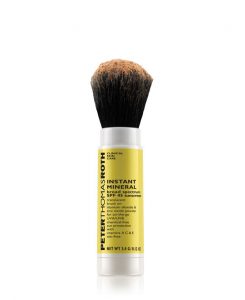 By Lindsay Cooper