This year, Iceland became the first country to legalize equal pay for men and women. BBC recently reported that 6 of its male journalists; Jeremy Vine, Nick Robinson, John Humphyrs, Huw Edwards, Nicky Campbell and Jon Sopel.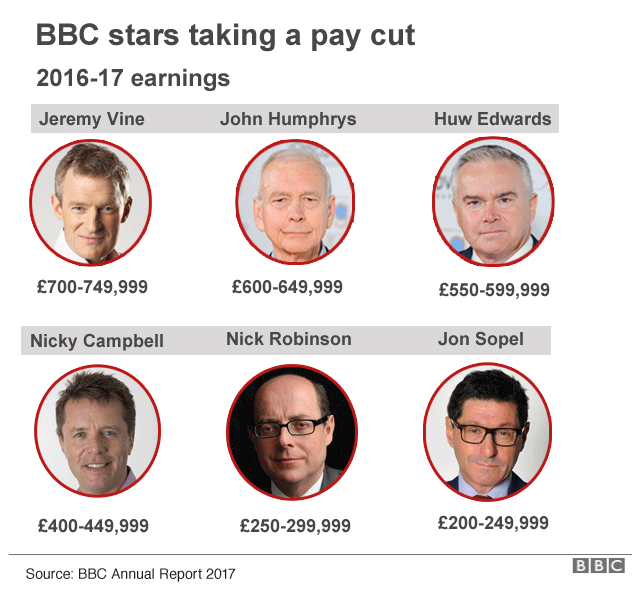 The highest paid out of all of the journalists was Jeremy Vine. He was earning £749,999 (1,301,743 CAD) a year, and the least earner, Jon Sopel, £249,999 (433,901 CAD) a year.
Making another step towards bridging the wage gap, these BBC journalists agreed to a pay cut. This agreement came in the wake of BBCs public release of salaries their news casters earn, in July 2017. The release revealed that two thirds of those earning more than £200,000 (347,022 CAD) were men.
On his radio show, Vine expressed that "I think it needs to be sorted out and I support my female colleagues who have rightly said they should be paid the same when they're doing the same job," Vine said of the pay cut on his January 26th BBC Radio 2 show. "It's just a no-brainer, so it wasn't a problem for me to accept one."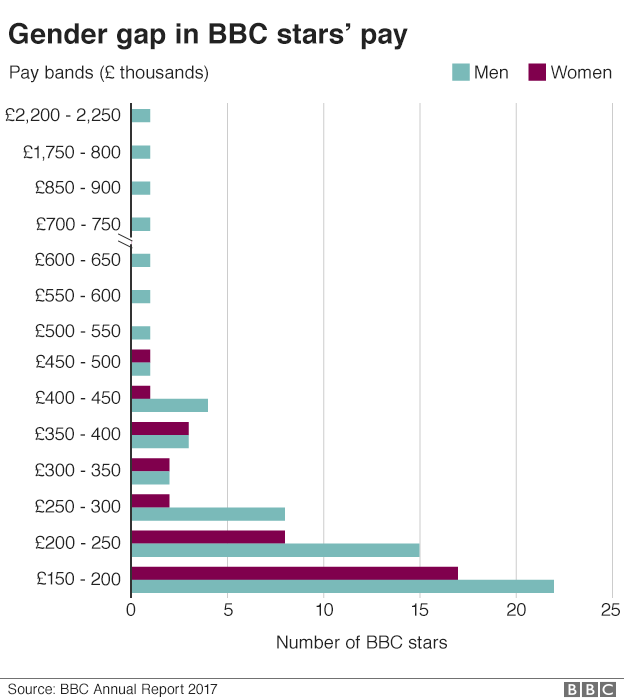 Carrie Gracie, BBC Chinas editor stepped down from her post after 30 years in protest of the wage gap in the industry, she voiced that
"This is not the gender pay gap that the BBC admits to," Gracie wrote. "It is not men earning more because they do more of the jobs which pay better. It is men earning more in the same jobs or jobs of equal value. It is pay discrimination and it is illegal". She did not leave the company entirely but expressed that she ought to be paid the same amount as her former post.
This is a good step in educating the world on the wage gap between men and women as well as in the industry.
By: Chizzy Obilonu