Father's Day can easily become repetitive and impersonal, with stereotypical celebrations consisting of a barbecue and a gift wrapped tie. Break the mould this year with one of the hundreds of events happening in Toronto this weekend. Whether the dad in your life is passionate about cars, science or art, you can find an event to appeal to any niche interest, so there is no excuse to stick to your traditional celebrations.
For the Artistic Dad
Marking its tenth year, Toronto's
Luminato Festival
is dad's opportunity to see a long roster of local and international artistic talents. Operating  June 10 – June 26, the free ticketed program offers theatre, music, film, talks and visual art. If you have a spare two hours and forty minutes, all three theatrical installments of the critically acclaimed James Plays Trilogy are scheduled to be performed on Father's Day. With glowing reviews and sold out shows in London, Edinburgh, Glasgow and Adelaide, the instant classic follows three generations of Scotland's 15
th
century royal family, the Stewarts. Having been compared to Game of Thrones, catching a showing of the James Plays Trilogy could be the perfect afternoon for a history buff dad or an artistic one.
For the Intellectual Dad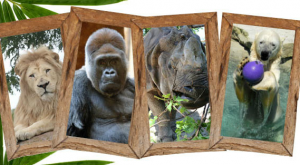 The Toronto Zoo is honouring the dads of the animal kingdom June 18
th
and 19
th
with their
Connecting with Wildlife Conservation
weekend. With special interactive and interpretive stations set up around the zoo grounds, kids and parents will have the unique opportunity to learn about wildlife conservation with a concentration on the animal kingdom's more paternal species including the white lion, the Western lowland gorilla, the African penguin and the panda.
For the Active Dad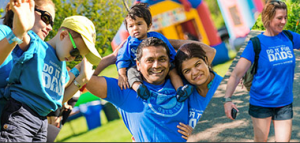 With charity runs for prostate cancer taking place on June 19 across the country, you can spend time with the family while doing some good for your community and your health. You can join Toronto's
Do it for Dads Walk and Run
, but there are similar events fundraising for prostate cancer across the country, like
Raymond James Father's Day Walk Run
in multiple cities across British Columbia. If you plan on toting along children, these events are family friendly and the short 5 KM distance can easily be done with a stroller.
For the Creative Dad
Let dad flex his creative side at the Royal Ontario Museum's
Family Funday: Calling All Makers
. Take advantage of the Giant Digital Colouring Wall to use digital spray paint to make some (legal) graffiti, create your own model frog with museum replica artist Georgia Guenther and the Bringing Galleries to Life exhibit, hand-make dad's Father's Day card at the Cartoon Cards! station. With seven more interactive exhibits, your plans for the entire day are covered with the ROM.
For the Car Obsessed Dad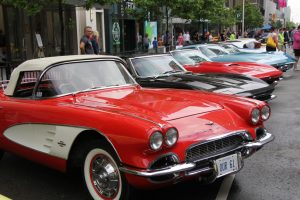 This Father's Day, Bloor street will be adorned with a red carpet to raise funds for Prostate Cancer Canada. Between Avenue Road and Bay Street, Bloor will be lined with luxury automotives for
the Yorkville Exotic Car Show
. With the latest Lamborghinis, Porches, and Ferraris set to appear alongside some of the most desired historic cars, this show is perfect for the mechanically inclined dad.
For Any Dad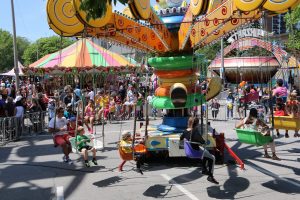 If dad just wants to spend some quality time with the family, update the family barbeque tradition at the final day of the
Mississauga Waterfront Festival
. Celebrating 20 years, the festival boasts a petting zoo, a carnival, a corn maze, rock climbing and free admission. After enjoying Sunday's three musical acts, indulge in the food truck options. Even the most grill-savvy dads have to admit hotdogs can't compete with churros. Still unsure, then read through our picks for gift for dad
here
. By Lindsay Cooper