It seems white is a favourite when it comes to Priyanka Chopra. On Sunday, at 69th annual Emmy Awards held in Los Angeles, she looked ravishing in a white quilted gown by Balmain, a fashion house which is a favourite with many Hollywood stars including the Kardashians.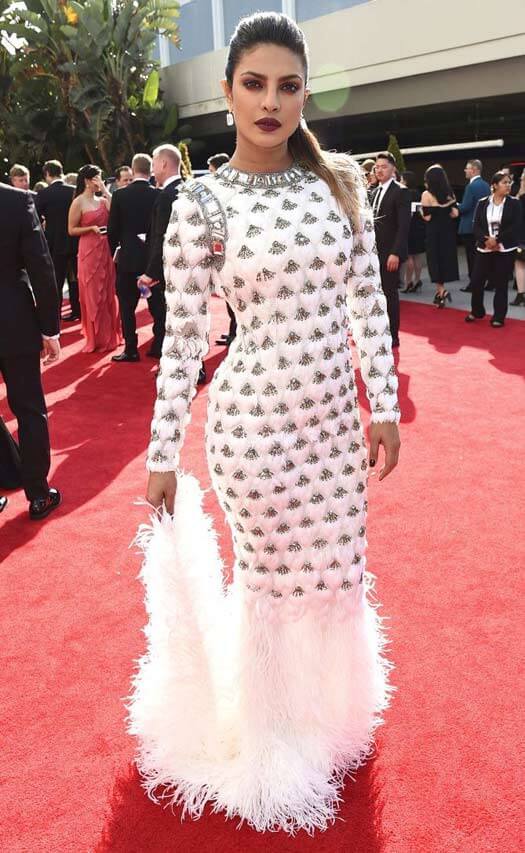 She maintained a cool demeanour and carried-off the gown so well.  The feathered train added to the gown along with intricate detailing of mirrored embellishments and repeat motifs looked stunning on her well-maintained body structure.
To top it all, her make-up by Pati Dubroff, featuring smoky eyes with matte lip color and styling by Christina Ehrlich matched her overall look just perfect.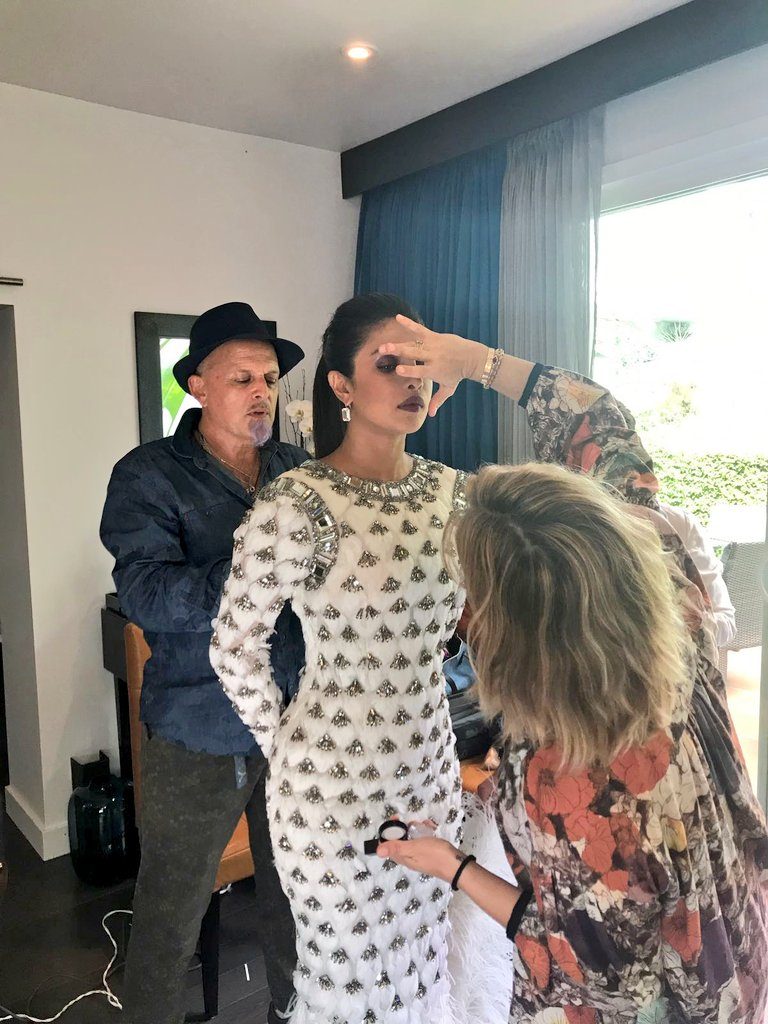 Chopra's well-balanced look at the awards was widely appreciated internationally. Her confidence of taking a risk to go all white resulted in making it on to many best-dressed lists globally.
In the meantime, Twitter went berserk with reactions as Priyanka's last name was not pronounced correctly at the awards. Fans were outraged by this goof-up. It was on Monday when Priyanka Chopra and Anthony Anderson were to present 'an outstanding variety talk series award', and the announcer mispronounced her last name as 'Chopa' instead of Chopra. Though the actress seemed unfazed the fans were outraged, expressing their hurt emotions on Twitter.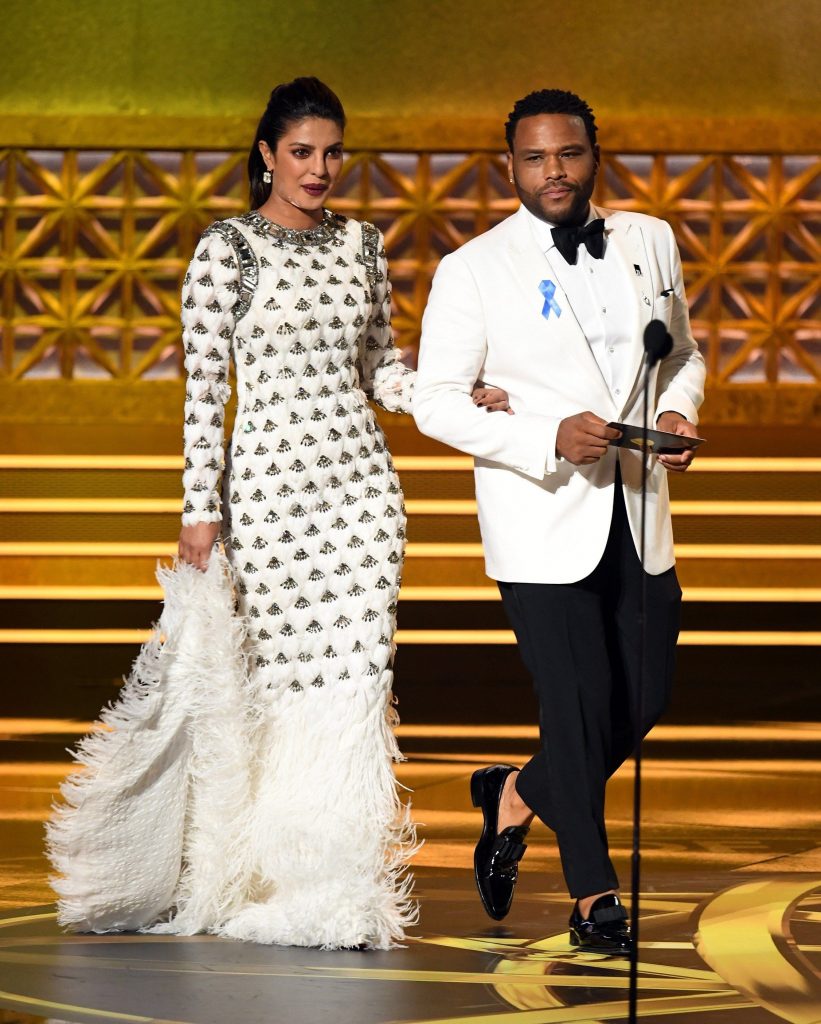 For such huge fan following, we are sure everyone is looking forward to her two upcoming Hollywood ventures: Isn't It Romantic and A Kid Like Jake. We wish her good look with these projects.
By: Sushma Shahabadi
Picture Courtesy: Hindustan Times, Indian Express