Priyanka dazzled in white yet again at the Global Goals Awards 2017.
As a global goodwill ambassador for UNICEF, it seems Priyanka knows how to balance professional commitments with her duties towards the society. She takes the initiative to be a part of international causes, especially for women and young girls without fail.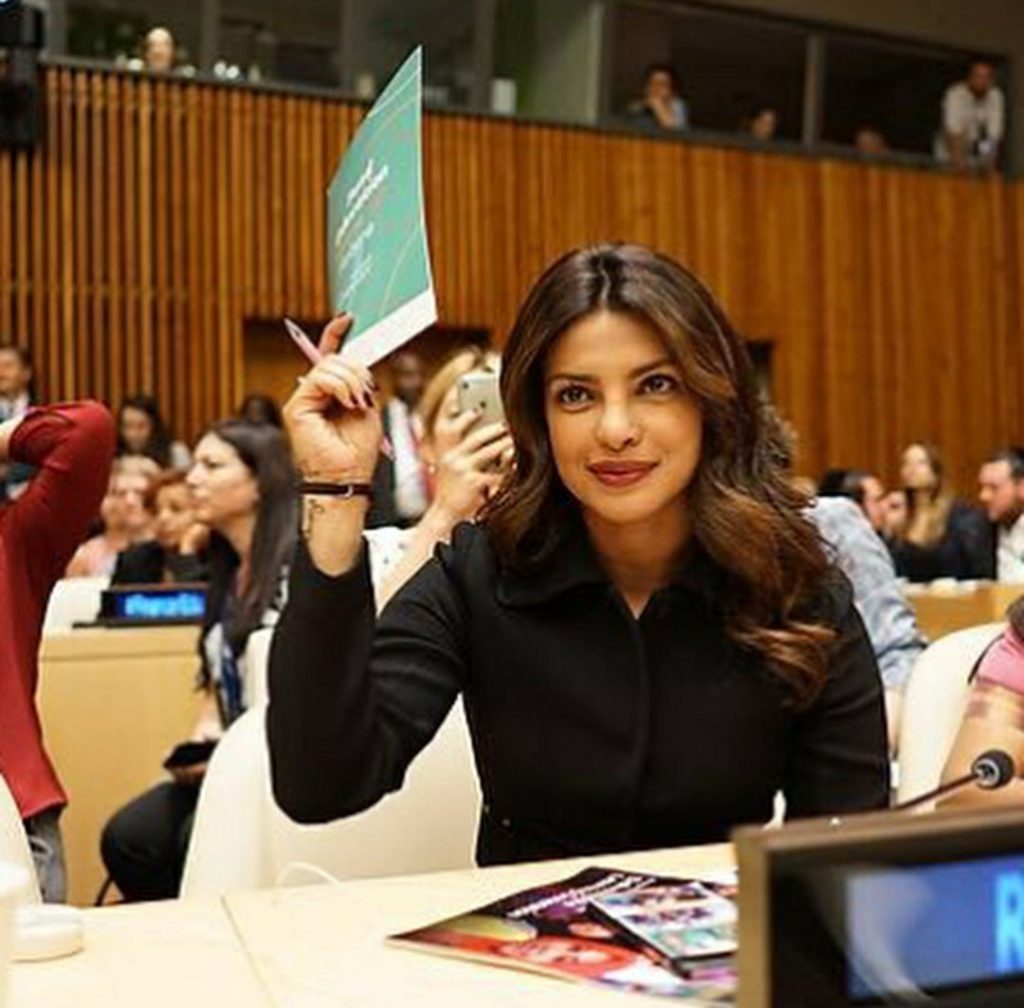 During the awards night at UN General Assembly in New York, she presented the Leadership Award to an Indian girl, Ria Sharma who founded the organization, 'Make Love Not Scars', which works towards supporting acid survivors. Ria's efforts are contributing to changing lives of many acid attack victims.
She also had the chance to meet the youngest UNICEF goodwill ambassador, Muzoon Al –Mellehan who is supporting education for Syrian girls. Chopra wrote on her social media account that she felt honoured meeting Mellehan who was doing such an amazing job, advocating education for Syrian girls at such young age.
Sharing her thoughts and emotions on social media, she urged everyone to work towards women empowerment and helping to make this world a safe place for them to live happilyy and freely. Expressing gratitude to be able to speak on this occasion, she shared some pictures of the event on Twitter.
Quantico actor is making waves both professionally and socially.
She undoubtedly makes her fans proud with her multifaceted persona.
By: Sushma Shahabadi
Images Courtesy: Twitter, Times of India