With Black Friday nearly upon us, it's time to start thinking about shopping. Whether you're thinking about your loved ones or looking to reap Black Friday's benefits for yourself, these seasonal exclusives are perfect for everyone. If giving is your favourite part of the season, gift entire sets to the beauty lovers on your list.  If you can also appreciate receiving (admit it, you can) crack these sets open and mix and match items from each to create personalized gifts for everyone (keeping a few of the leftovers for yourself, of course).
Northern Lights
$29.95 at
Lush
Inspired by the Northern Lights, these bath bombs transform bathwater into the night sky complete with twinkling stars of glitter and the vibrant blues, yellows, pinks and purples of the aurora. The bathbombs selected for this gift bag contain mood-lifting Brazilian orange and bergamot, soothing lavender and tonka, and cheerful ylang ylang.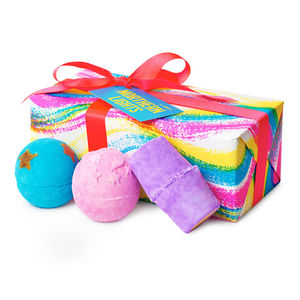 TOCCA's Meet the Girls Fragrance Collection
$80.00 at
Sephora
Women no longer adhere to stereotypes and now TOCCA is creating perfumes with that in mind. This fragrance set has 10 sprays named after and inspired by women. 'Cleopatra' is the Mediterranean seductress, using grapefruit and cucumber. 'Isabel' is an update to traditional perfumes and traditional beauty with its notes of leather, vetiver and guaiac wood. 'Florence' uses Italian bergamot, crushed violet petals, ivory gardenia and blonde wood to conjure images of a sophisticated Parisian woman. With seven more scents in the set, the Meet the Girls Fragrance Collection is fit for even the most diverse girl gang.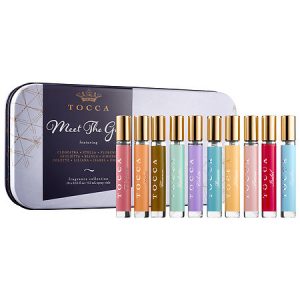 Indulge Yourself Routine
$63.00 at
Khiehl's
Containing a Creme de Corps, Ultimate Strength Hand Salve, Creme de Corps Body Polish, Rare Earth Masque and Radiance Masque, this gift box is perfect for ultimate relaxation. While we do recommend gifting this to the most hardworking person in your life, we wouldn't blame you for opening it up after a long stressful day of Black Friday shopping.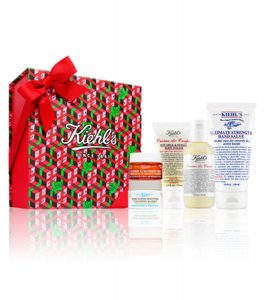 Soft Matte Lip Cream Vault
$90.00 at
NYX
Another gift for all your friends, this lip set contains every soft matte lip cream ever offered by NYX with a bonus two exclusive shades. Adding up to a whopping 36 shades, it's not only the gift for your girls, but also your sisters, cousins, mother and acquaintances.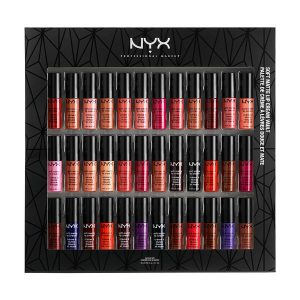 Formula X's X in the City Nail Polish Set
$44.00 at
Sephora
Perfect for the indecisive, these 10 mini nail polishes allow you to try out Formula X's most coveted shades without the commitment (or the price tag) of full-sized bottles. These six bestselling cream finishes and four limited-edition shimmering shades are separated into four separate gifts boxed in a gold skyline, but we want to get our hands on all ten (and get all ten on our hands).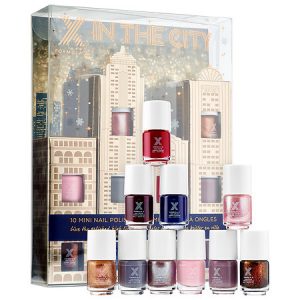 By Lindsay Cooper