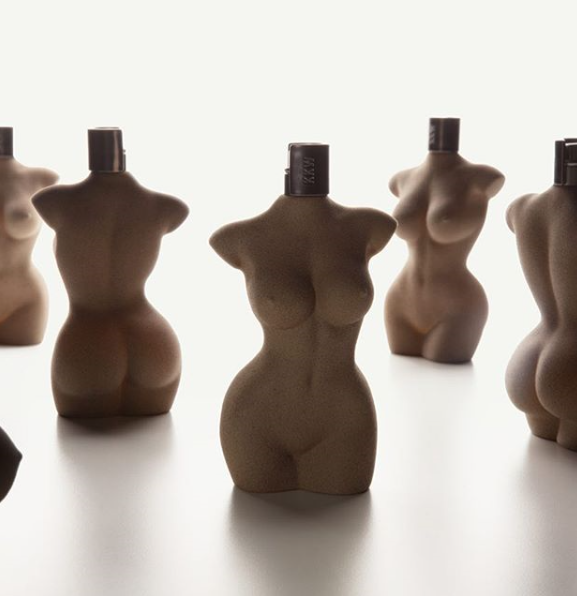 Kim Kardashian dropped her new fragrance KKW BODY yesterday.  She describes it as "a narcotic elixir with notes of juicy peach nectar, jasmine, golden amber and more..."; sounds nothing short of a dreamy sunset walk on a far-away beach.  The bottle is an actual mold of Kim's nude body which of course got people talking.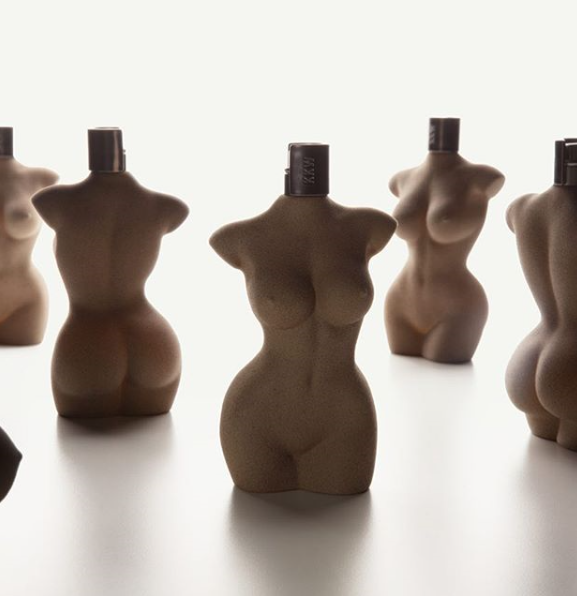 What caused most of the controversy surrounding the shape of the bottle, however, was the fact that Jean Gaultier designed an extremely similar fragrance bottle for his perfume "Classique" in 1993.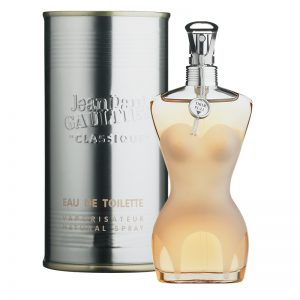 The similarities are blatant but Kim denies the accuations telling
Cosmopilitan
: "Sculptures were my inspiration...I wanted mine to be really personal with my exact mold, but I've always loved the Jean Paul Gaultier bottles."  Jean Paul Gaultier hinted at his opinion on his recent Instagram posts of his "Classique" bottle, one of which is cleverly captioned "Keeping up with the fragrance's news!"  What do you think?  Is it an unoriginal fail or a genius spin on a classic?  Regardless, nothing takes away from fact that it sounds like liquid gold from heaven.