When you find the perfect product for your dry skin, there really is nothing better! You know what's even better? When you find a product that can be utilized in so many different ways. Jouviance has created the ultimate multi-tasking Hydractive Coconut Melting balm product. This all-in-one nourishing care can be utilized in many different ways. We promise you that your skin and hair will be thanking us later!
I've always heard that Coconut Oil has amazing benefits for your skin and hair, so I was intrigued to try it out! Before applying, my face was feeling quite dry, so I was excited to see what would happen after using this product. I had flaky, and uneven skin, so I was hoping I would wake up feeling moisturized. I went ahead and applied it as an over night face and lip mask. I was very skeptical because I wasn't sure how my skin would react to this product. As a result, when I washed off the mask, I instantly felt like my skin was softer, and brightened. As well, my lips were very moisturized. Then, I used it as a hair serum. Before applying, I want to mention that my ends were very dry, so this was the perfect time to use this product. I applied this product into my hair, and almost immediately my ends were brought back to life! I've always struggled with dry skin, especially on my legs. Most of the moisturizers I've used in the past haven't been able to fully cure my dry skin. I was really excited to see how this product could improve my dry legs. So in the morning I went ahead and applied this product all over my legs. Almost instantly my legs felt softer! As I went on with my day, I noticed my legs kept that amazing soft texture. After just one use of this product, I was truly amazed by the results. Overall, this is a beauty product that everyone should add to their morning and night time routine.
What are the Two Active Ingredients in the Coconut Melting Balm?
Coconut Oil
Hyaluronic Acid
What are the Benefits of Coconut Oil?
You may be aware that coconut oil has many benefits but do you really know what it does for you? We are here to fill you in. It acts as an anti-inflammatory, reparatory, hydrator, antioxidant and an anti-microbial. It is rich in Essential Fatty Acids (omega 3, 6, 9), vitamins B3, Pro-A and E and Phytosterols. Jouviance's Coconut Oil is also organic, vegan, high quality, GMO-Free, Cruelty-Free, Phtalate-Free, and Non-Refined.
What are the Benefits of Hyaluronic Acid?
Even though you may have never heard of this ingredient, it really does wonders! It gives the skin moisture balance, and fixes fine lines and wrinkles.
Is this Product Adaptable for all Skin Types?
Whether you have dry skin, oily skin or both, this product is suitable for you. Hyractiv Coconut Melting balm is adaptable for all skin types including the most sensitive.
Is this Product Recommended for all Age Groups?
It really is suited for each member of your family, as you can see by its multitasking benefits.
Where can this Product be Applied?
Imagine having one beauty product that could do it all. Luckily for you, this coconut melting balm can be applied all over your body. This product acts as a body moisturizer, hair serum, hair night mask, belly balm, baby skin soother, lip moisturizer and a hydrating night mask.
 Let's Break it Down for you:
Body Moisturizer
Don't be afraid to apply this all over your body when needed! Apply a small amount on dry skin for the best results.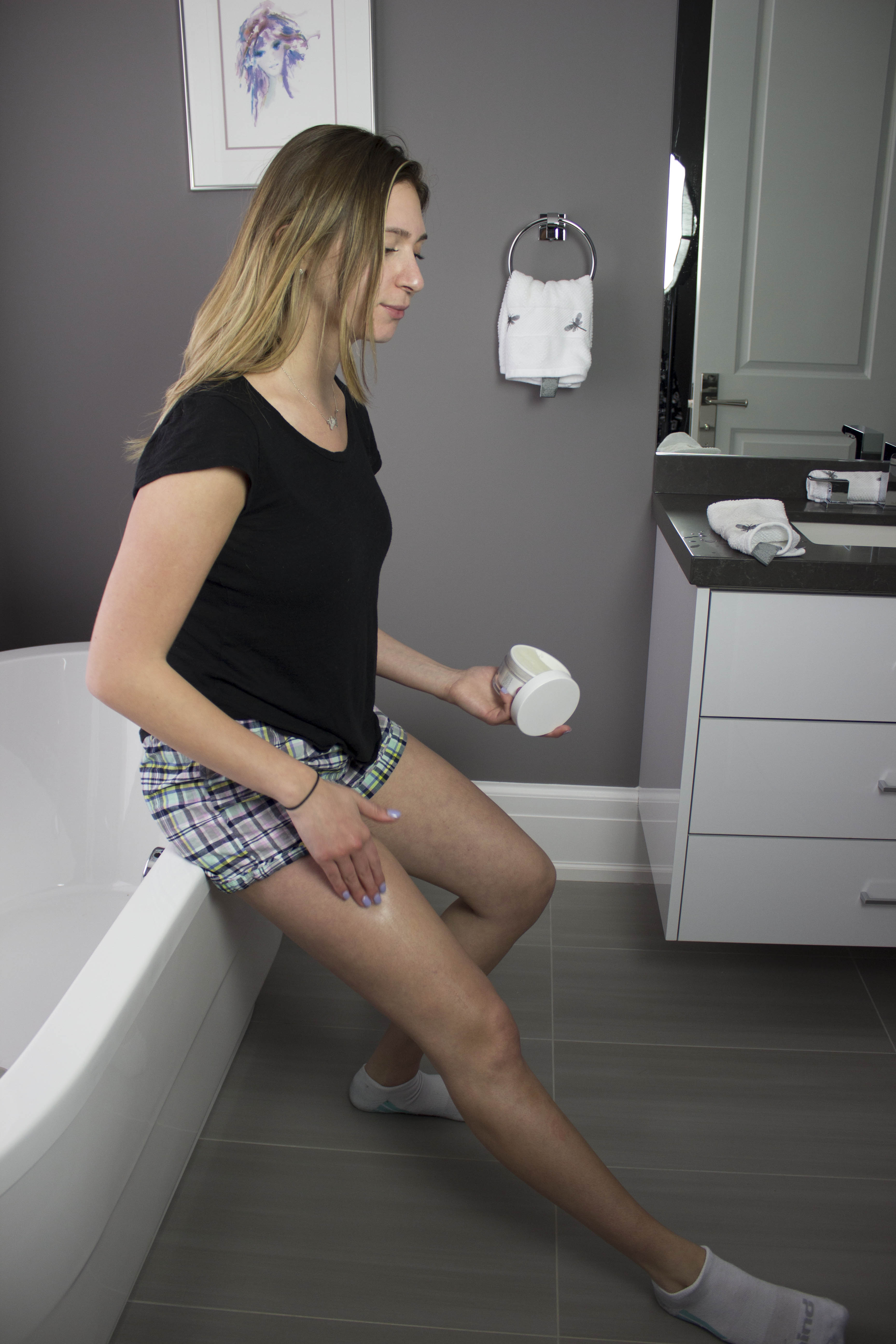 Hair Serum:
We know you want nourishing and beautiful looking hair to complement your moisturized skin.
Just apply to your hair and it'll be hydrated and shining in no time!
For those of you with thick hair, make sure you apply half a dime size amount to dry and brittle ends, while avoiding the scalp. Don't worry, we didn't forget about those of you with thin hair, make sure you apply a smaller quantity than our thick hair users, while avoiding the scalp because we don't want you getting greasy hair.
Hair Mask:
Just apply a quarter size amount of product from lengths to ends on dry hair, while avoiding the scalp. Make sure you toss your hair into a bun or wrap your hair in a warm towel. You can keep it on for 30 minutes or sleep on it overnight. After this product successfully works its magic, shampoo then rinse. It's that simple!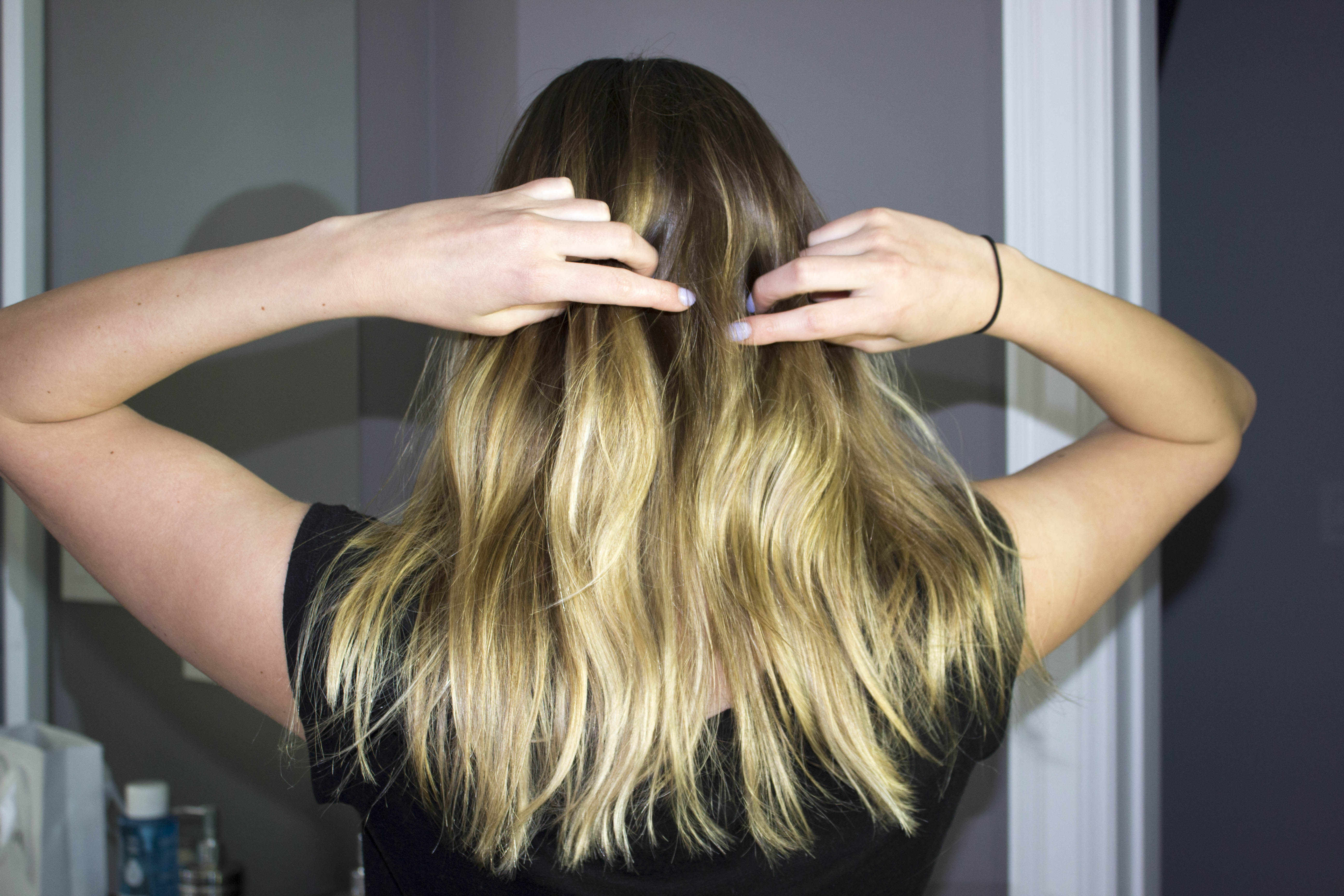 Belly Balm:
This product has got literally everyone covered- even pregnant women. Rub this product all over your belly to help reduce skin itching and prevent stretch marks from occurring!
Baby Skin Soother:
Let your baby have beautiful skin too. Apply this product by massaging gently all over their skin.
Lip Moisturizer
Treat your lips. Apply a small amount to dry lips, after the sun, or a day in the cold weather. Apply at night as a mask to see the best results!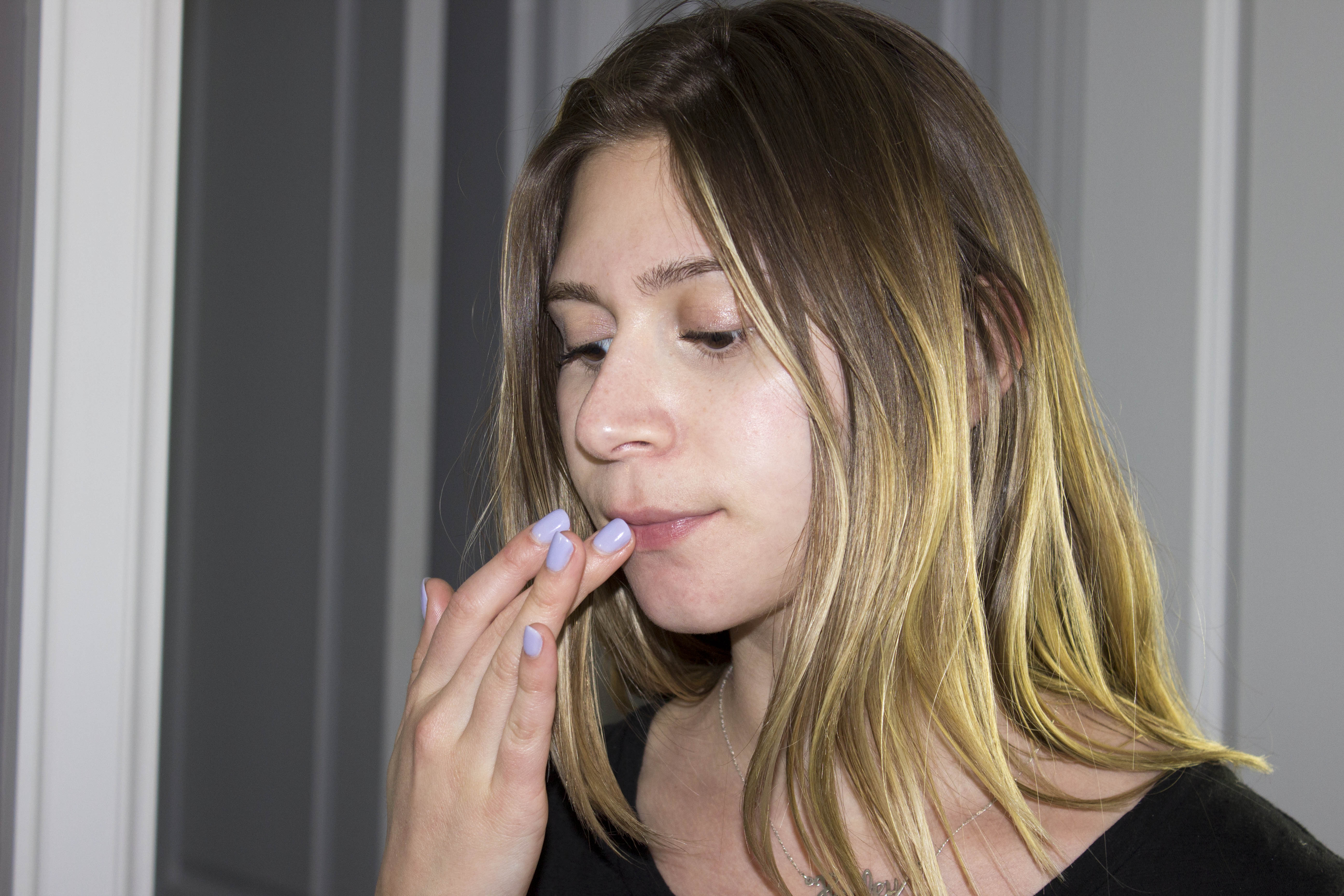 Hydrating Night Mask:
Wake up feeling beautiful! All you have to do it apply a small amount, rub between your hand and apply it all over your face. Let this product do its job overnight, and wake up with hydrating and nourishing skin.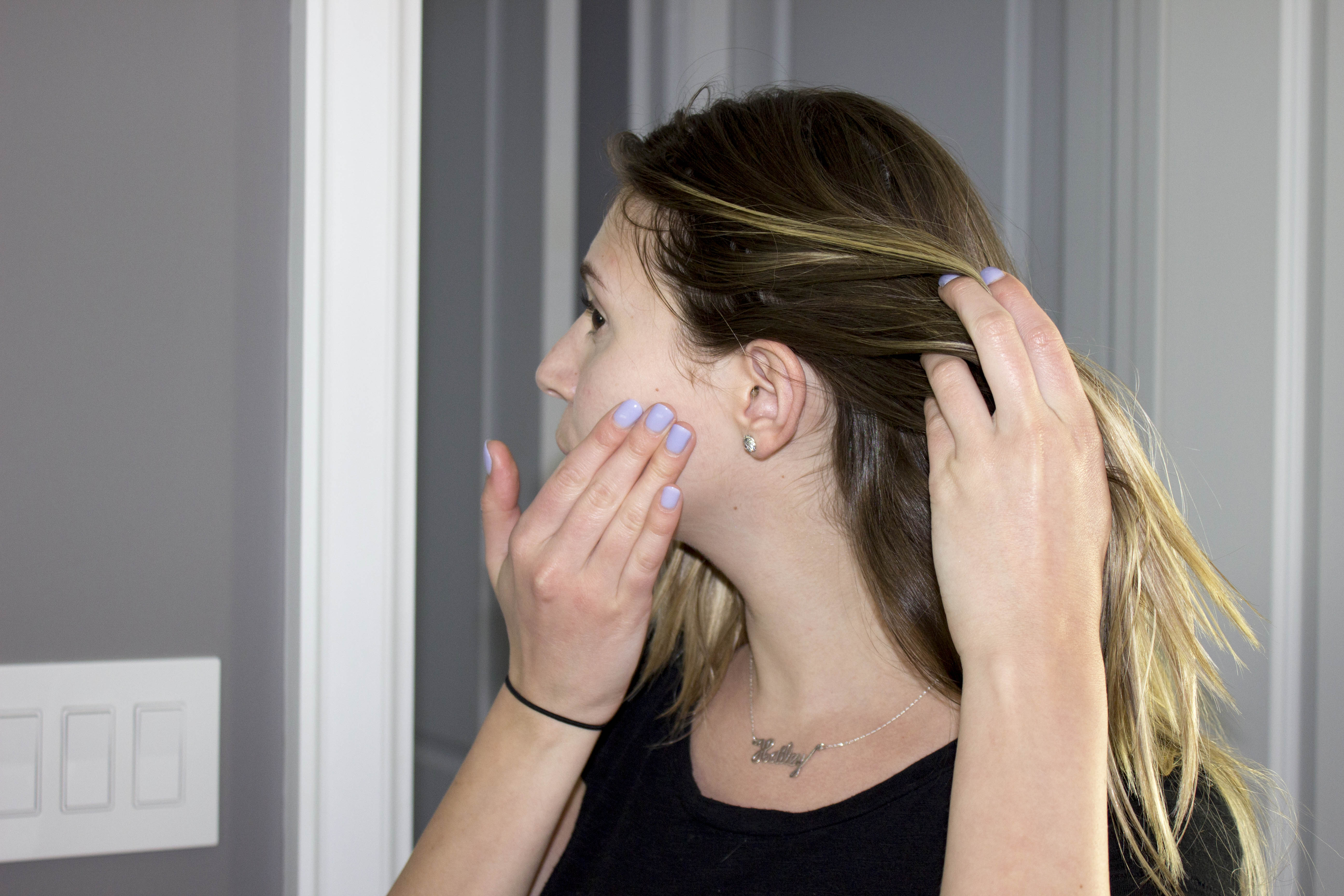 What are the Benefits for your Skin and Hair?
Remember when we said your skin and hair will thank us later? This is because there are so many benefits from using this product!
Here they are:
 Skin:
Soothes skin
Hydrates skin (face, body, hands, nails)
The perfect shield against free radicals (antioxidant)
Has an anti-inflammatory action making it perfect for sensitive skin
Softens skin
Helps skin's healing process (eczema, burns, irritations…)
Helps prevent stretch marks
Helps brittle nails and cuticles
Hair:
Nourishes the hair deep down
Helps with hair's density and strength
Leaves the hair silky, shiny and smooth
The perfect remedy for dry, brittle hair
Improves hair texture and reduces dullness by imparting vitality to hair
When can you Start Seeing Results?
These amazing results will start showing in just 3 weeks!
How Much is the Product?
$45
Luckily for you, there is a 20% discount coupon valid from 28th May to 11th June on online stores only. This code is not applicable with any other offer on our website (promos, exclusive offers, last chance and makeup). To utilize this offer, use the code
: SCANJV20
By: Hailey Foreman