It's become a norm.
Many children of celebrities seem to follow their parents when it comes to choosing a career. It may be because it is what they have been seeing since childhood and become a part of an industry unintentionally. Regardless of the reason they choose the career path, they are under tremendous pressure and lot of scrutiny from media, critics and viewers alike to follow the footsteps of their parents.
One such child who has joined the industry recently is Sara Ali Khan, Saif Ali Khan's daughter and it seems she is doing well so far. She looks so fresh in her recently released first pictures of her soon to be released debut movie, 'Kedarnath'.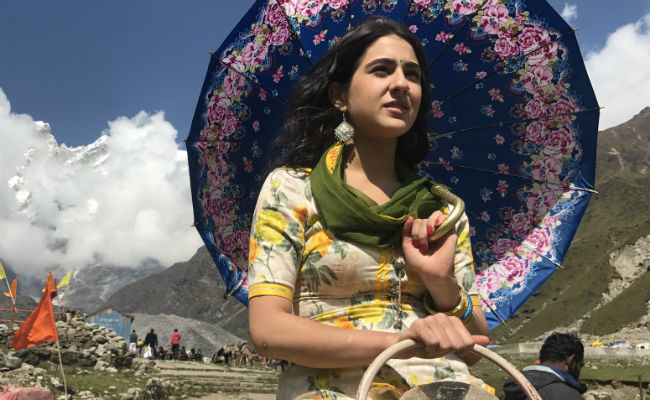 Her acting traits go way back to not only her parents, Saif Ali Khan and Amrita Singh (now divorced) but her grandmother too, Sharmila Tagore, veteran actor of her times.
Her debut movie is directed by "Rock On" fame, Abhishek Kapoor and would be seen opposite actor, Sushant Singh Rajput.
We are eagerly waiting to watch her on the big screen in her debut film!
By: Sushma Shahabadi
Image Courstesy: Hindustan Times, Deccan Chronicles