This winter is all about being bold and shining like a star, even when it comes to beauty products! Numerous beauty brands have announced that they are releasing Galaxy inspired collections that are full of glitter, bright colours, and holographic palettes.
In fact, Rihanna's Fenty Beauty eyeshadow Galaxy Holiday palette hits the shelves of Sephora today!
It features fourteen shimmery shades that can be worn separately with a dash of sparkle or you can mix and match them to make a statement. The sparkly palette is actually meant to give off a 3D effect when they are worn.
The Galaxy collection also includes shimmery lip balms, iridescent lipsticks, cosmic glitter lip glosses, liquid glitter eyeliners, and one brush. The products are available online and in-store at Sephora!
Clearly, this is an upcoming trend for the Winter and fast-approaching Holiday season! Here are some other makeup brands that are following suit with the "galaxy" trend. Check it out!
                                                       1.) NYX- "Duo Chromatic"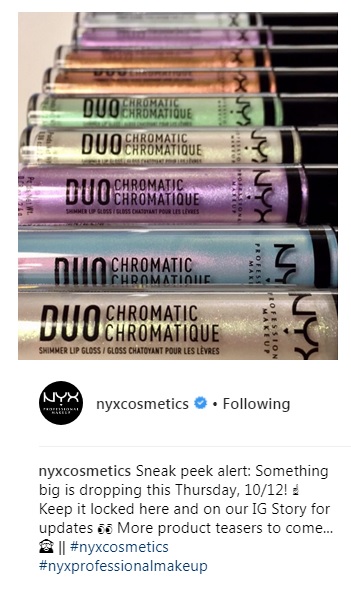 2.) Urban Decay- "Heavy Metal Holiday"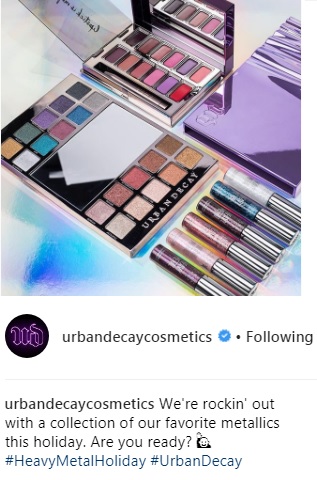 3.) L'Oreal- "Galaxy Lumière Holographic Lipgloss and Glow Kit"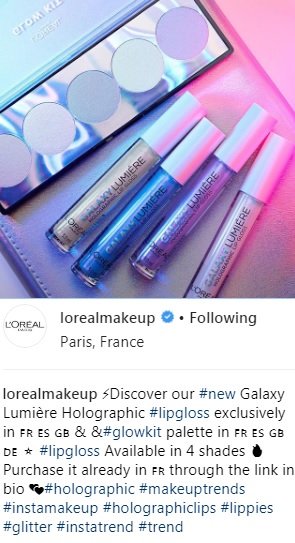 By: Alaina Pawlowicz