The sixth edition of Mosaic International South Asian Film Festival aka MISAFF runs through August 3-6, 2017. SHE was invited to the opening night party and
tweeted
all the Red Carpet excitement live!   and The Opening Night Party was a mix of creative minds and talent from different countries not limiting to just India and Pakistan but as diverse as Bangladesh, South Africa, Sri Lanka, Iran, US, Trinidad, France and of course Canada.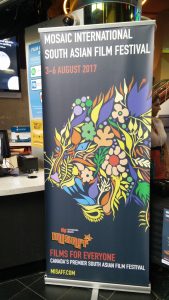 Not only did we see a decent gathering from the world of entertainment but also an exciting audience looking forward to opening night movie, 'Moko Jumbie', directed by Vashti Anderson from Trinidad. It was amazing to see viewers like Arti who make it a point to attend this festival every year. For her, it is a place where she can watch movies which are in accordance to her taste and the ticket availability is much easier compared to other film festivals. According to the Festival Director, Arshad Khan, what makes this festival special is the fact that it is a place where different cultures get together and films which would otherwise not be showcased elsewhere can be screened and watched here. Opening night had the elite crowd which seemed full of enthusiasm and curiosity looking forward to indulging into a variety of movies which would not only entertain them but also provide an opportunity to take back some impactful messages.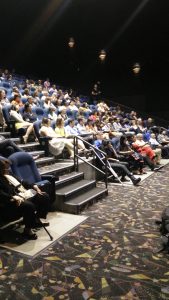 How can we forget Parveen Kaur who has carved a niche for herself in the Canadian TV? She is been awarded with 2017 MISAFF star presented by ACTRA (Alliance of Canadian Cinema, Television and Radio Artists). Her poise and grace could be seen when she walked the red carpet on the opening night. Well deserved! SHE will be featuring an interview with the rising star in our upcoming October/November issue. Subscribe today so you don't miss out our coverage of the event and exclusive interviews.
This festival is meant for everyone preferring movies of a particular genre and not the usual stuff available in every day cinema. The movies to be showcased are a must watch. For full schedule and passes visit: 
http://www.misaff.com/
It was a great evening with all arrangements in place for the guests, perfect opening night!
By 
Sushma Shahabadi