From essences to sheet masks, Korean beauty products and trends are taking over the American beauty market. Everyone is talking about the 8-step routine that is popular among the skin-centric women of Seoul. Koreans are known for their glowing skin, which is achieved through a unique regimen.
It's a bit more extensive than what you're probably used to (involving up to 7 steps or more), which can seem daunting at first. But we're here to break it down for you, helping you understand the steps so you can customize them to fit your needs. It's all about achieving healthy radiance from within and while it may take a little longer, the results are worth it in the long run. Trust Us!
I tried the routine for a month, but with a little twist. I followed a K-Beauty routine, but with products that are available locally in Canada and the first thing I learned when taking on this experiment is that a Korean skin-care regimen does not mean a 10-step process every day. It's basically a lifestyle habit that you need to adapt. To start the K-Beauty routine you will need to follow these steps:
Step One: Oil Cleanser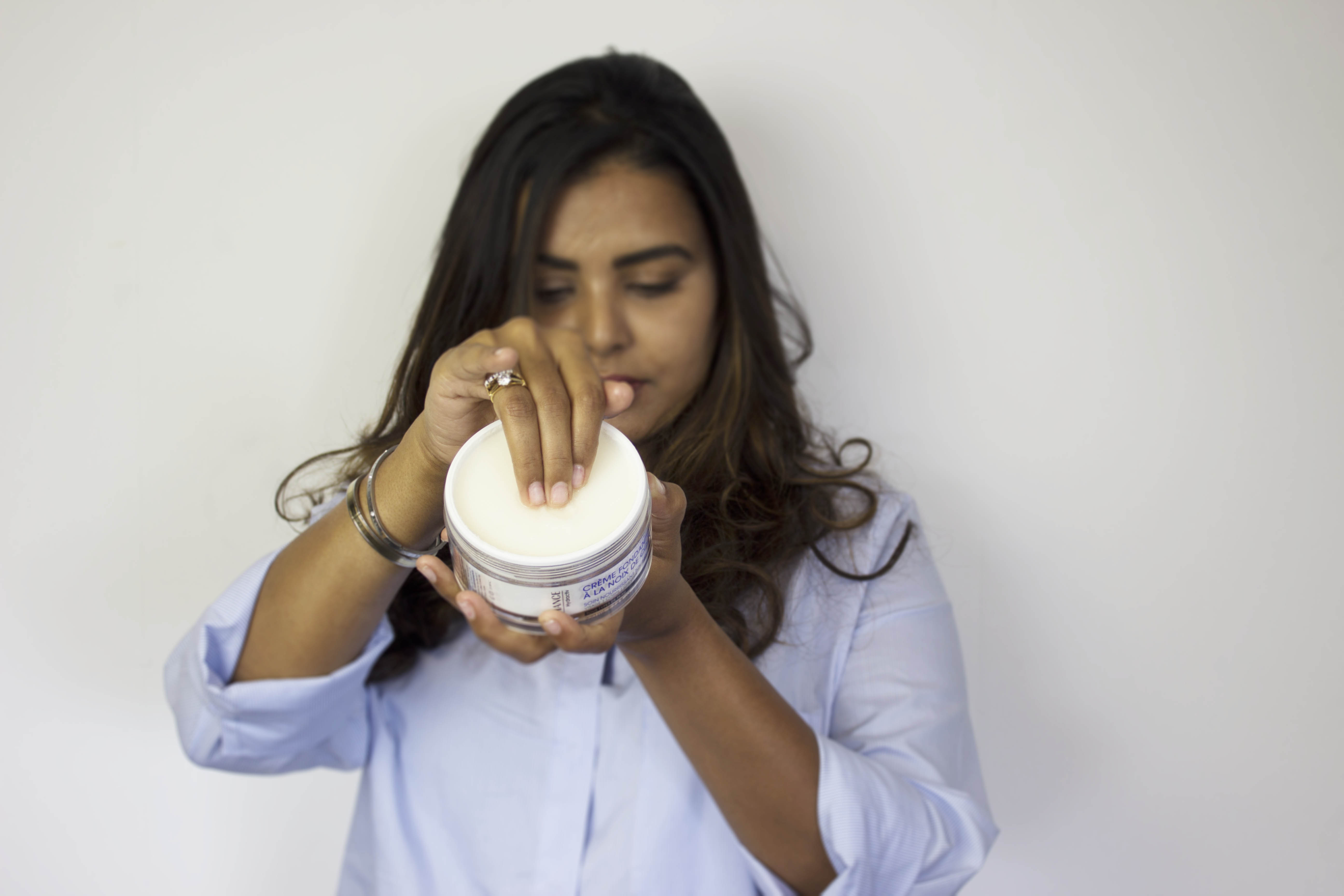 Purpose: An oil cleanser removes makeup and any other oil-based product debris like sunscreen and pollution particles.
My Experience:  I used the Jouviance Coconut Melting Balm ($45) for my routine. The texture and smell of the product was so soft and pleasant—I almost forgot that it needed to be rinsed off. Every night during the week, I removed my daily foundation and mascara combo with this oil. I didn't use it to remove stubborn heavy eye makeup, though. For that, I used a cotton round soaked in makeup remover.
Step Two: Foam Cleanser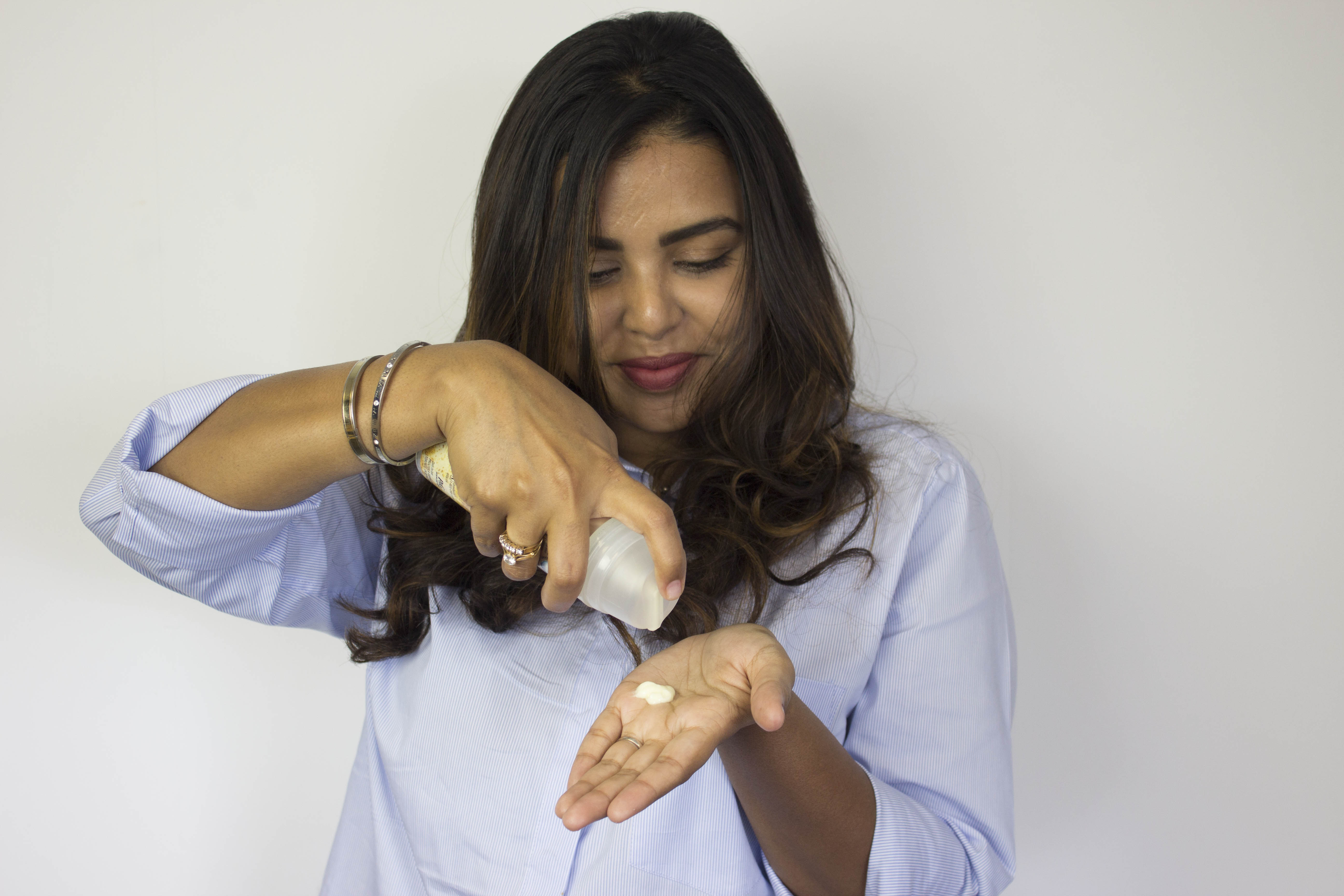 Purpose: "Believe it or not, after one cleanse, you're still going to have stuff left over," says Cho. This water-based cleanser is applied to wet skin and removes impurities like sweat and dirt. After double cleansing (first with oil then with foam), not a hint of grime will be left to hinder your skin's health.
My Experience: Though I often remove my makeup with coconut oil, I'd never really double-cleansed before. The oil alone always felt like enough. However, I really enjoyed the second cleansing step, especially after a long day running around the city or the office. After washing away the foam, it felt like my skin was completely cleared of any bad particles, leaving a clean slate to work with for the rest of the regimen. I tried the Olay Cleansing Infusion Facial Cleanser($11).
I thought I would slack on this two-step process, but surprisingly I ended up double cleansing every night. I might even adopt this habit for my day-to-day.
Step Three: Exfoliator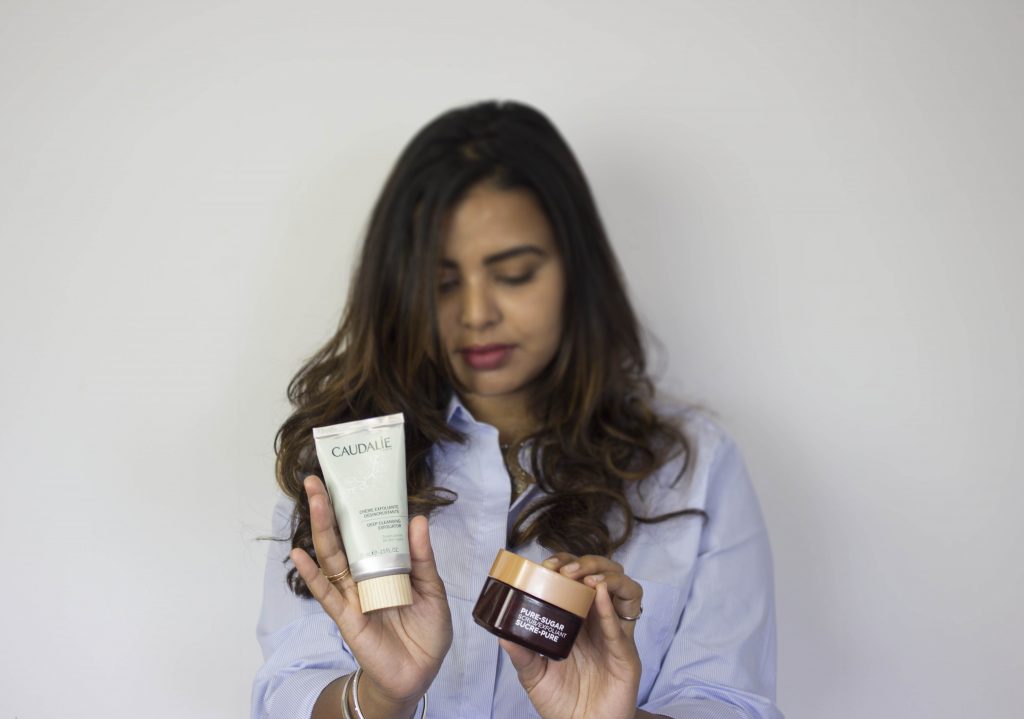 Purpose: Exfoliation not only cleans out clogged pores, but it also sloughs off dead skin cells. When you remove this dull layer of cells, brighter skin is revealed. This step is not recommended for daily use. If you have sensitive skin, you'll only want to exfoliate once a week. If you have a tougher complexion, you can do it more regularly (about three times a week).
My Experience: I loved the way my skin felt after exfoliation. I was lucky enough to not have any breakouts, in fact, the routine left my skin smooth like a baby's butt so I exfoliated thrice a week mainly around my T-zone area with Caudalie Deep Cleansing Exfoliator ($42) & L'Oreal Paris Pure Sugar Scrub ($15).
Step Four: Toner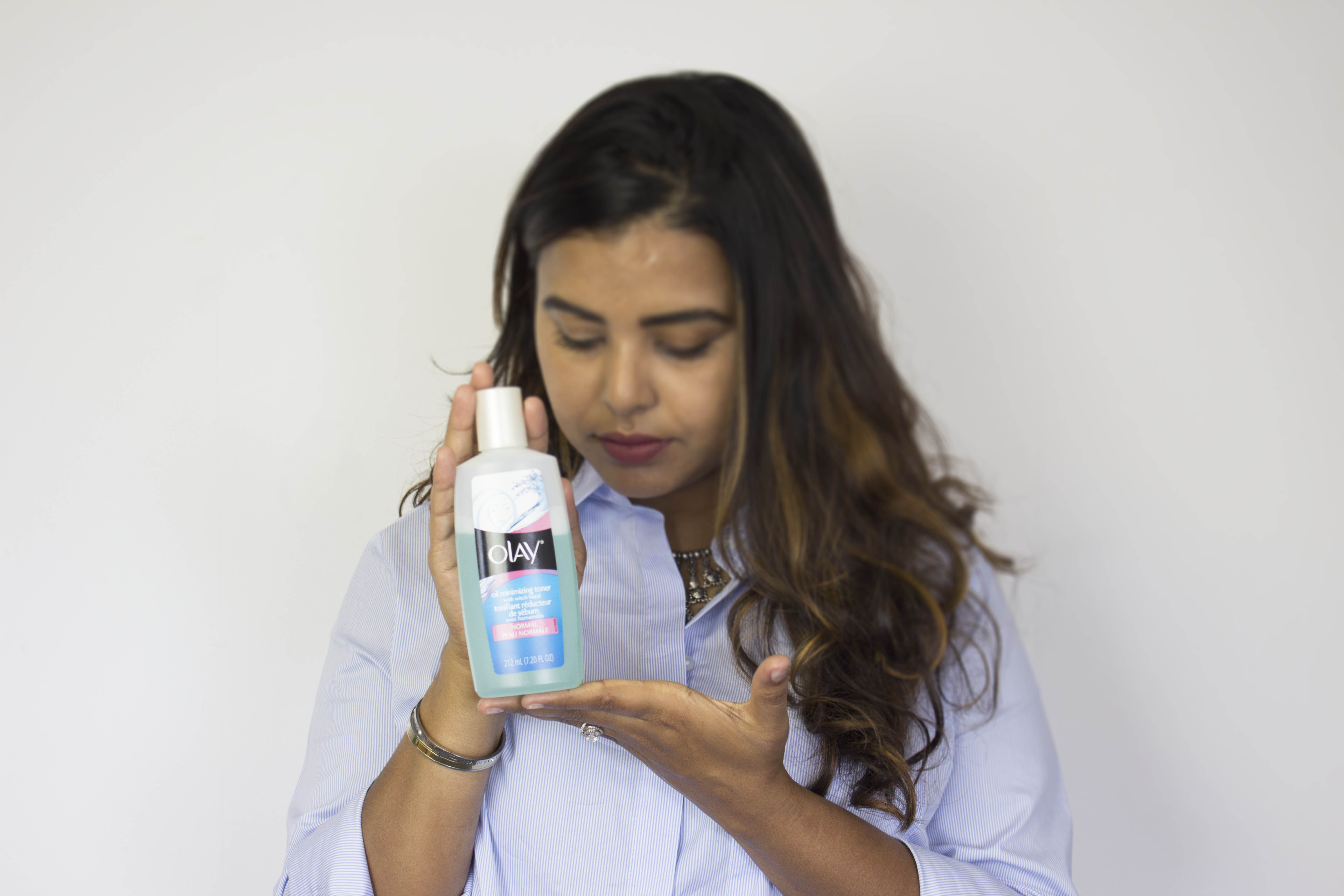 Purpose: After you cleanse so many times, your skin is in a fragile state, so you want to really hydrate it.
My Experience: For some reason, I used to always skip this important part in my skin routine until now. I tried Olay Oil Minimizing Toner ($6). At the beginning of the week, I used a cotton round to pat the product into my skin because the consistency is very runny. But by day five, I was just pouring the liquid into my palms. Once I realized that it wasn't just water (which is how it seemed at first) I didn't want to waste any of the product that would soak into the cotton.
Step Five: Facial oil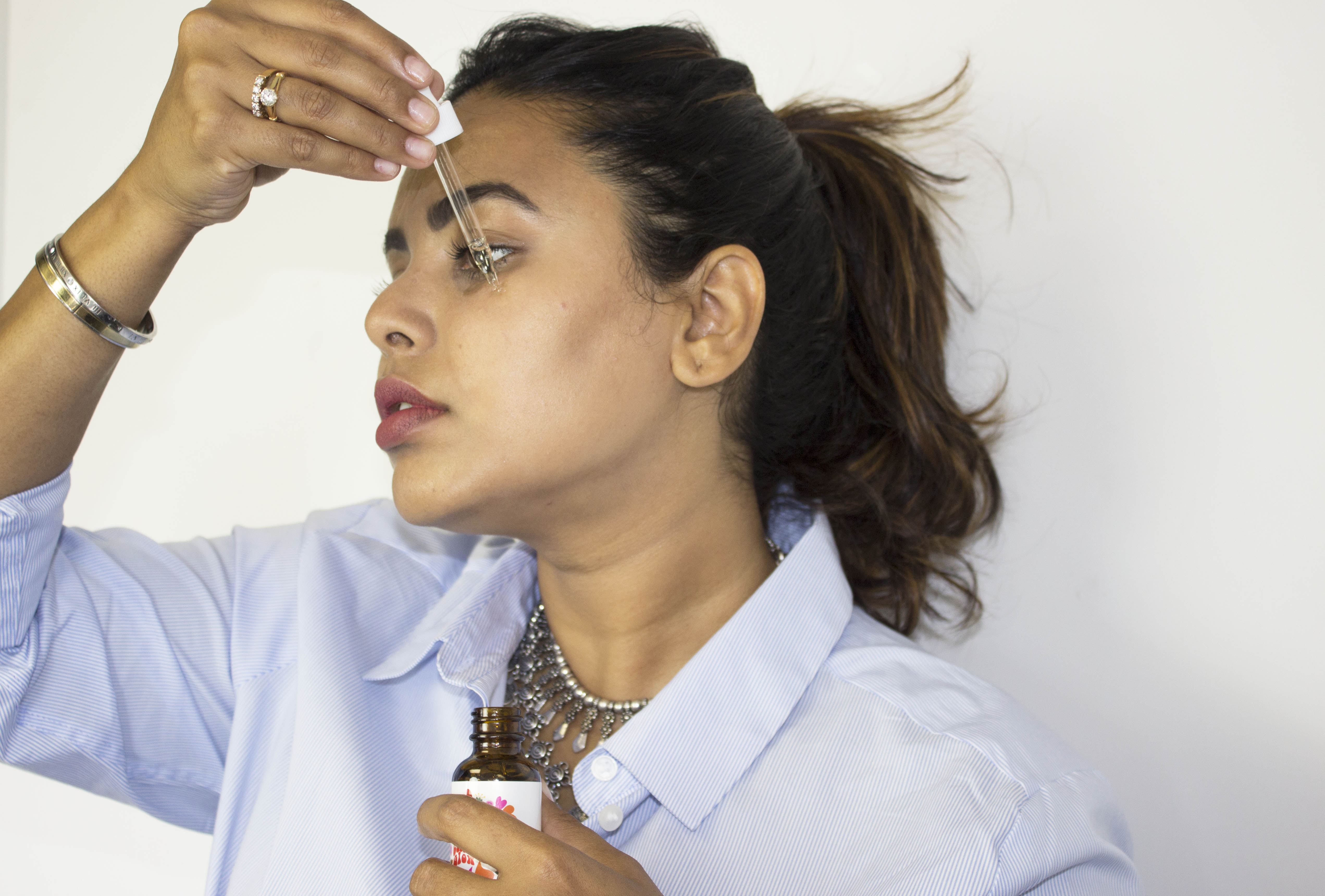 Purpose: We'll try and avoid getting too science-y on this one, "Oils have a small molecular structure that easily penetrates the skin. So, instead of sitting on the surface, oils sink in further, hydrating at a deeper level and keeping skin soft for longer."
My Experience: I've never been a huge fan of the idea of face oils as I immediately think it is going to grease up my skin and leave it super oily. Coachella Naturals Rose Hip Seed Oil($18), however, is an absolute keeper in my skincare routine. Helping skin to repair and regenerate, it's a night oil that works to replenish moisture in the skin and give a more radiant complexion. It really does do as it intends and I definitely saw the difference when I began using it regularly – my skin was a lot clearer, hydrated and it gave me a more glowy complexion in the morning. Although a thin oil you only need a few drops to apply and it doesn't feel heavy on the skin.
Step Six: Mask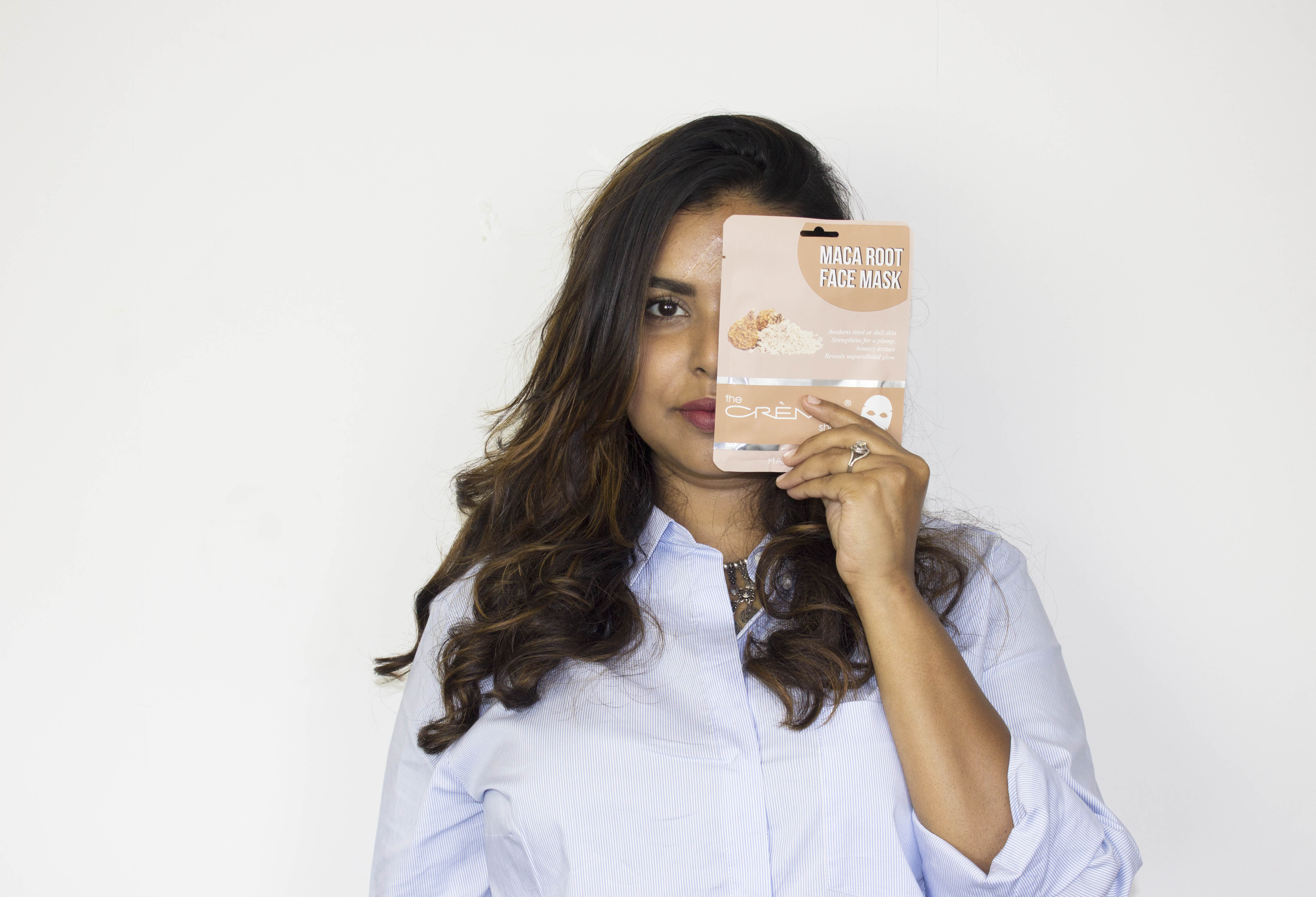 Purpose: The purpose of your mask depends on what your skin needs.This is not an every-night step; you really only need to do it twice a week. In fact, my research says you can swap a sheet mask for a serum or essence to cut time off your routine.
My Experience: Sheet masks are a twice-a-week ritual, or more if your face is very dry. The wet, papery, Face Mask by The Crème Shop ($14), are soaked in ingredients like collagen, which they, in turn, soak into your skin. The fun is in the variety; some masks contain avocado extracts (containing tons of antioxidants) or Vitamin E (anti-ageing). The secret to sheet masks? They force your skin to absorb the nutrients and moisture better than if you just applied a cream or serum—before the product has a chance to evaporate. The immediate effects are addicting after one use your face is slightly plumper and much brighter due to all the moisture your skin just absorbed.
Step Seven: Eye Cream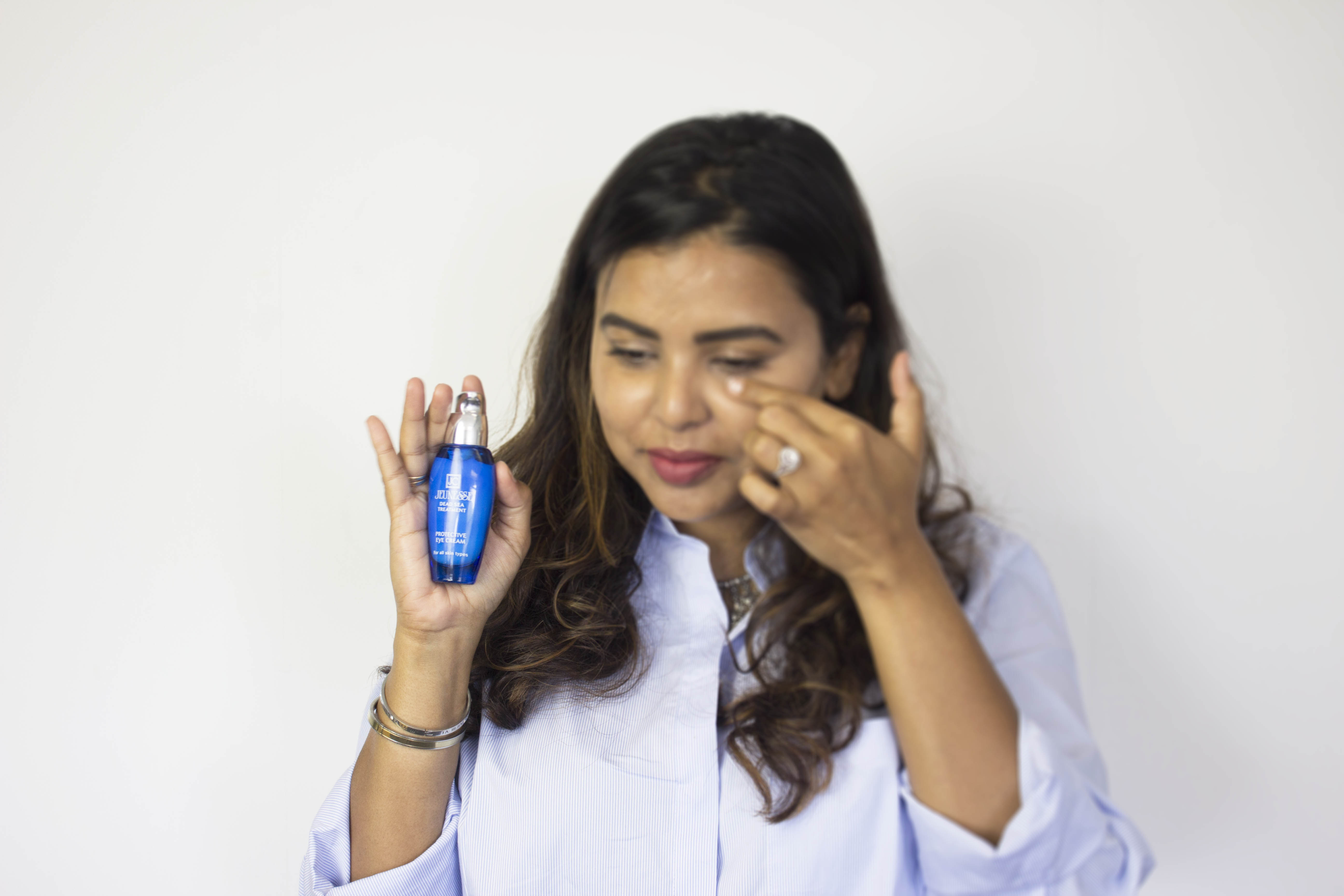 Purpose: Depending on the eye cream you choose; this could focus on everything from fine lines to dark circles. Basically, if you have any under eye concerns, there's a cream for it.
My Experience: In a light patting motion, I applied Jeunesse Dead Sea TreatmentProtective Eye Cream ($60) every night. This particular eye product was a creamy texture that absorbed quickly. So I didn't have to do any rough rubbing to get the cream to sink in. "When you're pulling and tugging at the area, it causes premature wrinkles," explains Cho. During my regular routine, I'll apply an eye cream about two times a week. But I saw my dark circles and puffiness diminish by using every night. I also applied it during the day a couple times, and this product was great to wear under makeup without smearing my concealer.
Step Eight: Face Cream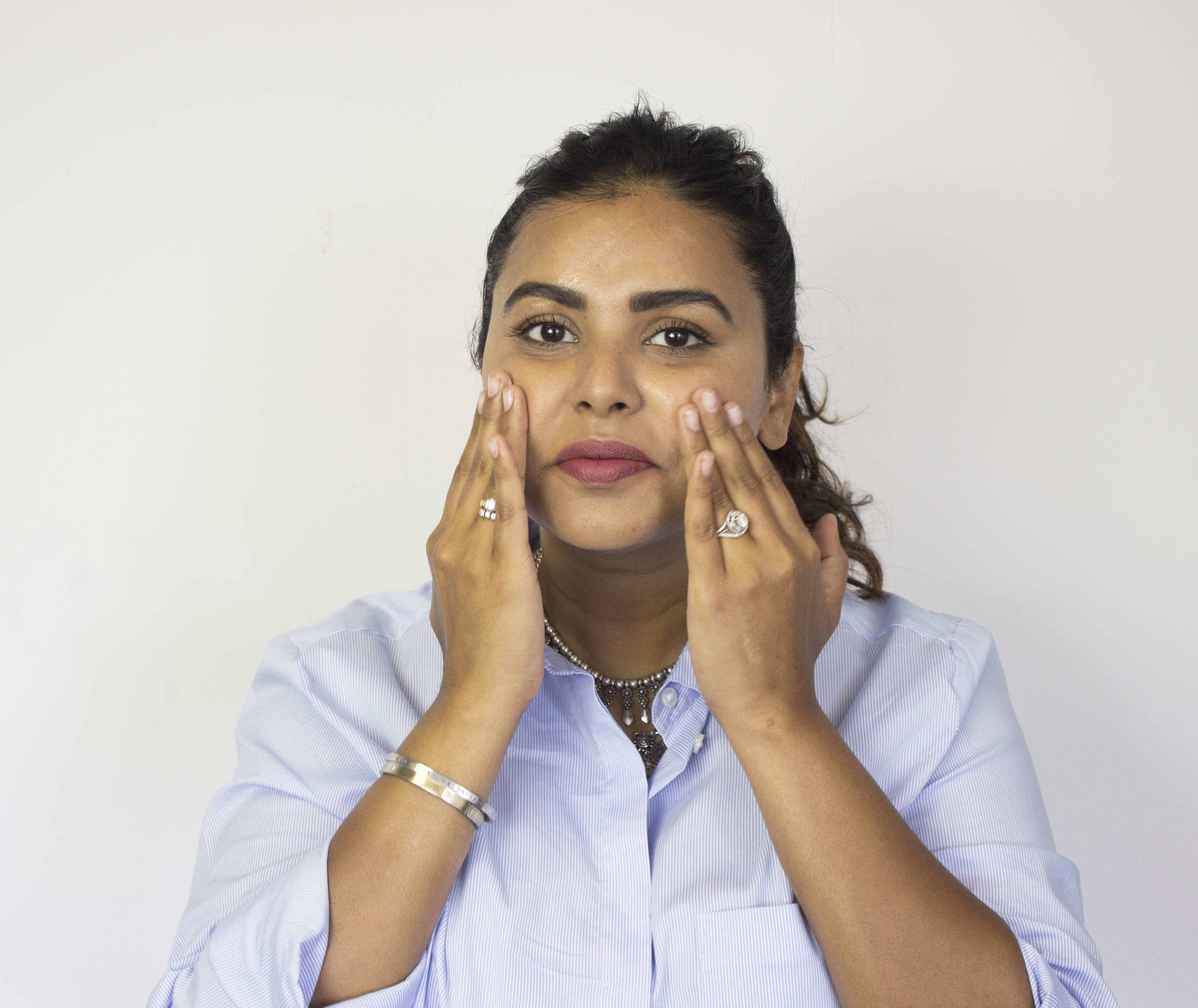 Purpose: This step is simply to lock in skin's moisture. And I'm telling you, next to daily SPF, skin hydration is key for supple, younger-looking skin at all ages.
My Experience: Even if you complete the most basic skin-care routine, moisturizer should be worn day and night. I switched over to Olay Regenerist Whip Face Moisturizer ($32) for this particular experiment. I looked forward to applying this cream every night. It felt like it was doing its duty, sealing in all the other skin care while providing hydration. Waking up every morning, my skin didn't feel greasy or sticky.
By Pinal Surana