The SAG Awards took place on Sunday, January 29, 2017. At
SHE
, we have our own picks for the stars that we thought left memorable fashion impressions on the Red Carpet. Nicole Kidman's bird dress by Gucci definitely stood out, but not in a good way. The piece looked like more of a peacock costume than a couture gown.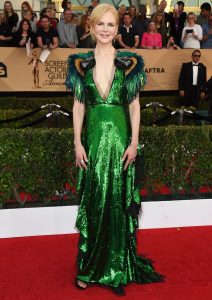 On the other hand, Evan Rachel Wood's statement blue suit by Altuzarra was a crowd pleaser. Wood has been wearing suits to all of the award shows, and her choice not only represents a strong style move, but a symbolic statement that women can be, do, and dress however they please.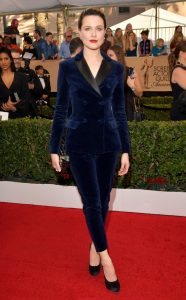 Stars like Simon Helberg (The Big Bang Theory) and Jocelyn Towne chose to make more of a political statement on the carpet. Towne wore a white dress and had the words "Let them in" written across her collarbone, while Helberg held up a sign that read "Refugees Welcome."
Some other honourable mentions include Taraji P. Henson, Emily Bunt, Sofia Vergara, and Natalia Dyer.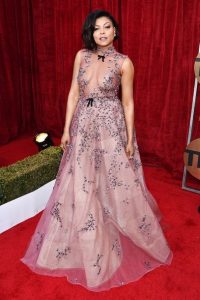 By Rhea Braganza