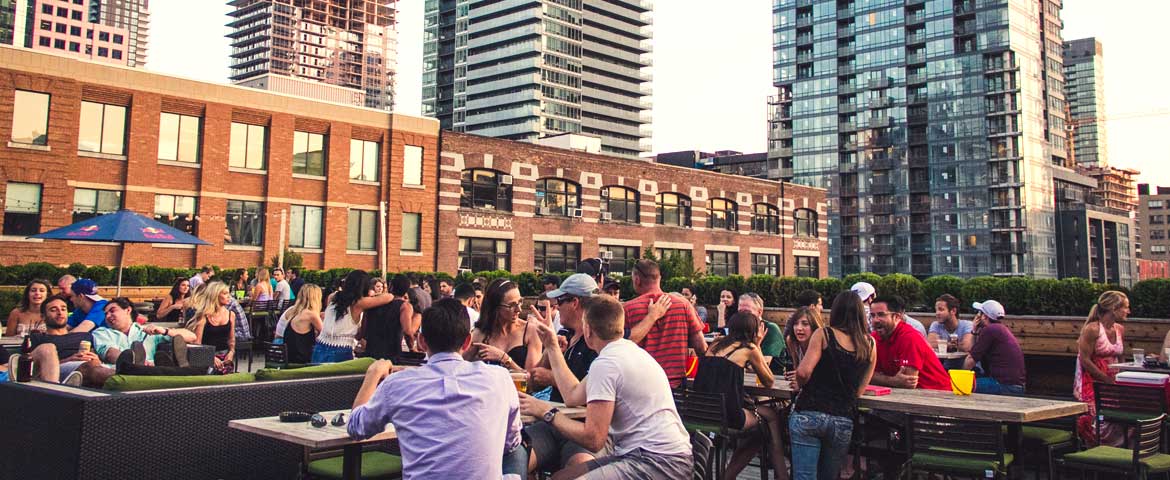 Goodbye winter. Hello summer.  Toronto get ready to kick off this beautiful weather with patio season. Who doesn't love yummy food, and drinks accompanied by good friends? Friends, food and drinks really are the perfect combination. So get out and enjoy these aesthetically pleasing patios before the cold hits again! The hardest part of patio season is choosing which one to visit. Here's SHE's list of the top patios in Toronto!
Located: 250 Adelaide St W, Toronto
The Porch offers an amazing view of the CN tower- so get your Instagram ready! They offer yummy menu items ranging from grilled cheese to fish tacos. As well, you can pair these delicious food choices with their classic cocktails. Only good vibes here, so don't miss out!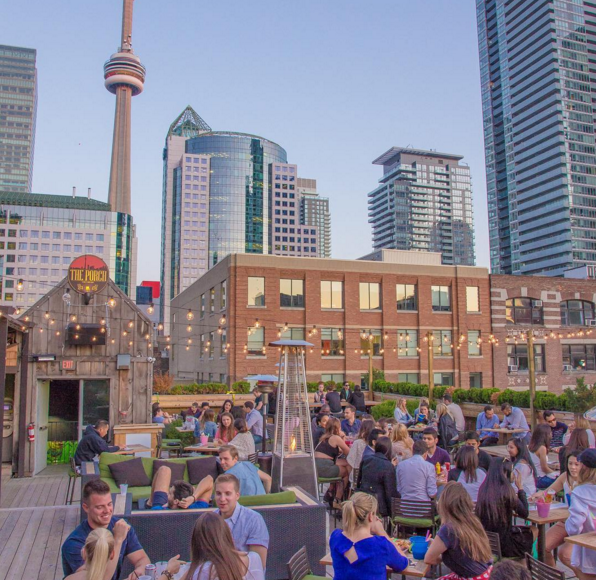 Located: 18 Tank House Lane, Toronto, ON
If you are craving Mexican then El Catrin is the perfect spot for you. Get ready to pair your favourite Mexican foods with a nice cold beverage! This patio is in the heart of the distillery distract- so its a perfect place to spend the day drinking with your friends! Go check this patio out before the cold strikes again!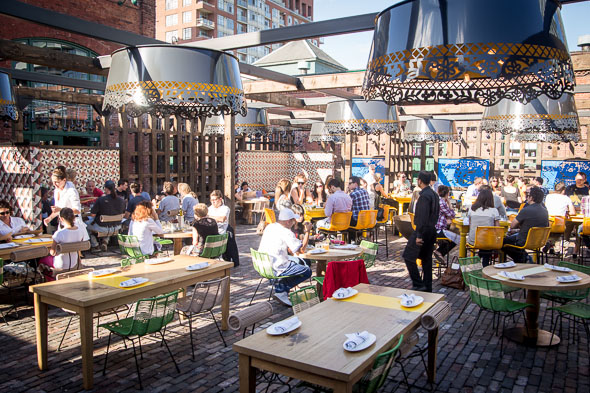 Located: 101 Portland St, Toronto, ON
Italian food and beautiful weather calls for the perfect combination. The architecture is authentic-the building used to be a garage! They offer southern Italian dishes, which you can pair with a delicious cocktail. Although this hip eatery is around all year long, the patio is short lived-so go check it out!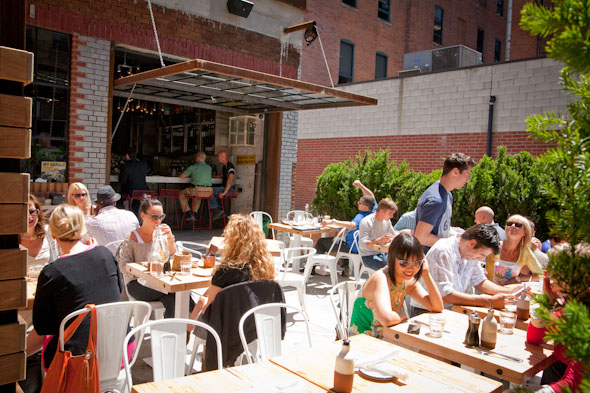 Located: 627 King St W, Toronto, ON
Lavelle combines the two best things: pool and patio. They are situated on the rooftop of 627 King Street West. They offer luxurious menu items such as tuna tartare and lobster ravioli. So go take in this beautiful view of Toronto's skyline while sipping your favourite cocktail.