Today we celebrate St. Patrick's day, the annual holiday honouring St. Patrick, the Patron saint of Ireland. What began as a religious feast day in the 17th century, has grown into a worldwide festival celebrating the Irish culture with festivals, parades, distinctive foods, and a whole lot of green attire. Traditionally, people thought that wearing green made them invisible to leprauchans, who would pinch anyone that they could see (anyone not wearing green). To keep the tradition alive, people began pinching anyone not wearing green. In order to protect you from leprauchans, and anyone else for that matter, we've listed our top 5 St. Patty's day accessories.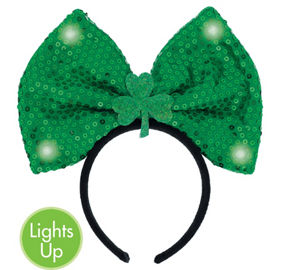 Rock this cute, sequin shamrock bow headband that lights up and glows in the dark. You'll be the life ( and light) of the party.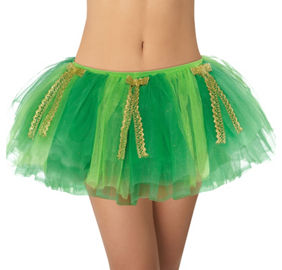 This St. Patrick's day tutu will give you that extra bit of sass needed to take your St. Patty's day celebration to the next level.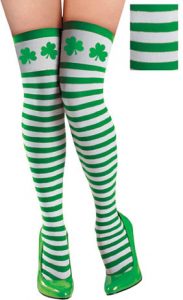 These striped green and white thigh high stockings are the perfect addition to any lady luck outfit.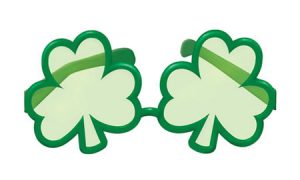 See green only through these huge shamrock sunglasses.
This St. Patrick's day pendant is the perfect necklace to keep you safe from those pesky leprauchans.
All items can be purchased from your local Party City or ordered online at partycity.ca
By Chantell Crawford