Set to be released on March 3rd, 2017, the Viceroy's House was inspired by British-Asian director Gurinder Chadha's family's personal experience with the 1947 Partition of India.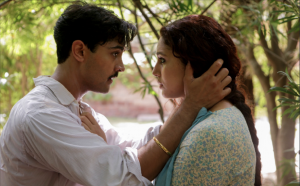 The historical drama recounts the true story of the final months of British rule in India and will coincide with the 70th Anniversary of the Independence of India and the founding of Pakistan. The film stars big names such as Huma Qureshi, Manish Dayal, Hugh Bonneville and Gillian Anderson.
The inspiration for the film sparked when Chadha began to research the events surrounding the Partition during the year of 1947 after she appeared on the BBC programme "Who Do You Think You Are", a television show that looks into the family history of celebrities.
In a recent interview, Chadha stated that "I had to make a film about what happened in 1947 and how it affected generations since and also for my children who know nothing about what happened.Making Viceroy's House was one of the most emotional experiences of my life."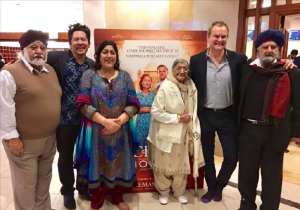 To make the premiere even more special, Chadha invited her uncles, Kalwant and Balwant Singh Chadha to share their stories and experiences of living through the Partition, which allowed for the film to be brought to life. To see the trailer for Viceroy's House, click on the below.
By Kelsey Seepersad