90s and 80s fashions have been in upswing in their comeback, with the resurgence of oversized attire, atheleisure wear, chokers and of course mom jeans as well as the most co-ord sets paying homage to Clueless. Nike and Adidas and other sneaker brands have certainly been enjoying the millennial take on 90s favourites. All of your favourite social media darlings, with Bella Hadid being the reigning Queen, have been sharing their fresh takes on 90s looks.However, recently there has been a subtle reemergence of 70s fashion trends! Flare jeans, corduroy fabrics, and vivid colours. Personally I've been ready for 70s fashions since Selena Gomez's "Bad Liar" music video.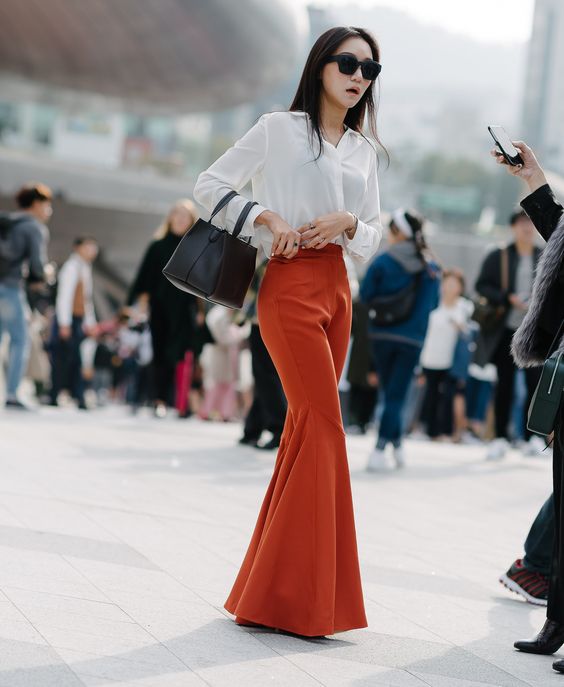 In the 1970s it was all about free love and hippie vibes, so people were very loud and proud with their attire. The 70s featured loud prints, bell bottoms and of course lots of fun textures. It was typical to see women dressed to the nines in their tassel earrings, fringe and lots of denim.  Maxi skirts and Midi skirts were all the rage and are now all over clothing racks in store and online. I'm seeing tons of fun floral prints that are reminiscent of the patterns you'd see back in the 70s. This fashion flashback is perfect for Summer and Spring. The interesting contrast in en vogue 70s fabrics such as suede and fur seem to be on trend for this Fall as well, so some of your skirts and denims can transition seamlessly into early fall! These daring 70s looks are a huge contrast to the minimalistic athleisure styles we've been seeing the past couple of years. Honestly I'm so glad the normcore trend is long gone. High fashion runway shows like Valentino have been contrasting fun textures and patterns together. Personally I'm excited to see the fresh millennial and generation Z take on 70s fashions, all over my Instagram feed.
In the past few years its been all about skinny jeans, bodycon dresses and slimming attire. Yet recently we've been seeing an emergence of looser fitting denim in straight and mom jeans thanks to the reemergence of 90s and 80s fashions. Even more recently the past few months I've seen girls out and about and on my Instagram feed donning bell bottoms and flare cut jeans!