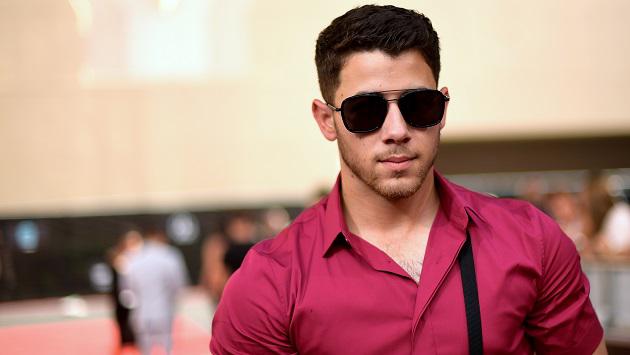 These three looks from the Billboard Music Awards left us dazed.  How did Nick Jonas, Lil Uzi Vert and Halsey make these striking statements look so blasé?  Here are three highly influential looks we are captivated with.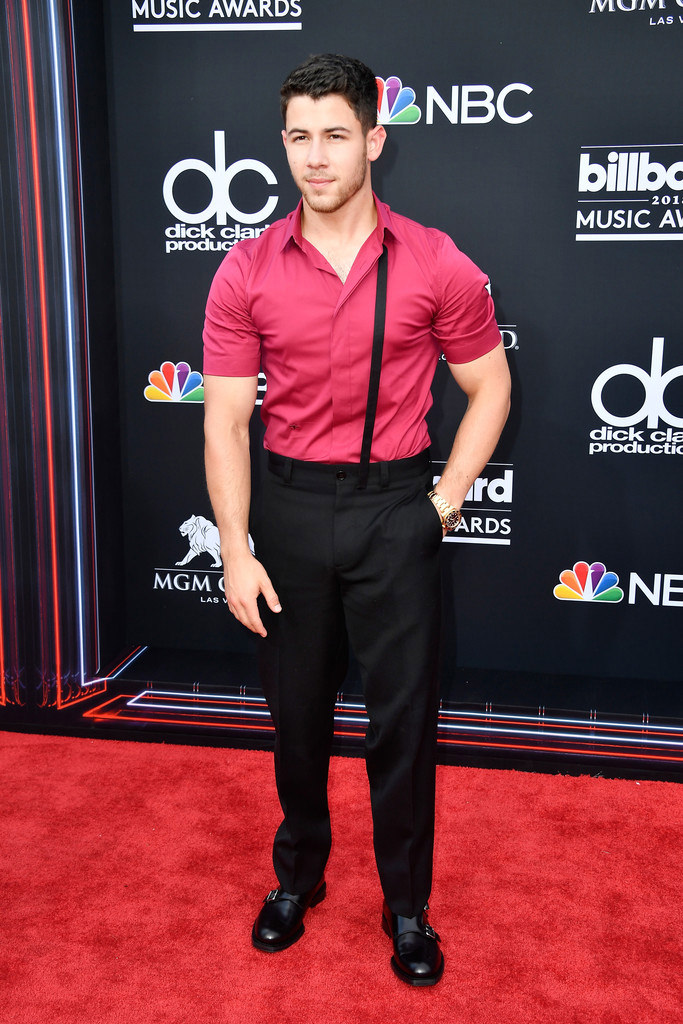 Okay can we talk about Nick Jonas for a minute.  I don't know where to start - his magenta dress shirt or one-strap suspender!?  His whole outfit is totally trendsetting and we are obsessing.  Expect to see men across the world rocking the one-strap suspender from now on.  It's classy yet daring.  It was a bold move that made a strong statement.  If he had worn the same outfit, but with two straps, it would have been a nice but totally ordinary , not noteworthy look.  The one strap says "I put effort into my outfit today, but not too much effort."  It's the head-turning yet nonchalant vibe we all hope to achieve.  His shirt with that vibrant hue of magenta had the same effect on us.  It gives us a tropical 80's feeling.  He took the "boys like pink too" trend and kicked it up a couple notches.  Where has this colour been hiding?  Nick Jonas stepped out of some exotic retro edition of Vogue magazine and we cannot get enough.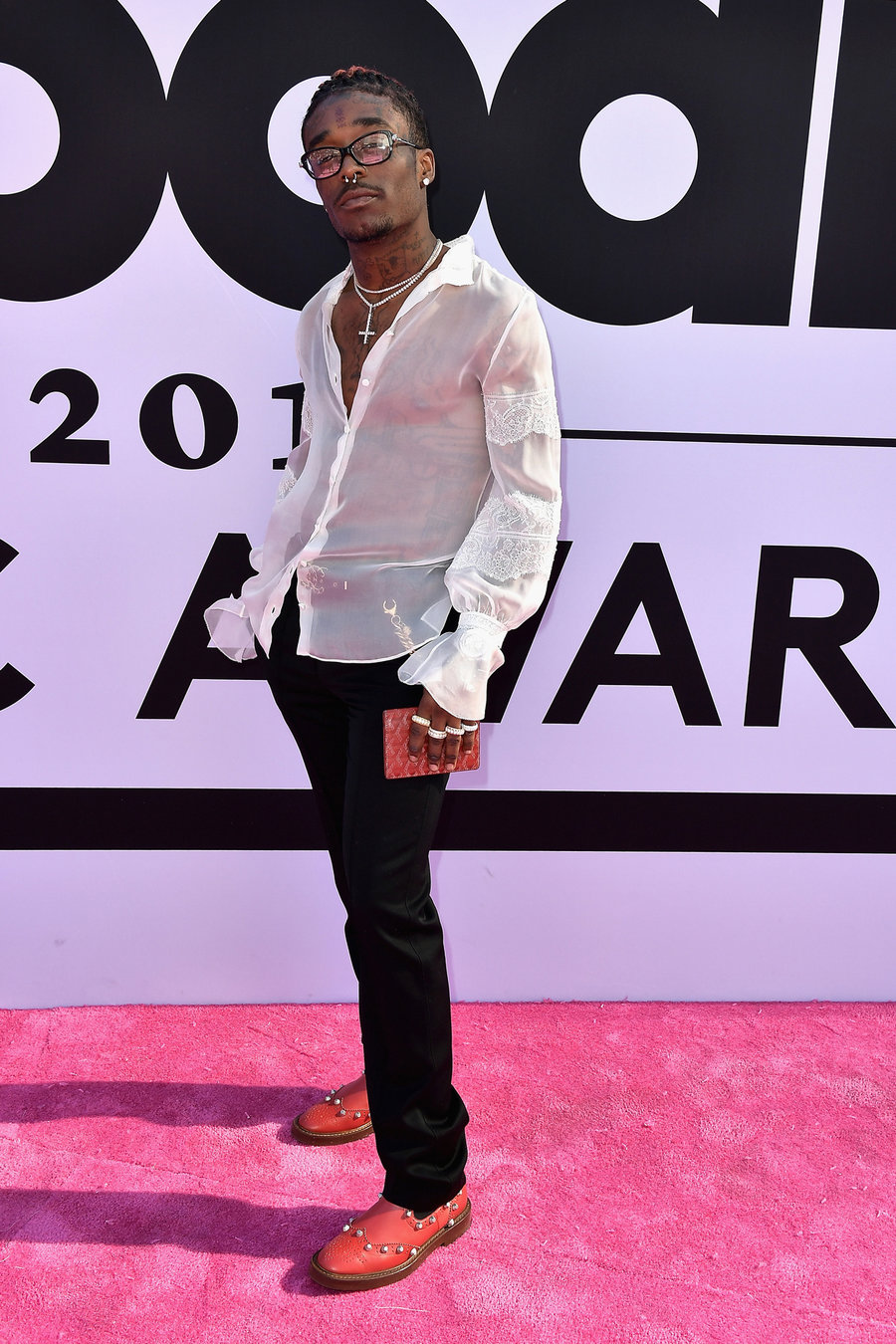 Lil Uzi Vert never fails to make a splash with his often controversial outfits.  This time he stunned us with his transparent Valentino blouse that gaves a refined "Pirates of the Caribbean" feel.  Some reporters threw shade calling the blouse feminine.  Lil Uzi responded saying "You know what it is?  They've never felt these fabric before." (hypebeast.com)  Nothing adds a better finishing touch on a look than a confident statement.  His black framed glasses and braided hair in a tight top bun make this an overall clean and polished look.  Combined with his flowy blouse it looks effortless yet avant-garde.  Ten out of ten for Lil Uzi.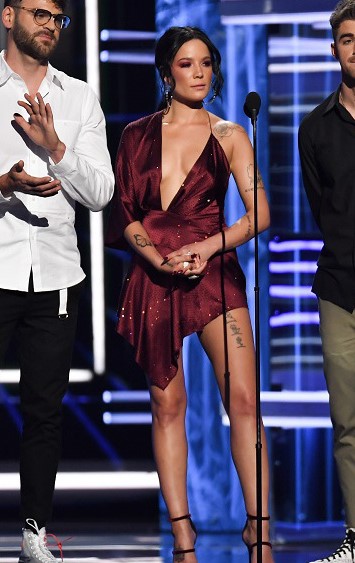 Halsey's silk wine-coloured dress brought attention to the one sleeve and assymetrical skirt trends.  The main point that really stands out about this outfit is the fact that one side of the dress has both the longer sleeve and the longer skirt hem, while the other side of the dress has no sleeve and a shorter skirt.  We have seen these two elements (one sleeve and assymetrical hem) separately, but put them together and on corresponding sides of the dress and magic happens.  It is two different dress styles artfully combined into one.  The intentionally off-centered plunging v-neck completes the elegant allure of this trendsetting dress.