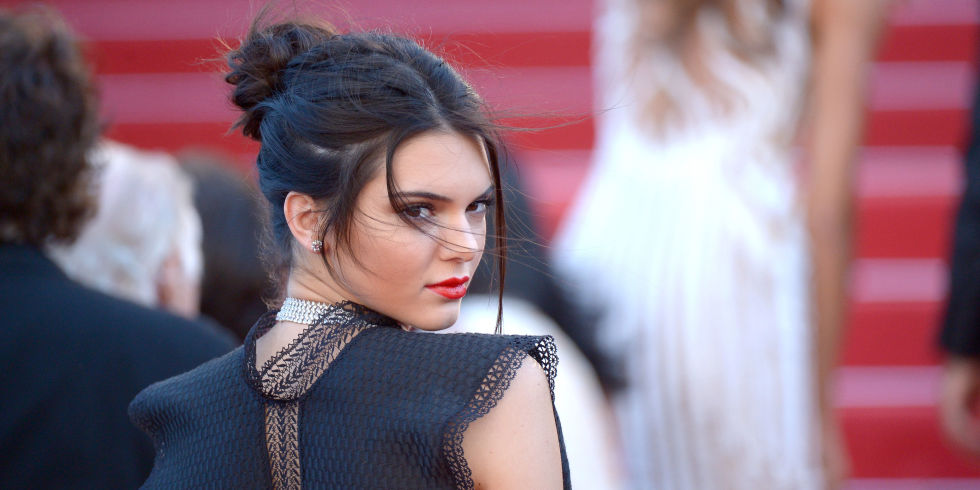 Earlier this week, reality star and model Kendall Jenner deleted her Instagram account. Rumors quickly circulated the internet as to why Jenner had the sudden urge to deactivate her Instagram page, which showcased her glamorous lifestyle. Some credited her older sister Kim Kardashian's break from social media after her Paris attacks, and some even suggested that she deleted her Instagram after the backlash the model received from professional ballerinas on her recent shoot with Vogue España. However, the 'Queen of IG' revealed her reasoning in an interview with Ellen DeGeneres on Wednesday morning. "I would wake up in the morning and look at it first thing; I would go to bed and it was the last thing I would look at. I felt a little too dependent on it. So I kind of wanted to take a minute. It's a detox."
Jenner, the seconded youngest sister in the Kardashian-Jenner clan, said that the constant need to be on social media from those around her was a major factor in why she felt the need to take a step back. "I definitely have close friends, and even some family members, who are so connected to their phone and can't get off of it.' the dark-haired beauty said in a September interview with Allure. 'That was the moment it kind of clicked for me. And I didn't like it."
In an age where everyone feels the need to document their life online, the news came as a shock to Jenner's 68 million Instagram followers when they realized they couldn't access her page. Jenner herself didn't understand why her leaving Instagram was such a big deal -- it even made it to CNN! For now, Jenner's Twitter and Facebook accounts are still up and running. She tells Ellen that she occasionally deletes social media apps from her phone as a way to disconnect from the online world and ensures us that the break will be temporary. Thank God for that! By Kelsey Seepersad Banner photo courtesy of: Elle.