Nike first came out with the Air Force 1 in 1982 and the Air Jordan in 1985. Originally, these shoes were designed for male/ male basketball players. Almost 35 years later, the iconic styles are being redesigned by a female team.
The concept 'The 1 Reimagined" is an innovative collaboration that is very necessary for the male-dominated sneaker culture. The director, Andy Caine chose 14 Nike employees to work together. They were from different fields such as Material specialists, Footwear designers and Creative directors. The female perspective was completely sought.
On 14 women working together, Senior Creative director Georgina James mentions " It's important to note that the all-female team formed organically, simply because the best people to do the job all happened to be women. "We all brought different skill sets to the team. It was less about pulling together all women but really just focusing on bringing together the best talent," explains Georgina.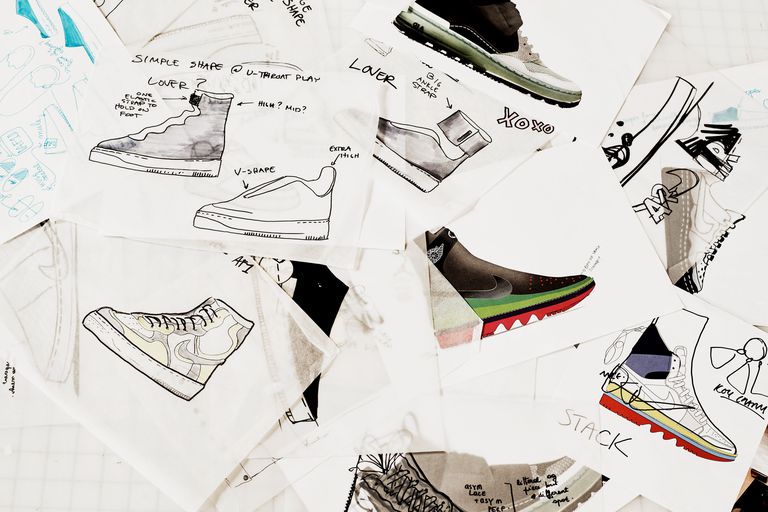 Although designed by women, the Unisex line consists of 10 styles- up to size 12, and the brand will be extending their sizes (Yes for inclusivity!)
The sneakers, created with 5 personas in mind: Lover, Explorer, Sage, Rebel, and Jester are designed using velvet linings, lacing systems and asymmetrical silhouettes.
When asked about the design process, material design director for Nike Women, Marie Crow expressed At Nike, we've been creating product offerings for women for years that are very acceptable but incredibly provocative at the same time," says Marie. "Now, we're in a time where women are intrigued about sneakers and want to kind of push the boundaries with them. I love it." "Sneaker culture is obviously growing and women are becoming more experimental in wearing sneakers and embracing them for everyday life," adds Georgina. "That's a great opportunity for us and something we can grow and work on here at Nike.
Check out some of the cool designs here!
By: Chizzy Obilonu