Have you ever wanted to do it, but never did because of the commitment? By it, we mean your hair colour and by commitment, we mean the permanence.
Well, now you're in luck. Schwarzkopf has launched a line full of products that allows you to temporarily change your hair colour, making it much easier to have a bit of hair fun without over thinking it.
We had a chance to watch expert Olivia Colacci use the new göt2b Head Turner products and we have created a step by step guide on how to use the the product below, you can also head over to our Instagram page for a quick video of the product being used.
Step 1: Seperate the hair in 1-2 inch pieces
Step 2: Take the first strand and smooth/ straighten it out with your fingers.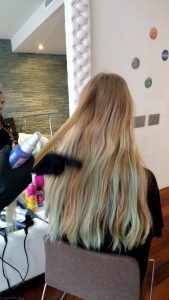 Step 3: Spray in the product as needed up and down the entire strand.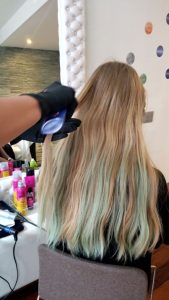 Step 4: Blow-dry the strand with a brush until dry.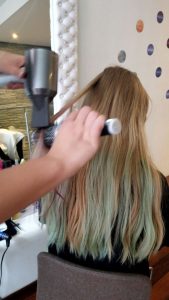 Step 5: Repeat steps 1-4 as needed.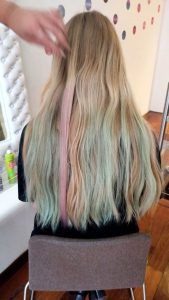 The product is very easy to use and gives users a chance to try out a colour or style without committing to it.
The line offers 4 different temporary hair colour shades which last for 3 shampoos. They are the göt2b Head Turner in Candy Cotton, Go Green!, Peach Babe and Denim Blue, $15.99 SRP (at major retailers).
A few semi-permanent shades which last for 12-15 shampoos. They are the göt2b Creative in 092 Luxurious Red, 093 Pretty in Pink, 094 Perky Purple, 095 Electric Blue. You can go bold or pastel depending how much pastelizer you use.
A few more semi-permanent shades which allow you to create a rainbow look. They are the göt2b Unlimited in 110 Sunburst Collection and 111 Aqua Collection. This one comes with 3 colours for a rainbow look, that can also be made bold or pastel.
Now you can live your wildest hair dreams without any commitments!
---
By Sidra Sheikh
---
Instagram: @SHECanada Twitter: @SHECanada Facebook: SHE Canada Magazine