Controversy continues as theatres are now threatening to pull Bollywood film
Raees
from theatres in Chhattisgarh by Shiv Sena. The film which stars Shah Rukh Khan, aka King Khan in Bollywood, and Mahira Khan, a Pakistani actress, is a reminder that although tension may not exist on set between the two groups, it clearly does still exist in the outside world. In the grander scheme of things, films are all about, or should be all about, creativity and storytelling. The depiction of stories should not be hindered because of political boundaries and animosity. Pakistan and India have always had conflicts over territorial issues of Kashmir. Although, both countries have their own film worlds respectively, Bollywood is still the much larger platform. Thus, it's a still a big deal for Pakistani actors and actresses to star in Bollywood films and gain publicity.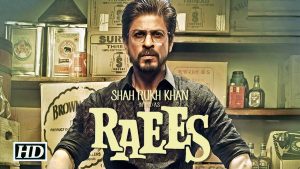 There is still no word whether Raees will see a release in Pakistan, movie fans are eager to watch it in theatres, but politics may hinder their cinema plans. When two groups of people don't like each other, it can be easy to forget that hatred does not create art; rather, it stumps the process. Now, more than ever (with the politics that are happening in America as well), it's important that people come together and practice peace. Bollywood, for many people of all ethnicities, represents a very special type of media industry like no other. One filled with drama, fashion, beauty, romance, song, dance, and most importantly, joy. There can only be one Bollywood, let it not be tainted by the threats of exclusion. While the release of
Raees
may hit some roadblocks in India, it is worth noting that all songs and teasers released from the movie thus far show a magnificent chemistry between the two Khans from both sides of the border.
By Rhea Braganza