The who's who of Pakistan's fashion industry gathered in London, UK to celebrate 70 years of Pakistan's Independence at the 11th installment of Pakistan Fashion Week London. For the first time, London's prestigious Lancaster House opened its doors to Pakistan's most celebrated designers to showcase their beautiful creations. Names such as Umar Sayeed, Shamaeel Ansari, Sana Safinaz, Maria B, Maheen Khan, Shirin Hassan, Khaas and Umsha By Uzma Baber took to the runway with their beautiful and vibrant designs.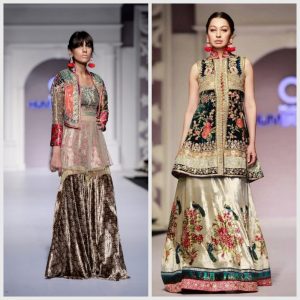 The show was planned by popular event directors Riwayat and led by Adnan Ansari. Organised in partnership with the High Commission of Pakistan in London, it was one of a series of events planned by His Excellency Syed Ibne Abbas, for the country's birthday.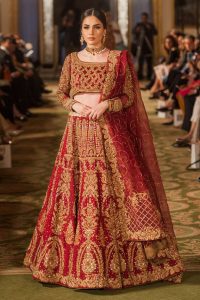 The event features a catwalk that ran through all three grand halls of the palace. With over two thousand registered guests, nine different exhibition rooms were available for the guests to talk to the designers themselves and purchase what they liked.
All the designers showed off their unique styles and combinations while keeping the element of surprise. The stunning collections were outstanding with themes ranging from contemporary or fusion to completely traditional and everything in between. What a stunning event, put together by a talented team of people. The designers celebrated Pakistan's heritage through their clothes and allowed the people who were visiting the show from all around the globe to get a sense of the heritage and tradition Pakistan loves.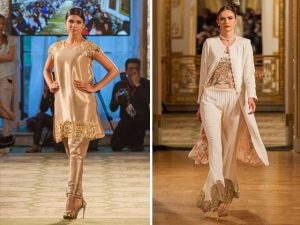 Cheers to fashion!
Let us know what outfits were your favourite.
By Maheen Malik