Must say Bollywood has come a long way in dealing with subjects which anyone would have never thought of touching before. Latest in line is soon to be released movie, Pad Man starring, Akshay Kumar, Radhika Apte and Sonam Kapoor. As the name hints it is about the pads females need for their monthly menstrual cycle. The film is based on a true story of Arunachalam Muruganantham who created low cost sanitary pads machine in his village in Tamil Nadu, India. The purpose was to spread awareness about menstrual hygiene and misconceptions surrounding sanitary napkins amongst rural women and revolutionizing it amongst men too. The fact that a man thought of doing it makes it an impactful story, especially in rural area where discussing such things is a stigma.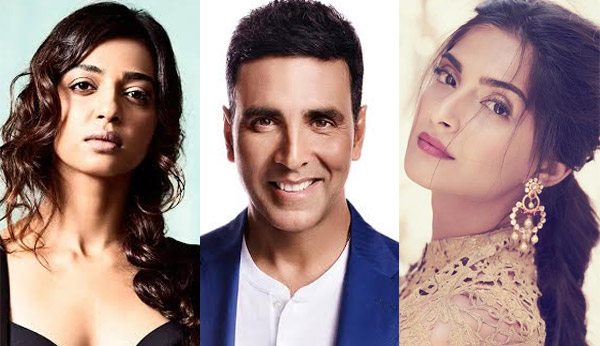 Why this movie is worth talking about is the fact that the natural process of biological monthly cycle of women is considered an embarrassing topic to discuss in family, forget talking in public.  This movie has a universal appeal as women all over the world face issues talking about their menstrual cycle in public. We might be a society of well educated women but still have to face wrath in one way or the other regarding several issues. Considered a weaker section of society, women were directed by fellow women, generally elders of the house- not to mention about their periods to anyone. There are many painful self imposed rituals attached to this process specially in villages. Several households would not let women enter the kitchen during their periods which is not only humiliating but diminishing self-identity of women.
Talking about this movie, it is indeed a risky character to accept in an industry where actors become type-cast to portray characters to shows them as the macho men and are not expected to think of opting for roles which are out of their usual league. But Akshay Kumar has been experimenting with different roles with very interesting social messages. Not to forget his recent movie, Toilet-Ek Prem Katha which was very well received by the audience, dealt with the issue of basic access to toilets for rural women. Director of Pad Man, R Balki has some incredible movies to his credit, like, Amitabh Bachchan starrer, Pa, Cheeni Kum, Ki & Ka.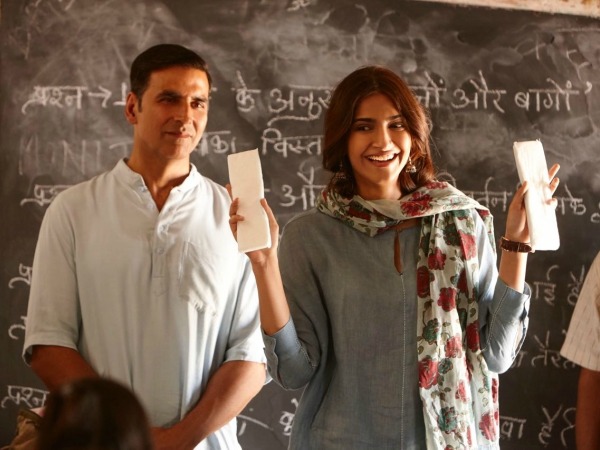 One of the producers of the film is Akshay Kumar's wife, Twinkle Khanna who shared her experience in motivating Muruganantham for several months for his agreement to make a movie out of his story.
Since this has a social message, producers of the movie are planning to screen it in schools in small towns and cities with the help of government ministries. Team of the movie even expressed their wish to not only make the sanitary napkins tax-free but free for rural women in India.
Interestingly, as part of marketing strategy, Akshay Kumar challenged several Bollywood actors to post a picture on social media with sanitary napkin in their hand and this 'PadMan Challenge' seems to have made way through fans as well who are posting their pictures on social media, holding the pad in their hand. The movie is releasing Feb 9, 2018.
By: Sushma Shahabadi
Image Courtesy: Hindustan Times, Times of India, Verve Magazine