Every year, the celebrated and loved IIFA Awards pick a new location to party and celebrate another great year of Indian cinema. This year the iconic award show chose the city that never sleeps and so all of our favourite actors, actresses, entertainers, and everyone in between headed down to New York City, to celebrate the award show.
The star studded show took place this past weekend and had all our favourite Bollywood celebs roaming the streets of NYC. From Katrina Kaif's birthday celebrations to going out and acting the tourist in the city, the celebs seemed to have loved this little excursion according to their tourist instagrams!
The IIFA awards took place over the span of the weekend with the main award show on Friday night. The entire Bollywood brigade including Salman Khan, Katrina Kaif, Saif Ali Khan, Alia Bhatt, Varun Dhawan, Dia Mirza and many more walked the green carpet and made heads turn. Renowned brands such as Emporio Armani and Ziad Nakad were flaunted at the show along with many Indian designers including Gauri & Nainika. Alia Bhatt's Zuhair Murad black gown was to die for, and gave her the ever classy look she maintains.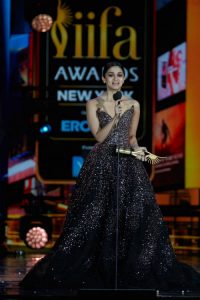 And how can we forget Katrina Kaif's princess-esque gown by Ziad Nakad. What a stunner!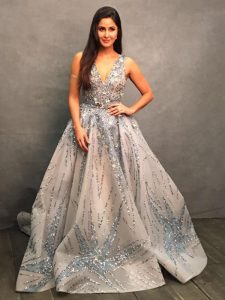 Of course, Varun Dhavan's Emporio Armani tux that made all the girls from the big apple turn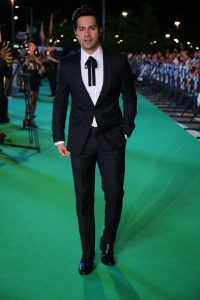 There are some outfits though that were incredibly disappointing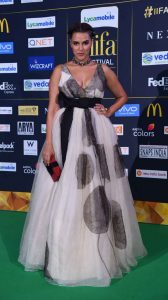 Neha Dhupia's outfit was definitely our least favourite from the green carpet this year and it felt as though a 6 year old had gotten her ready. All the love Neha, but the dress was a no-no.
When it comes to style, we can all go on and on with the many amazing celebs who showed off their unique outfits. But lets move on to the gritty details of the awards.
Shahid Kapoor took the Best Actor Award this year for his amazing performance in Udta Punjab! and Alia Bhatt for best actress for her touching performance in Udta Punjab as well!
We all know the downloads are totally gonna increase for Udta Punjab now, I think i'll go watch it right after this article too!
The celeb lined weekend has now come to an end and the stars are headed back to lovely India. Thank you IIFA for giving us a weekend to look forward to every year. We simply cannot wait to see what next years location will be and what amazing films and works are in store for us for this coming year.
By Maheen Malik