As we all know, vintage style is coming back and it's not going anywhere. Some of the fashion trends from the past that is dominating the fashion scene today included oversized fitting and primary colour combinations. Some of our celebrity fashion icons and favourite fashion bloggers have been pulling them off in unique and stylish ways offering a modern twist to vintage pieces that we never thought would look so good together.
Vintage pieces transcends itself to modernity based on its fit and design. For lovers of retro fashion, it became an avenue for them to express themselves and find ways to incorporate current trends which became timeless pieces and wardrobe staples ; high-wasted, wide-leg trousers and oversized light-washed denim jackets are just some of our must-haves.
One thing that we noticed was that the rave for vintage fashion also comes from the fact that it offers comfort and convenience as it allows you to easily customize your outfit to appear as dressed- up or dressed- down depending on the occasion you're wearing it for. The loose fit and bold pieces of the past trends don't provide discomfort that would have otherwise been the case for pieces that may appear to be too tight or anything that restricts your movement from doing activities as you like (classic example are mini-tight dresses). Also, vintage pieces allow you to express your individuality while standing out.
If you've been inspired by vintage fashion lately, this is perfect for you! Here are some of the ways that comfortable vintage pieces have made their way into modern fashion:
1.Cycling shorts:
Who would have thought cycling shorts can complete a casual look? Well, Bella Hadid did just that! She paired her black cycling shorts with a leather beret and an over-sized structured blazer that dresses up her outfit along with her bright red lips and slim oval sunglasses.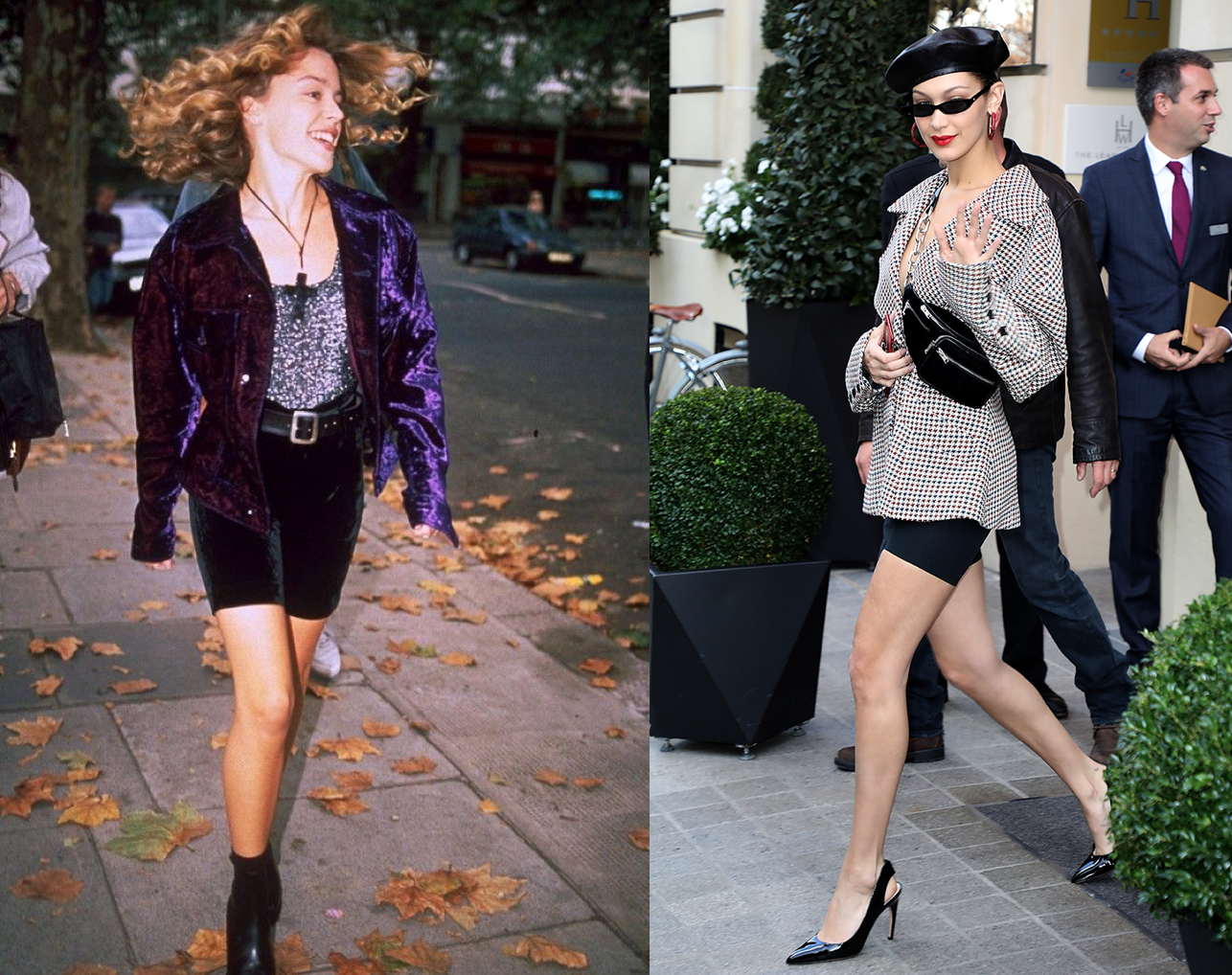 2."Dad shoes": 
Perfect for that day when you have multiple errands and yet still look super good and comfortable.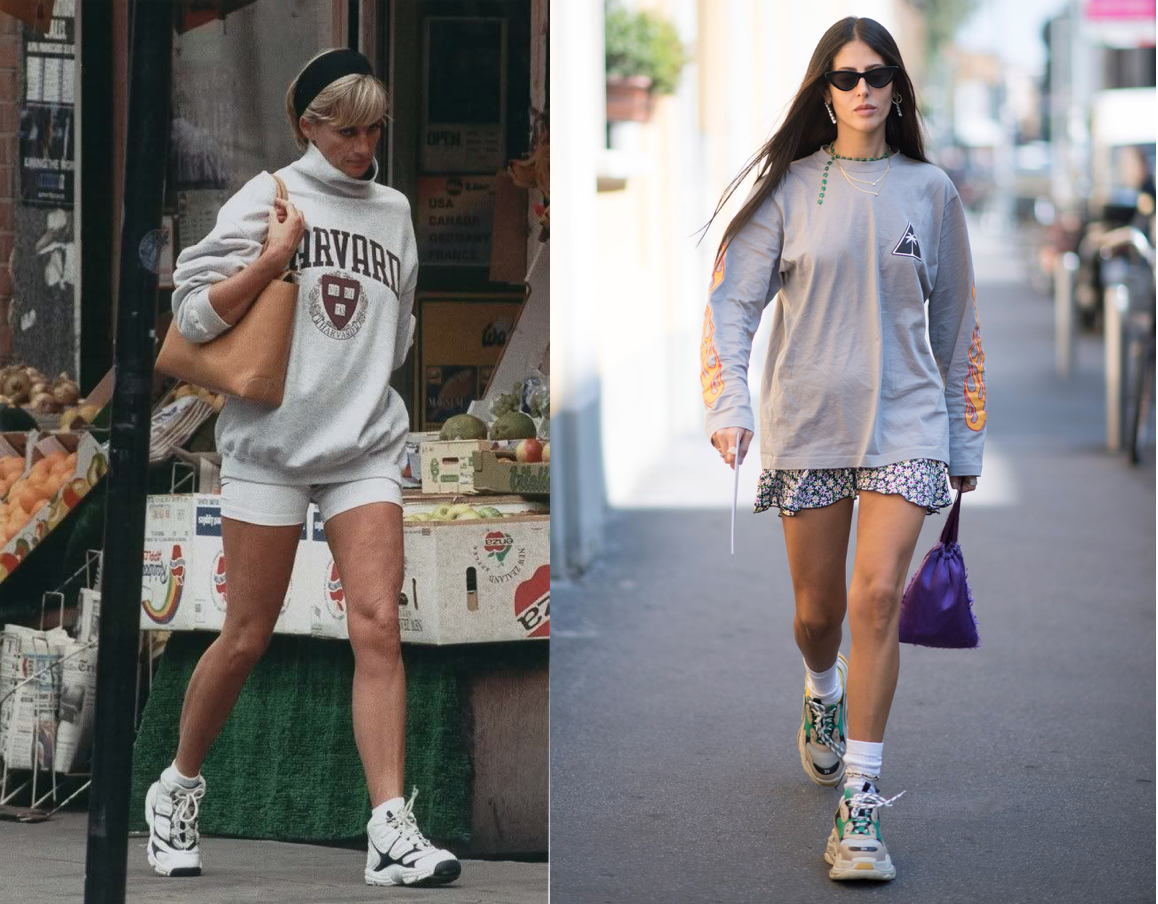 3. Fanny packs: 
Kim K makes the fanny pack look dressy by just wearing all black (which, I'm pretty sure all of us do) and wearing a pair of heels.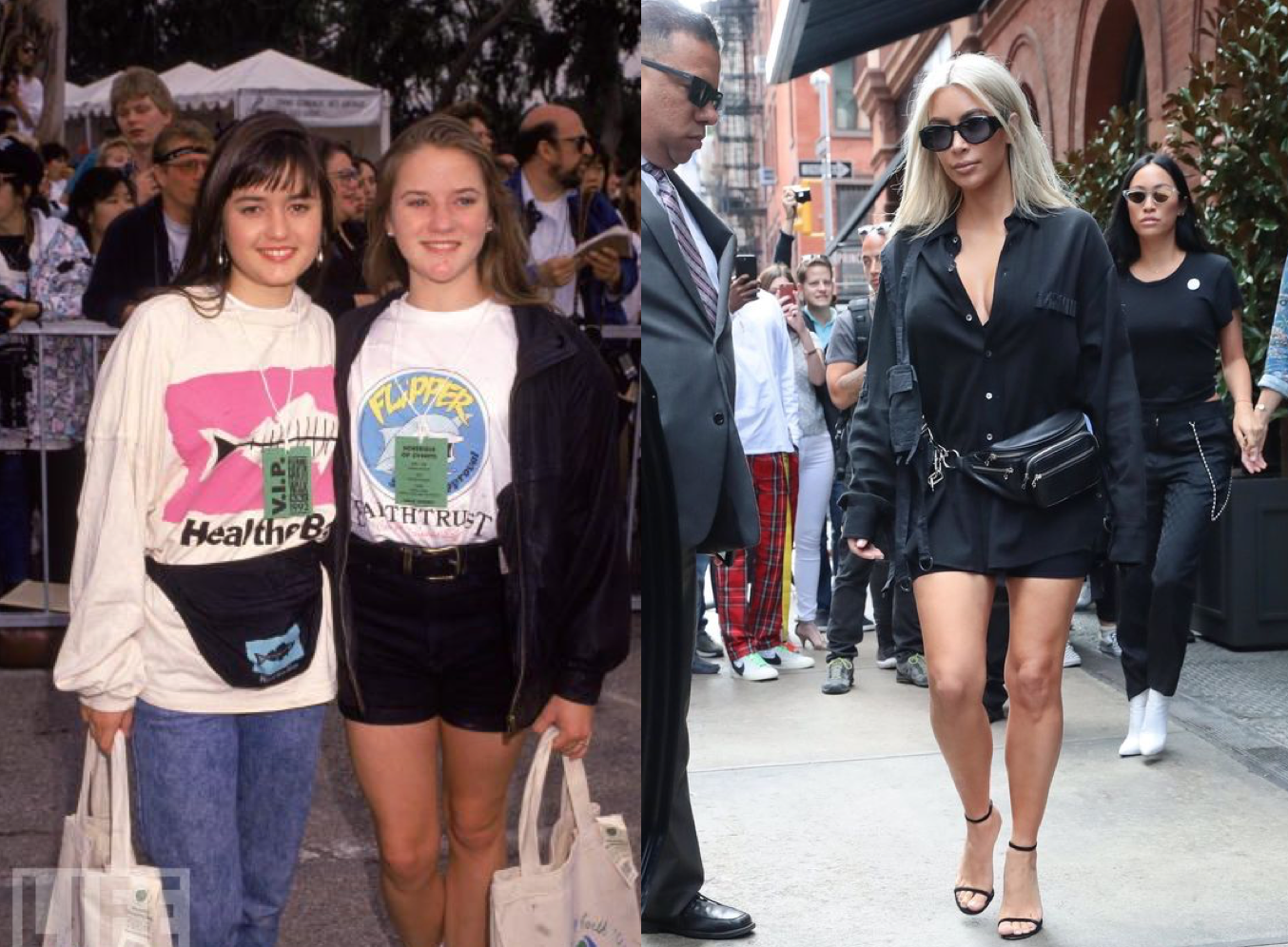 4. Graphic-tees: 
Graphic-tees have always been a go-to when you can't figure out what to wear. But here, the graphic tee was paired with a leopard print faux fur coat and a brown handbag to add a bit of stylish element to an every-day-type-of-outfit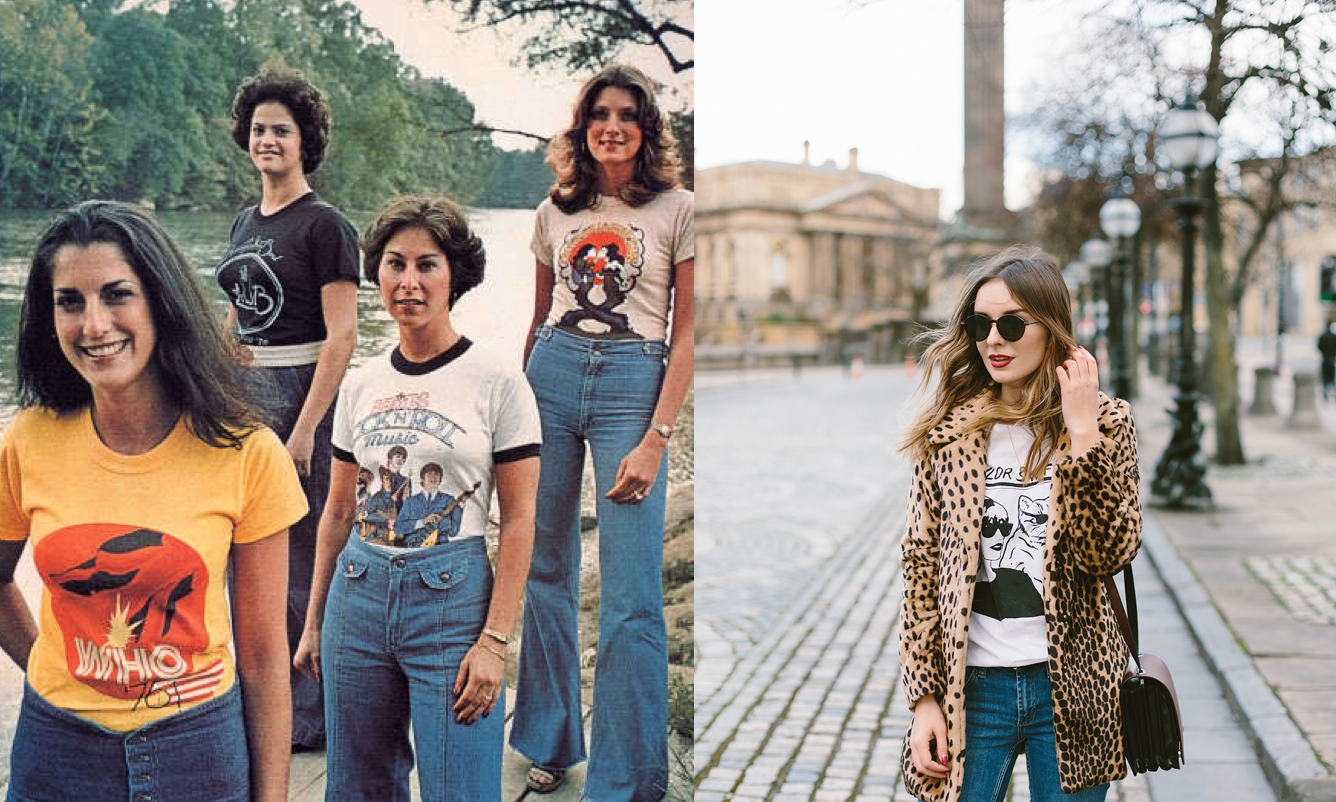 5. Wide-leg pants:
The 70s classic has made its way into 
Meghan Markle, Duchess of Sussex's wardrobe pairing it with a long coat and muted blue turquoise cross-over bag.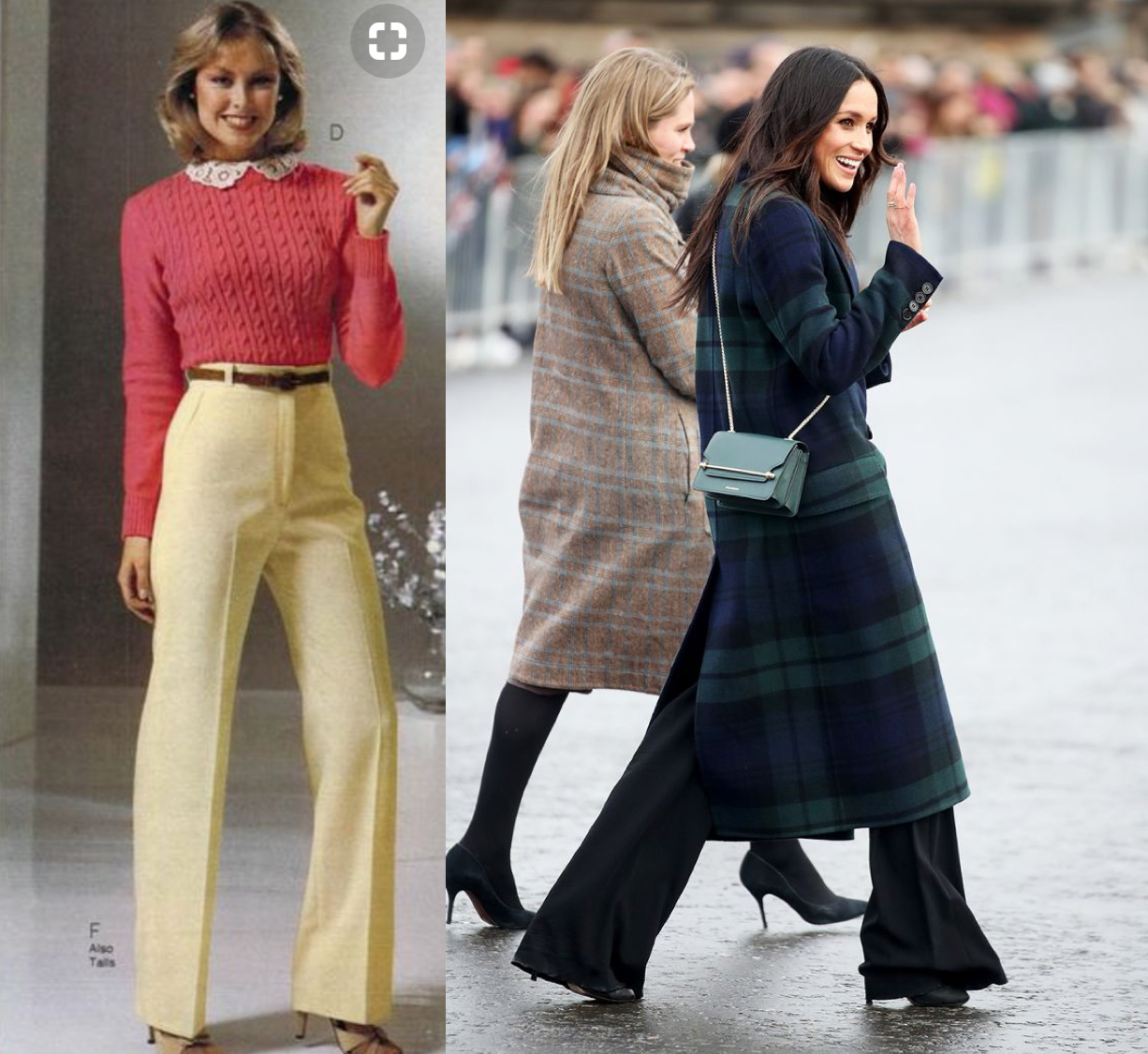 By Mary Angeline Joven Twitter:
@SHECanada
  Facebook:
SHE Canada
  Instagram:
@

shecanada