It's no denying that almost every person will have stretch marks once in their lifetime; and that is totally normal!
According to scientific studies, once conducted by the University of Michigan, found that between 50 to 90 percent of women have them. These thin lines on our skin emerges from the changes that our body goes through from pregnancy, rapid growth attributed to puberty, and a drastic change in body weight. Stretch marks, also, known as 
stria
, comes as a result of collagen, which is a protein in our body that gives our skin the capacity to be elastic, is not enough to support our body growth and, thus makes the thin lines appear. It can be characterized as rippled thin lines on the skin that can appear as pink, purplish-blue colour or more scar-like.
Aside from professional medical procedures, there is no natural remedy that can completely remove the marks. There is, however, a product that will help reduce the appearance of the marks on the skin (and it's also Kim K approved!).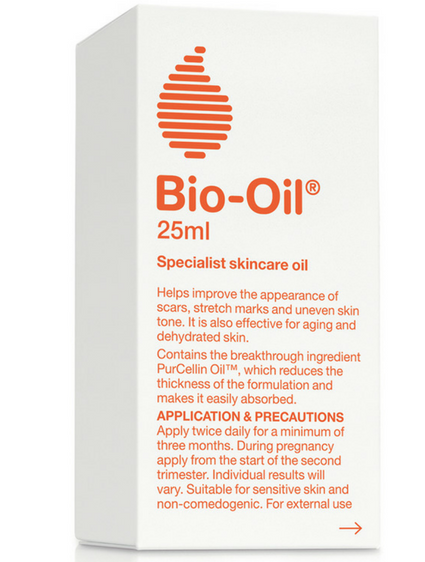 The Bio-Oil Specialist Skincare oil contains properties such as Vitamin A, which is known for its cell regenerating properties and supports skin health, and, Vitamin E, an antioxidant that help reduce the appearance of wrinkles and provides treatment for various skin conditions like acne. According to the Bio-Oil website, the product "is clinically proven to help improve the appearance of new or old scars, whether from surgery, accidents burns, insect bites and scratches."
Given the benefits of using Bio-Oil for stretch marks, it's still important to remind ourselves that these marks on our body are natural. We shouldn't feel bad about ourselves just because it doesn't meet societal expectations; instead, we should learn to embrace ourselves for who we are because it's all that really matters and it's part of us which is pretty unique and special. 🙂
By Mary Angeline Joven
Twitter: @SHECanada  Facebook: @SHECanada  Instagram: @shecanada