"Anything is good if it's made of chocolate"- Jo Brand
For all our chocolate lovers out there, Toronto recently opened a Kit Kat pop-up, but it is only here for a limited time! Located on 423 Queen street west, the chocolatory gives customers an extraordinary experience to customize their very own chocolate bar. Upon entering, Kit Kat fans are handed a "create your own break menu" while guided to a kiosk to help create your bar in a series of three steps.
The first step is to pick from various types of chocolates which include dark, milk or white. Next, is to pick from a list of  16 ingredients from caramelized popcorn all the way down to roasted pistachios. Finally, shoppers can modify the outside wrapper the bar comes in with different patterns and adding your name and a stylish font. If customizing is not your style, the shop also features an entire wall  range of one of kind special edition bars. 
The Choclatory opens from Monday- Saturday 11 am - 8 pm, Sunday 10 am - 6 pm. The " create your own break" package cost $16 and the special edition chocolate prices range from $7- $35. The pop-up shop officially closes June 28th so be sure to visit before it's too late!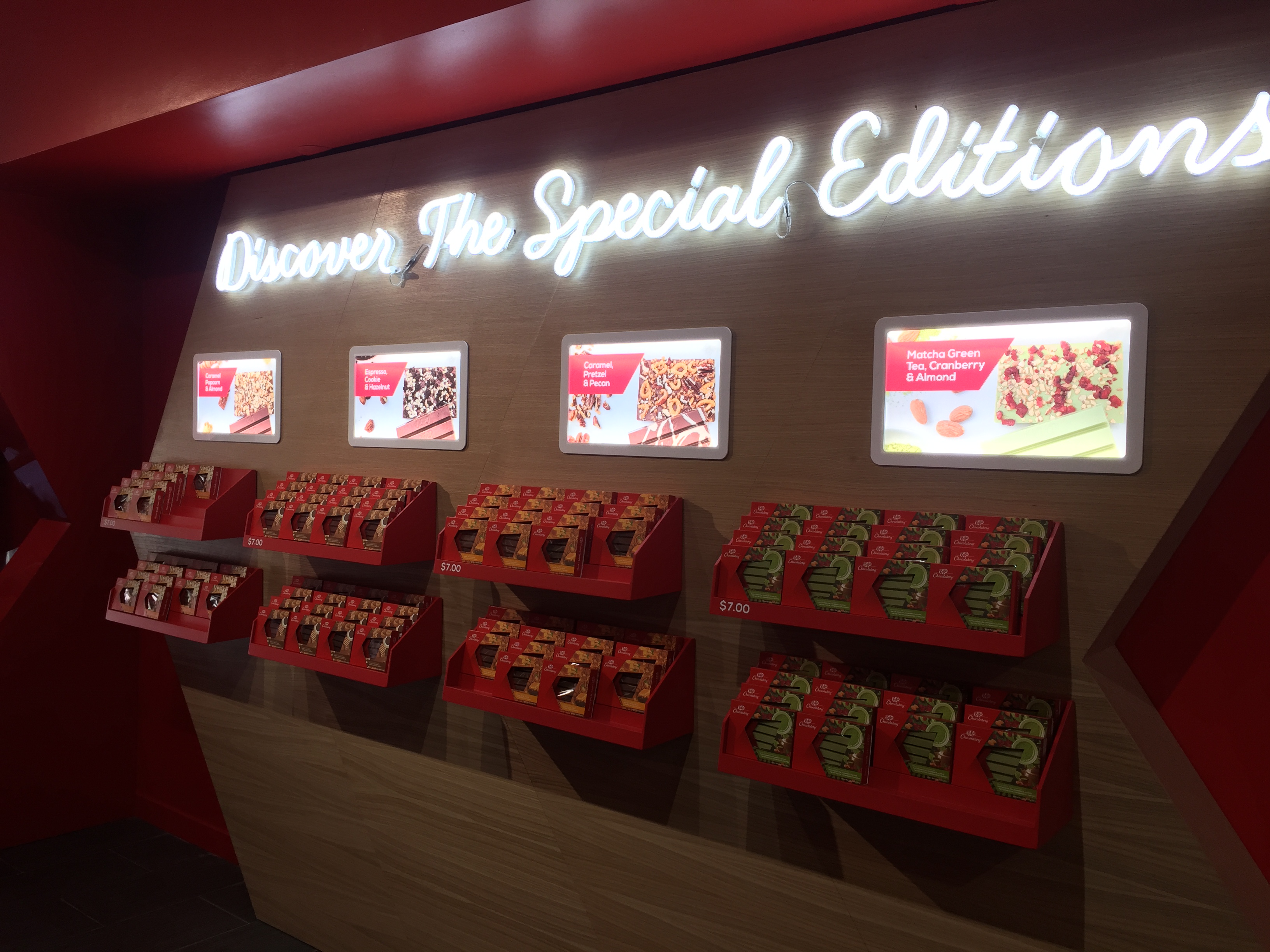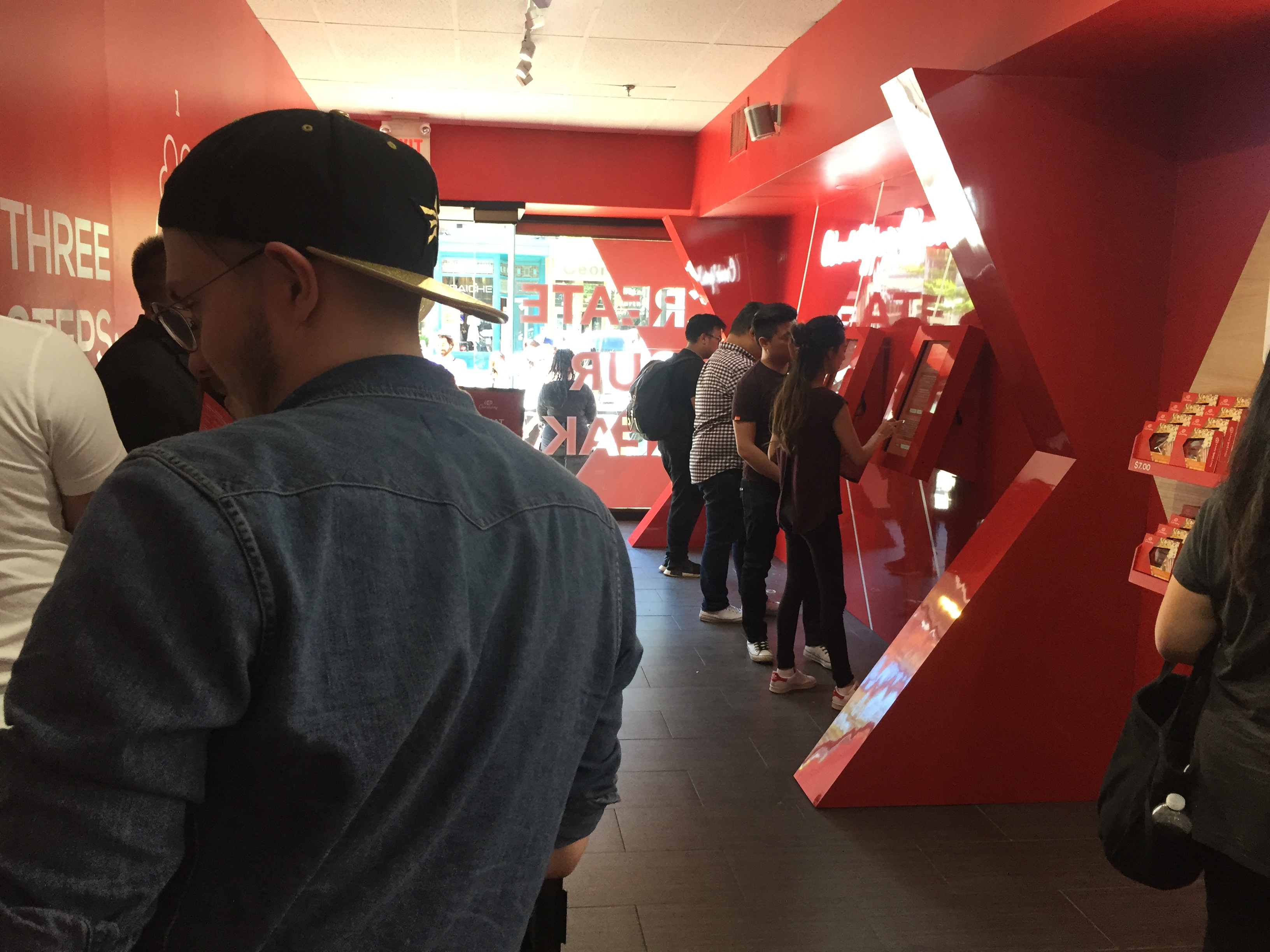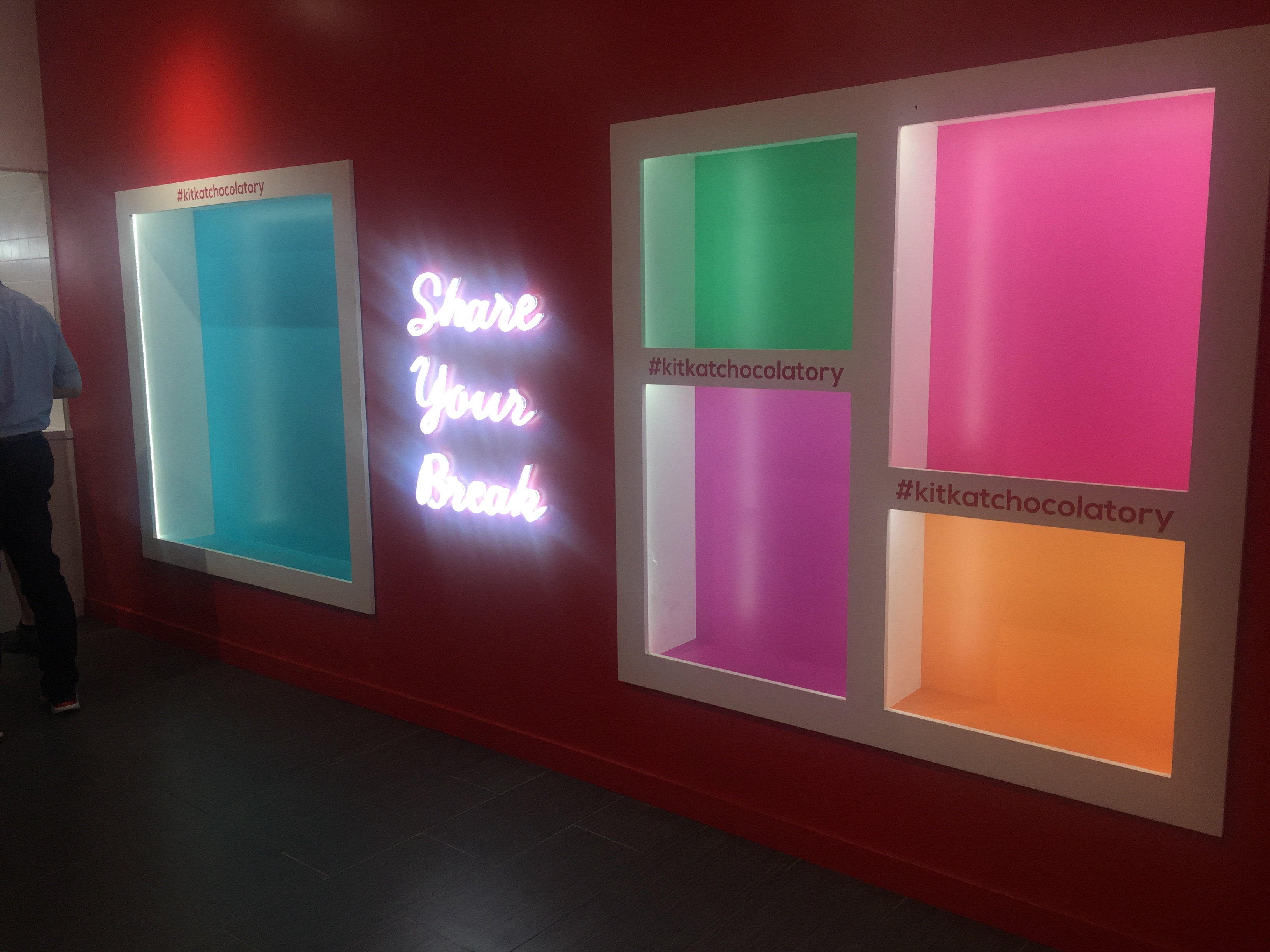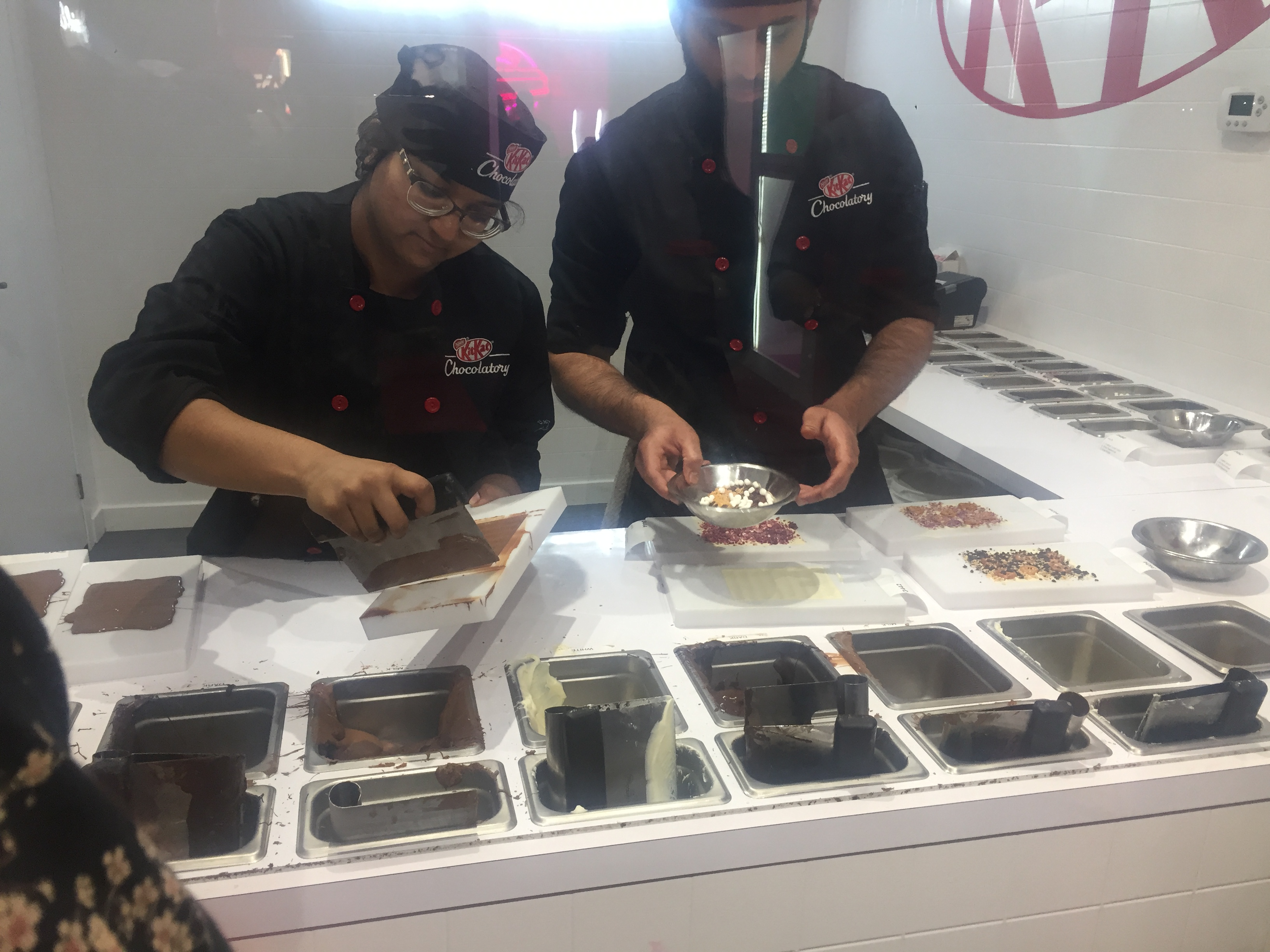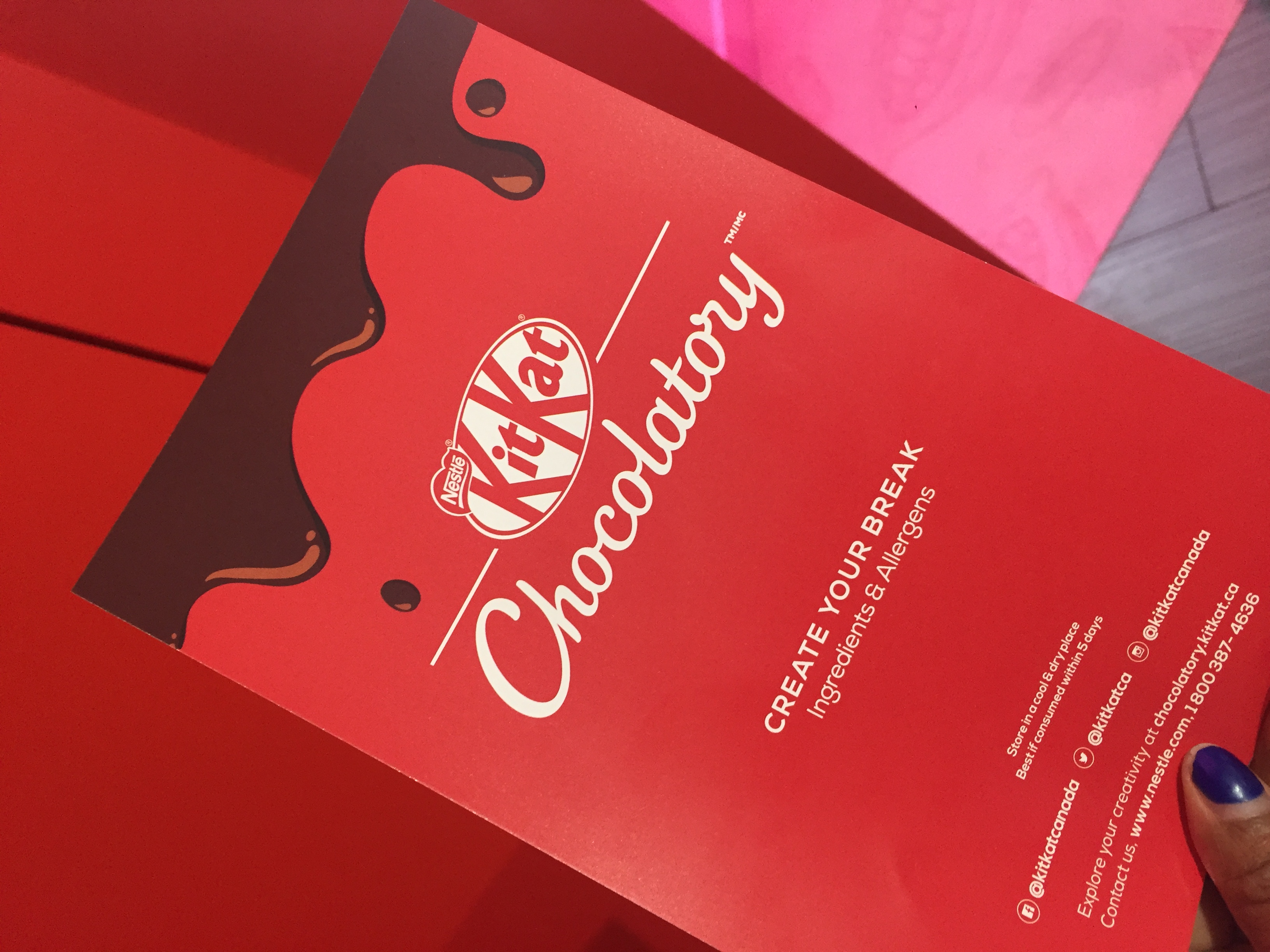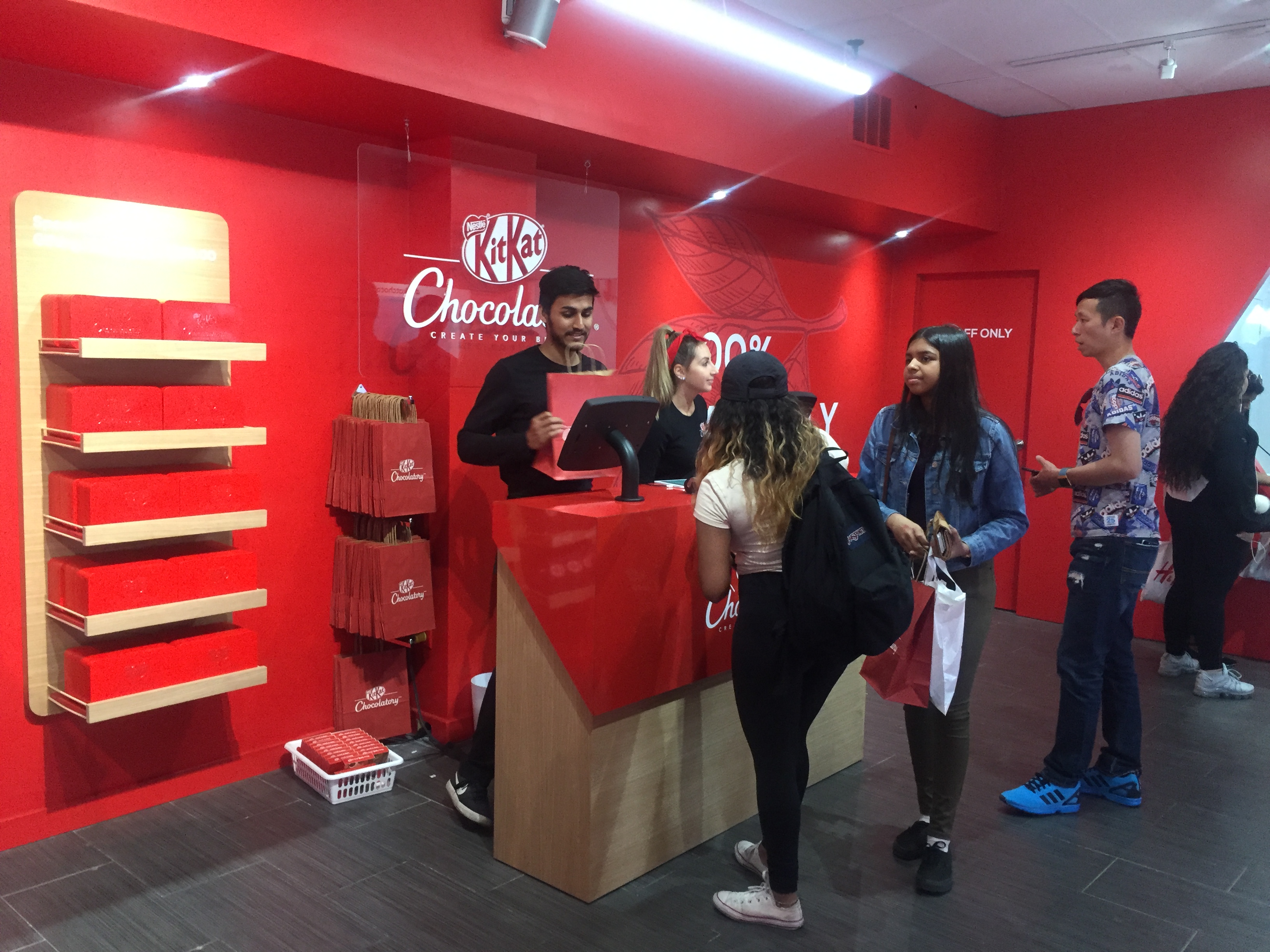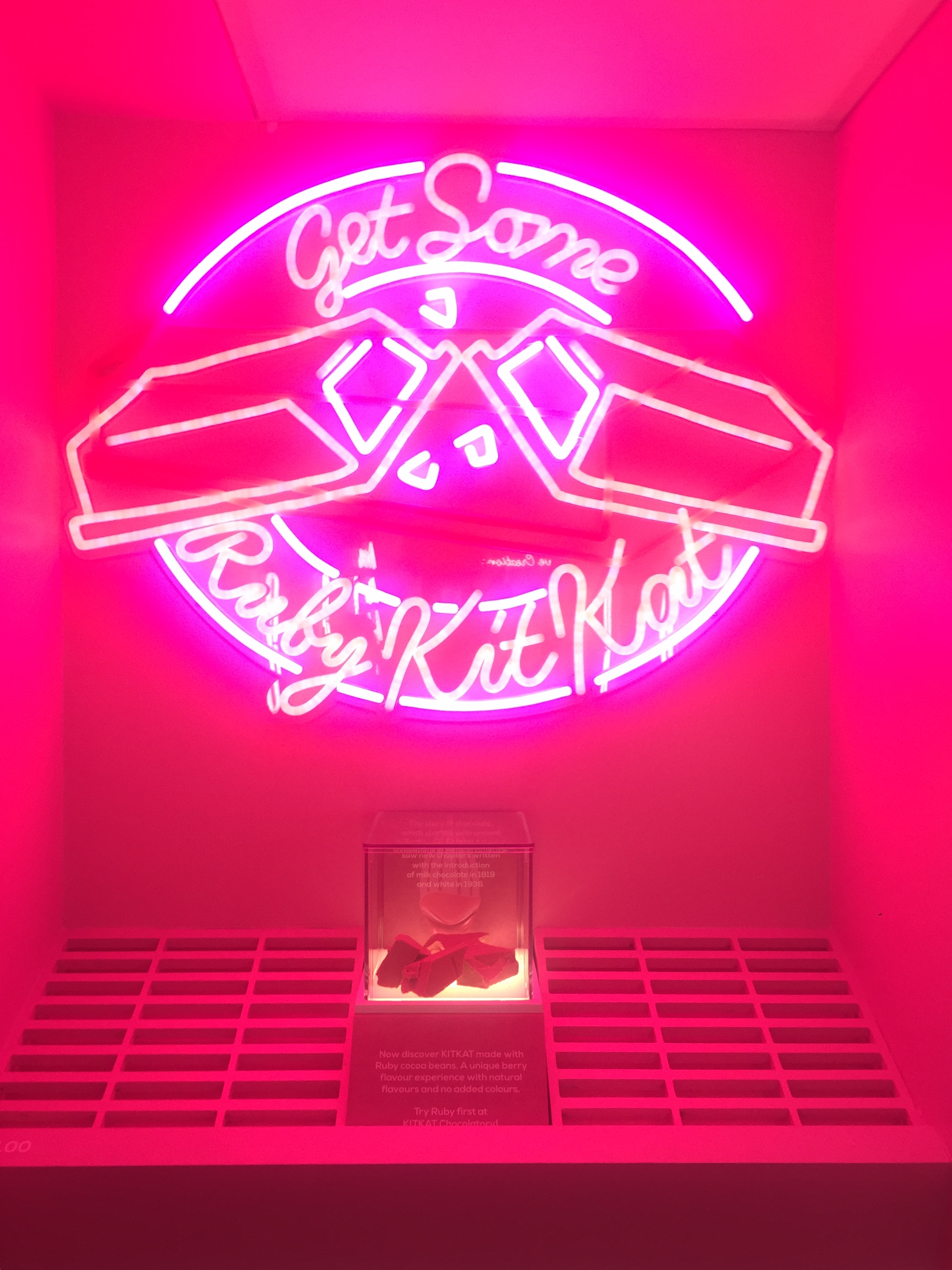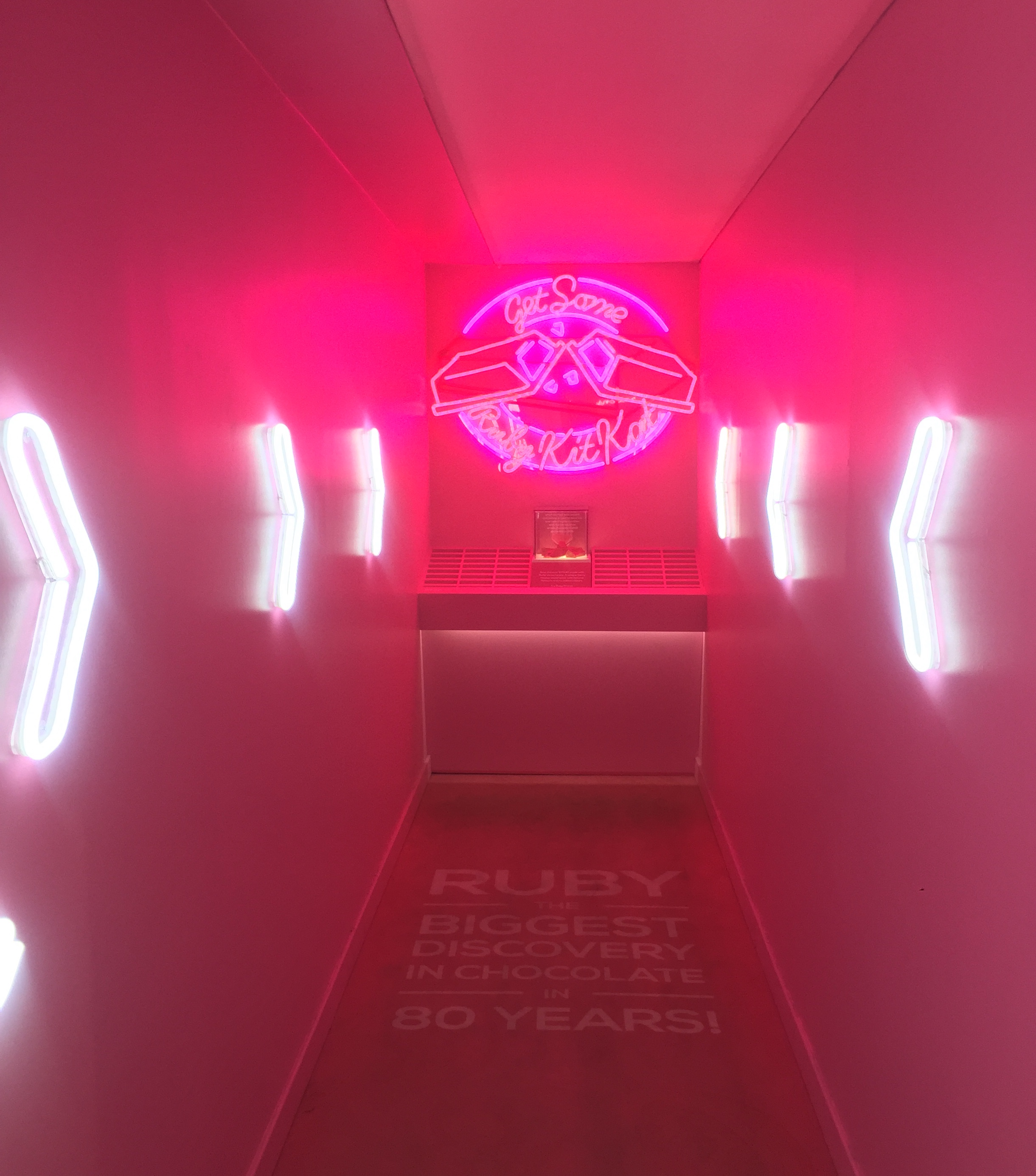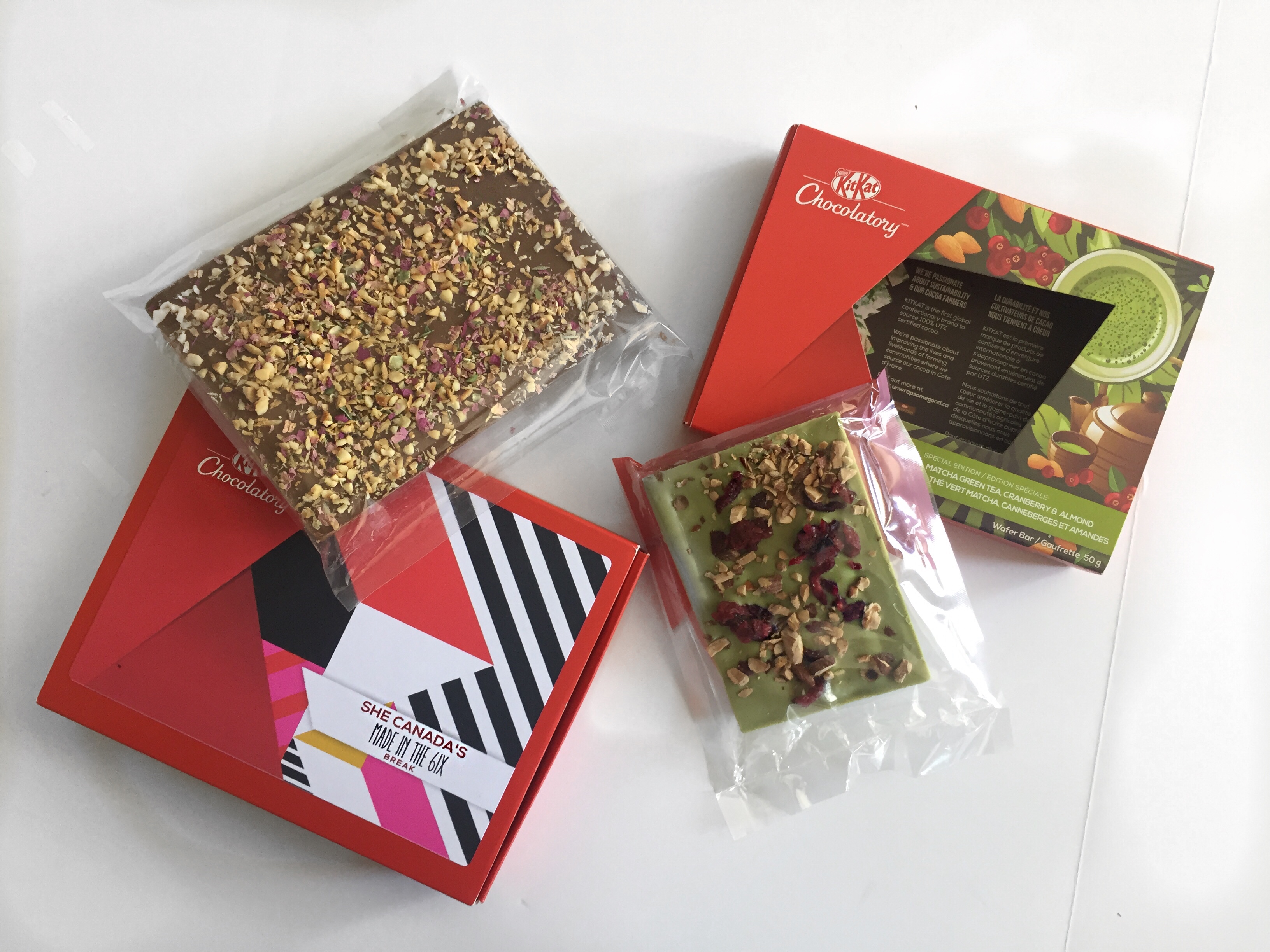 By: Kahmeelia Smith