V
egan entrepreneur Kat Von D recently announced that she is planning a very vegan wedding to partner Leafar Seyer. The vegan affair will ask guests to donate to an animal-rights organization in lieu of purchasing wedding gifts.
Von D—who is pregnant with her first child and plans to raise him vegan—will design a custom vegan lipstick as a gift for her wedding guests, and, according to her Instagram feed, where she wrote "How amazing is my @katvondbeauty team?! They made us our very own WEDDING LIPSTICK!! This one-of-a-kind black lipstick with large flecks of gold glitter will not be for sale - and instead will be given to each of our guests that are attending our wedding as a keepsake from @prayers and me. ???? Thank you @katvondbeauty family for making this for us! [song: "pagan poetry" by bjork] #envidayenmuerte"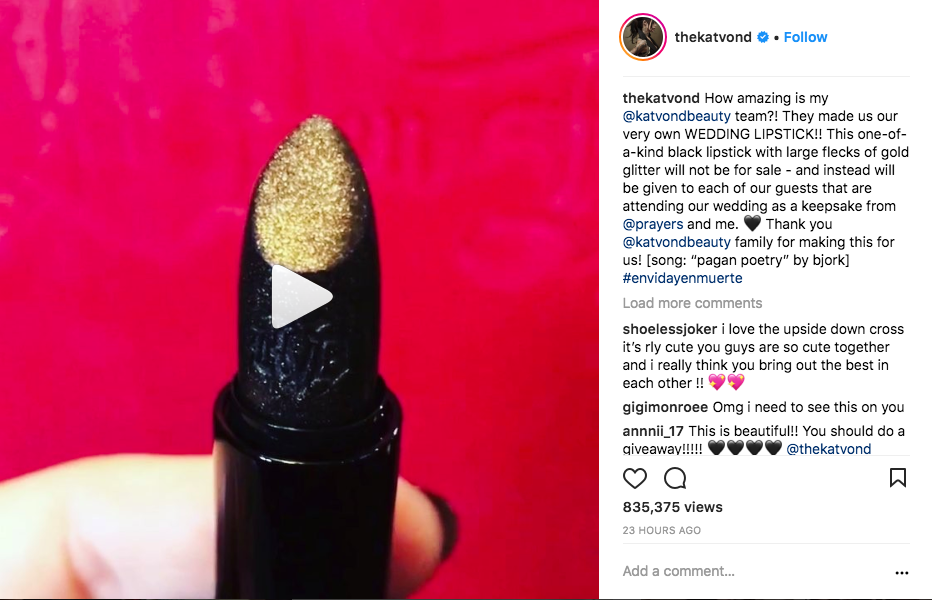 She even posted a swatch of the lipstick on her Instagram story. It's gorgeously gothic, what do you think?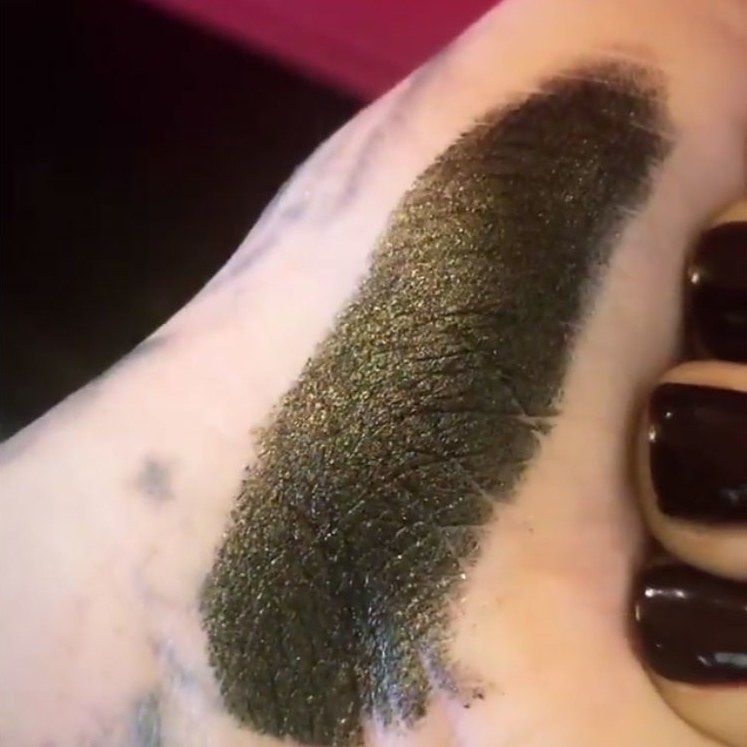 Unfortunately, it's not up for sale, unless you actually attend the wedding you won't be able to get this on your lips. Who knows, maybe Von D might release it in an upcoming Kat Von D Beauty bridal collection? Are you excited??
By Pinal Surana