Cannes is the best source for first looks at the upcoming year's pop culture. Not only premiering some of the most highly anticipated films, the festival also sets the stage for formalwear trends of the coming seasons. With celebrities set to start walking the red carpet later today, now is the best time to examine some the best and worst dressed of past years.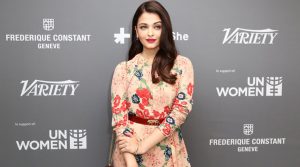 Bollywood's veteran Cannes-goer is Aishwarya Rai Bachchan, with 2016 marking her 15
th
consecutive year in attendance. With so many years of fashion under her belt, Bachchan's style has seen a marked evolution, making her first appearance in a traditional sari. While always keeping elements of her heritage in her formal dress there have been diversions with jewel toned Gucci gowns and business woman-chic suits over the years. Last year, we saw a marriage of her two styles with designs like Sabyasachi's floral jumpsuit she wore to the UN Women Panel last year.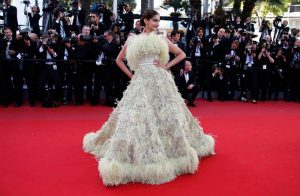 Sonam Kapoor has been representing South Asian designers during her Cannes appearances. Most notably Elie Saab, whose designs she wore in 2013, 2014, and 2015. After the poor reception of her feathered off-white gown last year, many have questioned whether she will continue her Elie Saab streak, but after her after her interview last week with PTI (where she disclosed she had not yet decided on her outfits for the upcoming red carpets, but knew they would include Indian elements), we are sure she will continue to wear whatever she pleases. ""I concentrate on the positive always. I don't pay heed to negativity or criticism surrounding my appearance. I am pretty excited about my sixth outing at Cannes and I am looking forward to it. I am always excited to go to a platform, which is so international."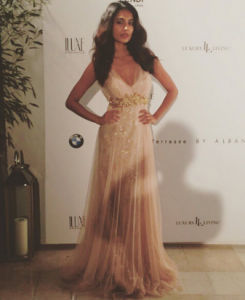 Former Miss India, Sarah-Jane Dias, made her debut at Cannes in 2015 for her film Zubaan. While she is not expected to return for the upcoming festival, the singer/actress was a hit on the screen and off in her tulle Marchesa gown. By Lindsay Cooper