The streets of downtown Toronto were packed with eager fans hoping to get just a glimpse. The 2016 Much Music Video Awards (MMVA) took place last night and for those fans who did not get a glimpse of their favourite celebrities, you can recap with us now. Our June/July 2015 covergirl and host of this years show, Gigi Hadid was one of the first to walk the red carpet and that too in red.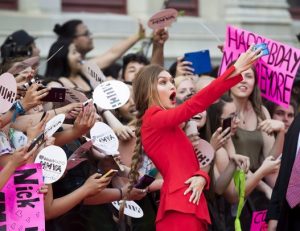 The red carpet looks featured a good amount of colour, but also featured a lot of guests in classic black and white colours. And last, but not least our
Feb/March 2015
issue covergirl, Lily Singh better known as iiSuperwomanii always making a t-shirt reference or in this case a dress-reference with her outfit.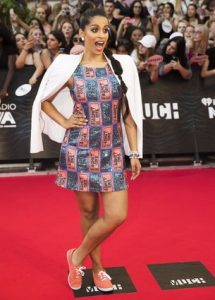 By Sidra Sheikh Images Courtesy Huffington Post Banner Image: MTV