Jaden Smith is known for a lot of things; The Karate Kid, rapping, and his philosophical ramblings on social media. At just 19 years old he is a fashion icon, breaking gender norms and releasing hit music. What you might not know however, is Jaden and his father (Will Smith, obviously) have created an eco-friendly and socially conscious water bottle brand: Just Water.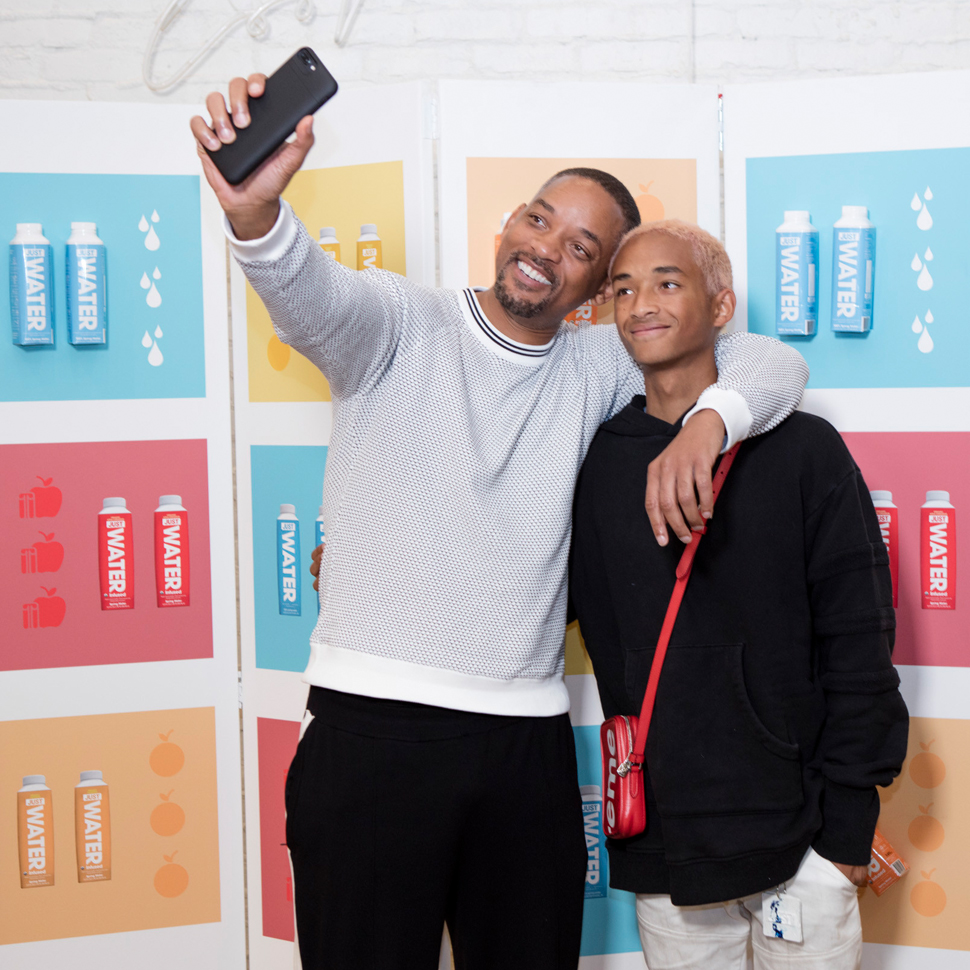 The concept is as simple and pure as the name, the bottle itself is paper based with a sugarcane bottle cap. Inside the bottle is 100% pure spring water, with the website toting that it is both ethically and responsibly sourced. Just Water sources their water from Glen Falls, NY, paying 6x the municipal rate for it; interestingly they only bottle excess water, the website stating that it's "water the city wouldn't otherwise need" and the city uses the revenue to make repairs to their water infrastructure system.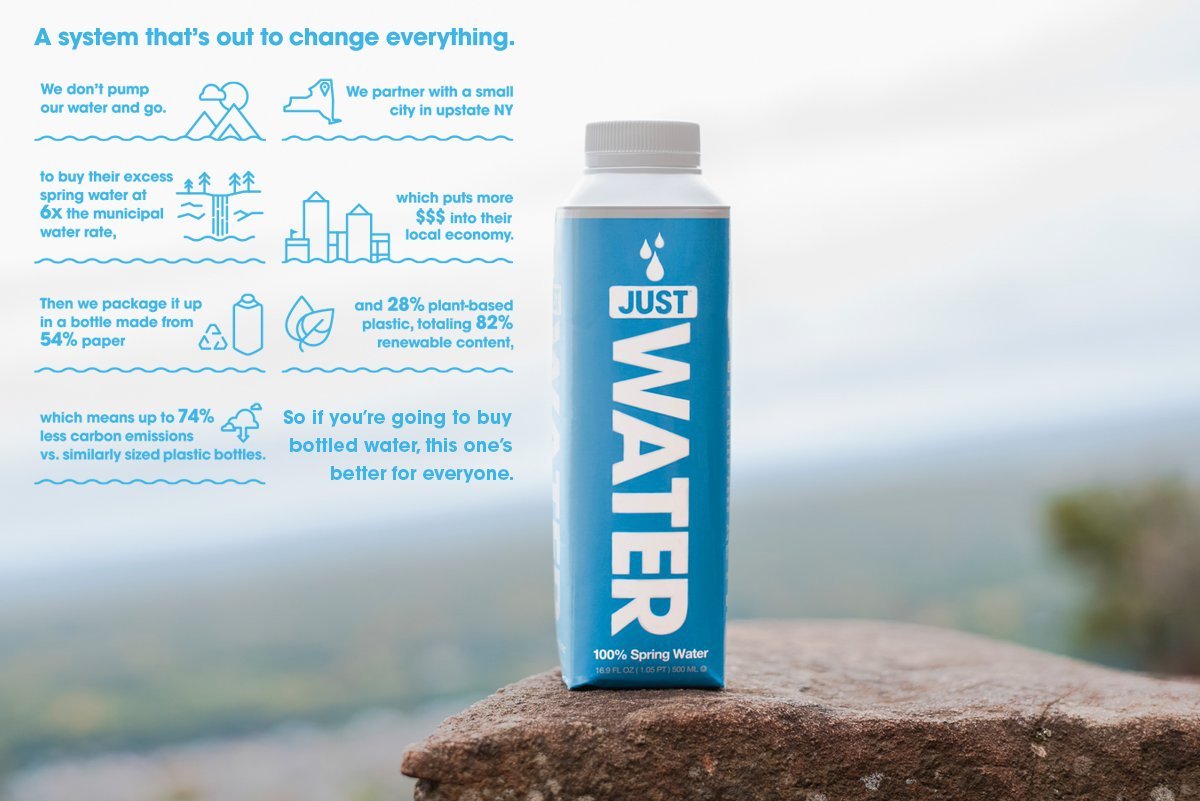 This isn't just a celebrity passion project; Jaden states that he had the idea for a recyclable water company when he was 11 years old after being traumatised by seeing a piece of plastic floating in the ocean and that he doesn't just want to advocate for the environment but be an advocate for humanity. Jaden desired an alternative option that didn't make him feel like he was "sinning" every time he took a sip of water. The concept of sustainability seems to be key for him; "I feel like sustainability is a word that I use so much because I'm trying to sustain planet Earth, the life that we have. The way that we're gathering our energy and the way that we make our consumer products as of right now, it isn't sustainable, meaning that we will not be able to sustain them for much longer. So in 2050, there's going to be 50 million climate refugees. That's really bad." He envisions a sustainable world in which we take the plastic we would otherwise toss out, and turn it into something else.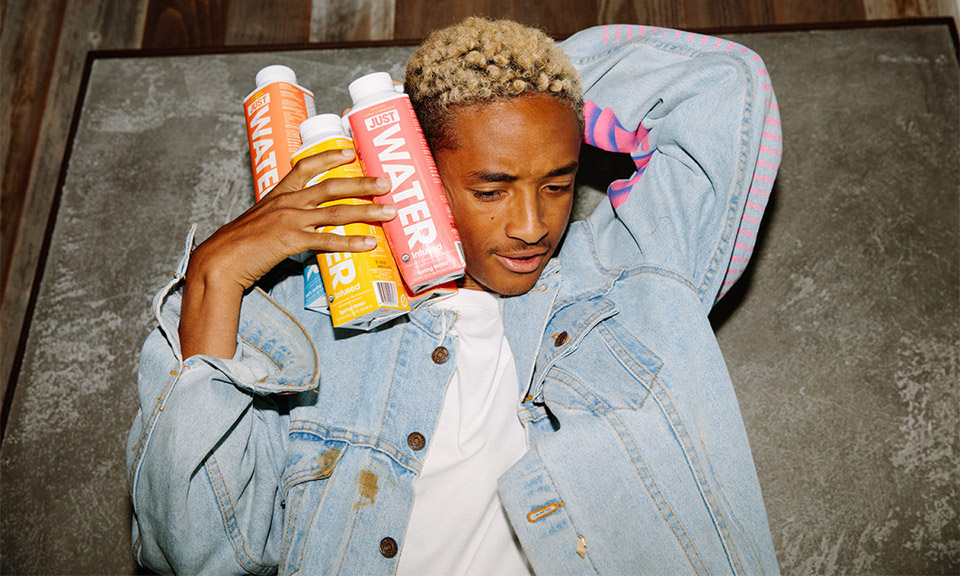 Just Water goes one step further to make an impact, Jaden and his father vowed that Just Water will donate water to Flint, Michigan every month until the lead levels drop. Flint has been without clean water since 2014. The company has already donated 9,200 bottles to Flint. It's great seeing a Jaden using his fame to advocate for something that truly impacts every living thing on Earth; speaking out publicly through platforms and actions such as this creates a conversation in the youth that could spark a real and necessary change in existing environmental preservation infrastructures.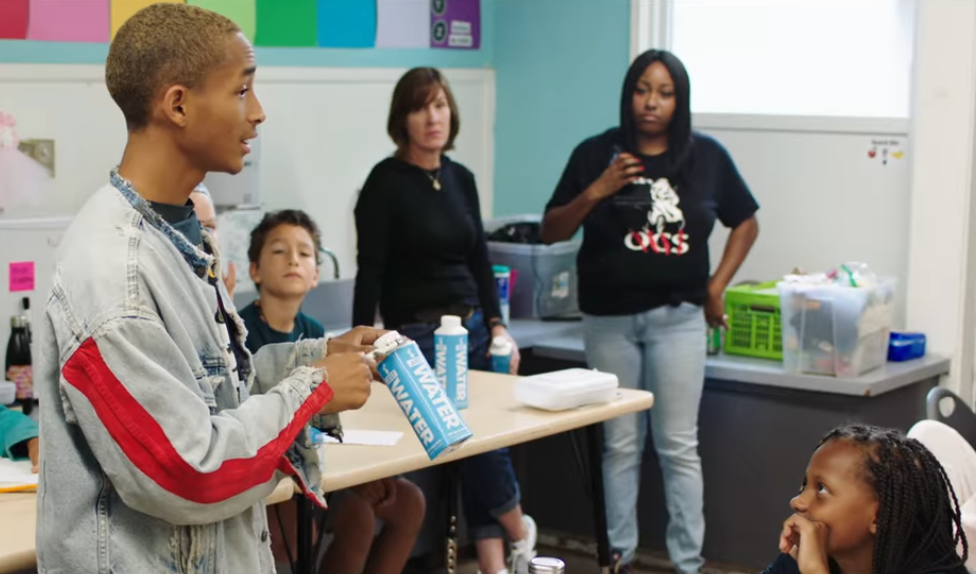 By Daman Grewal