Undisputed King of Bollywood also titled as "Tragedy King" of Hindi cinema, Dilip Kumar who lives in the hearts of millions, not only in India but across the border had to stay in hospital recently due to kidney ailment. He was admitted in Mumbai's Lilawati Hospital.
Whoever thinks of 94 year old veteran actor, visualizes him as a handsome, strong and smiling personality. But unfortunately as life moves on by the years, we tend to lose the strength and desire for life evident in his face too.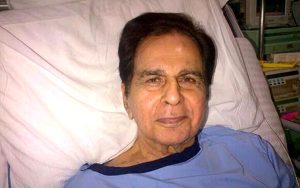 Fans might not like to see 'THIS' Dilip Kumar or hear anything which reminds them of many years that have passed since everyone from young to old would watch his onscreen persona which was full of vigour.
Bestowed with prestigious awards including Padma Bhushan and Padma Vibhushan, the actor has not been keeping well for a while now.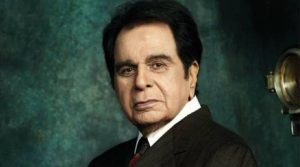 As always, he was accompanied by wife Saira Bano, yesteryears actor herself in the hospital.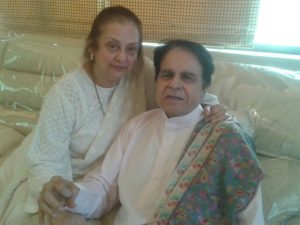 Hey! Wait... No need to get disappointed...The good news is that he's back with a bang! As in his movies he's fought inner enemy who could not overpower his will power.
He was home, hale and hearty with his wife Saira Bano, visited by several actors including Shahrukh Khan.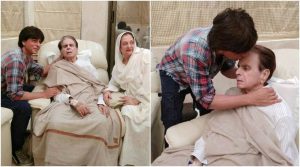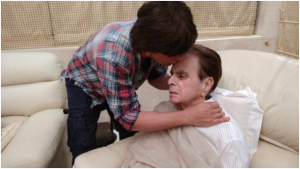 Saira Bano shared Shahrukh Khan's pictures @iamsrk , whom they consider their son on twitter @TheDilipKumar.
So guys, all is well that ends well. Let's pray for good health and long life for Dilip Kumar who has made us laugh, cry and rejoice through his outstanding work. Amen!
By: Sushma Shahabadi
Image Courtesy: Indian Express, Twitter